fitness
Workout Whatever the Weather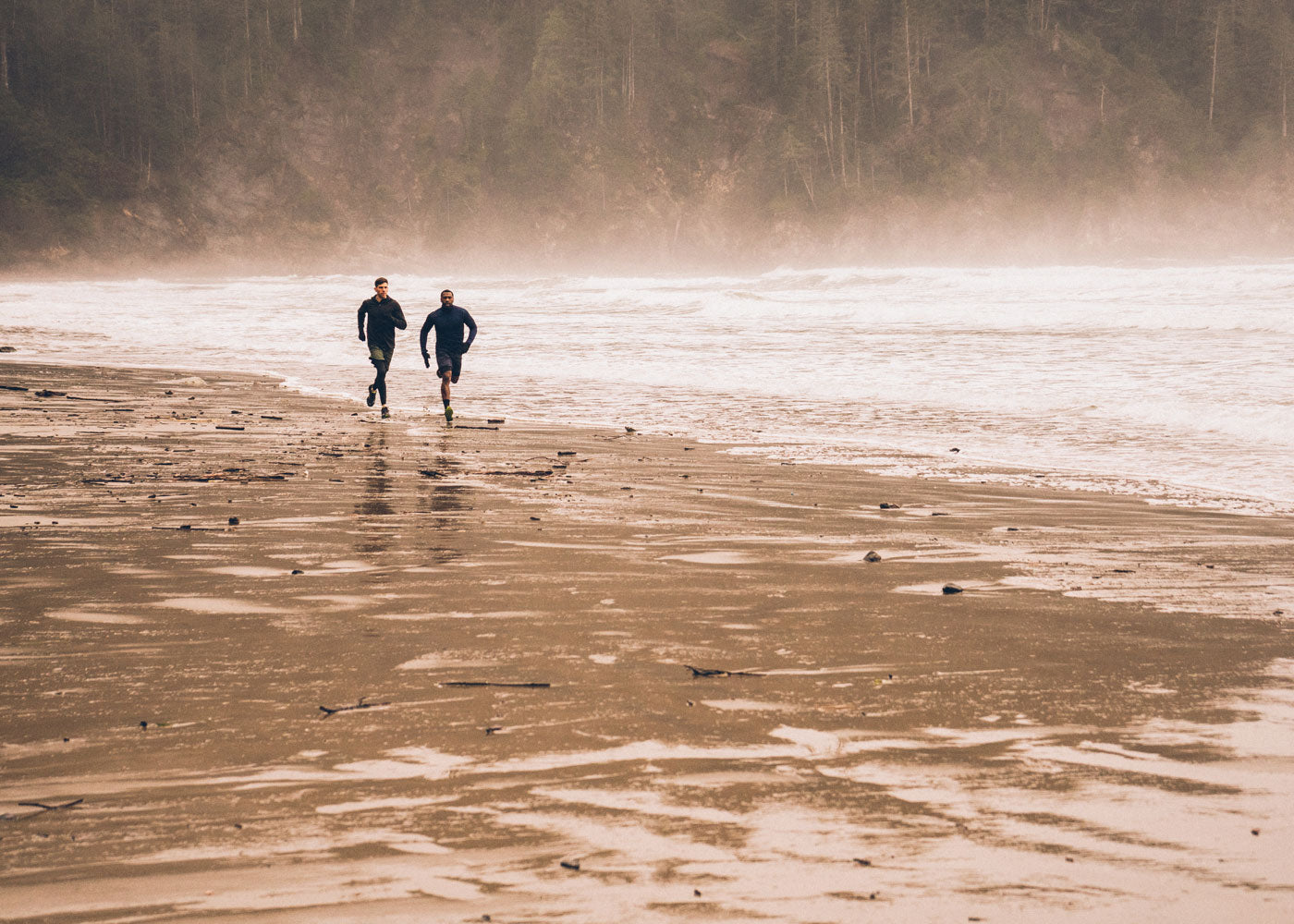 Don't let the rain, sleet and snow stop your gains!
Are you finding that it takes a lot more motivation to head to the gym or go on a run on these cold dark mornings? Don't let your New Year's resolution slip away so quickly if the cold is the reason you've been avoiding your weekly workout! No matter how cold it is, here are some important tips to continue staying in shape successfully:
Train Your Mind
Instead of dreading the cold, try to remember how great you always feel post-workout. Tell yourself you're only exercising for 5 minutes but once you've started your workout, you'll quickly forget how hard it was to get out of your warm, cosy bed. Don't forget to treat yourself to something nice like a delicious mug of hot cocoa or a warm soothing bath; it is just as important to reward yourself by taking time to relax and recover so that you continue to stay motivated.
Don't Forget to Warm Up
The cold doesn't feel so cold when you're warm. In order to beat the cold, move around inside enough to get the blood flowing. Run up and down the stairs, do a few yoga sun salutations or add bodyweight exercises before leaving for your workout. It is really important to warm up your body because it is proven to improve performance and reduce the risk of injuries. Make sure you have dry clothes for when you head out, so you're not starting out sweaty and at risk of hypothermia.
Have the Right Kit
There is no such thing as bad weather, just bad clothing choices. In order to make outdoors training much more comfortable, think about investing in good quality winter activewear so you won't be catching a cold. To get you prepared for the colder months, these are the essential items you should have in your closet:
1.
Nike Shield Running Jacket
: Rain and wind resistant, serves to keep your body warm. It is also smartly designed with ventilation zones where you heat up the most. 
2.
Lululemon's
Keep The Heat Thermal Tight
is a high-performance base layer to keep you warm and comfortable during intense cold-weather activities.
3.
The right sports bra
! Exercising without a good sports bra can make you uncomfortable or cause a strain after exercise. Tests have found that breasts can bounce up to 14cm and once they have dropped because of stretching, nothing can naturally restore them to their former position.
Book a Class
Boutique gyms
are on the rise which means it is clearly the best time to be a fitness fanatic in London right now! With so many fun and interesting classes at your disposal, you can opt for a range of classes from rowing classes at the
Engine Room
or circuit classes at
Core Collective
. Not only is this more appealing than running along a cold road, but these gyms also do not have membership fees which means you have the flexibility to train however you like! These are no doubt great motivation to make sure you achieve your goals in the winter months.
Buddy Up
Always talking yourself out of going to the gym? It may be time to think about buddying up with a friend. Instead of going solo, find a friend that will keep you motivated. In fact, researchers from
Kansas State University
have found that people who exercise with a teammate whom they perceived to be better exercised, trained up to 200% harder and longer than others. Besides, buddying up also makes exercising a little more enjoyable and sociable!