fitness
F45: The Best Way To Lose Weight & Get Toned!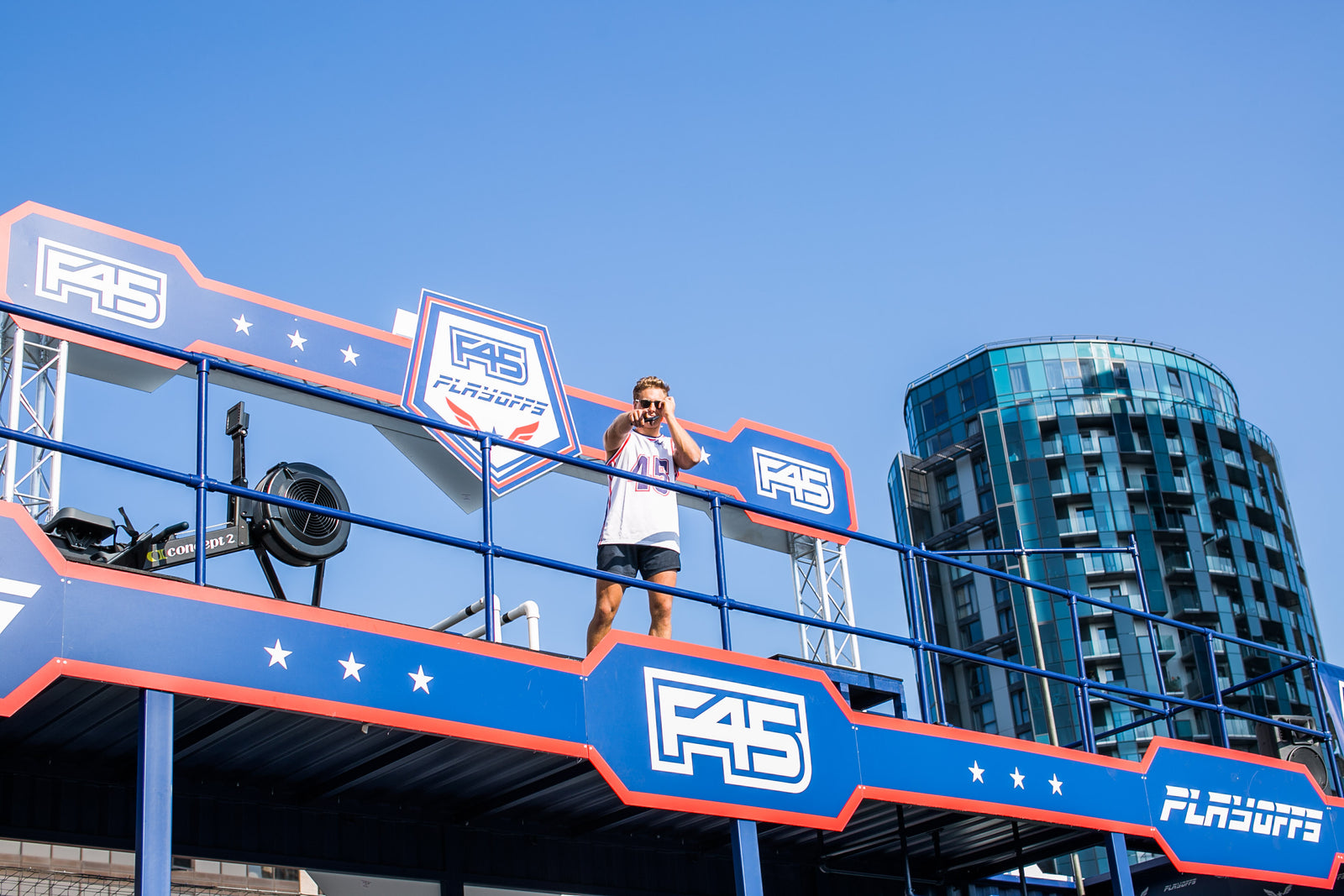 If you don't believe us, look at these 8 Week Body Transformations! Are you #DTF45OC?
What's the first thing you do when you're wanting to get 'beach body ready'? You Google it, right? 'Best way to lose fat and get toned?'
If you type 'best way' into Google, the first recommendation it comes up with is 'best way to lose weight', ergo it's the most popular search and what many of us want to know. 
Google recommends various exercises and tips that you can do at home but it can be hard to motivate yourself to workout alone, with inadequate equipment for 45-60 minutes 5x a week. Some might be able to do that but many cannot. If pumping music, someone shouting (nicely) at you and air-conditioning is your thing, read on... 
After the last 2 years of training at a variety of gyms including Roar Fitness, Third Space and Barry's Bootcamp, the latest F45 popped up very close to the PRESS office in Oxford Circus (F45OC) and well... it'd be rude not to right?
They claim to be 'The World's fastest growing fitness network', so a couple of us at PRESS signed up to the 7 Day Trial for £20, absolute bargain! And whilst F45 might not have Malin + Goetz or Cowshed products in the bathrooms, dim lighting, or secure lockers for your bags, the atmosphere in there is electric! 
Hooked after the first week, we signed up to the F45 8 Week Challenge, £200 a month for 2 months + Lion Heart Monitors to track our workouts.
What does the 8 Week Challenge entail? 

8 weeks of breath-taking (in both senses) classes 

Pre, mid-way and final Body Scan Analysis'

Before and after photos

A LOT of DOMS (delayed onset muscle soreness)!

Nutrition app complete with shopping lists, recipes + blog posts

Nutrition Consultation

End of Challenge partaay!
The sessions change daily and are a mixture of HIIT, resistance and cardio (no treadmills). For a sneak peek at what an F45 workout might look like, check out this video: 
After each sweat sesh, you get a summary email of your workout; a graph of your heart rate, how many calories you've burnt and how many points you've secured. Oh and, did we mention that at the end of the 8 Week Challenge there's a £1,000 cash prize up for grabs! That's one sweet incentive to get you out of bed in the morning. 


Why to join F45OC:
1. It's all about the workout. The classes are intense but the exercises change fast enough for you to keep up your energy levels and give the whole session your all. 
2. It works! If you stay at it, you'll see results. The average person loses 7-10% body fat over the course of 8 weeks. 
3. There are no mirrors in the studio so you can't see yourself, nor do you want to - there's no judgment. It's just you vs you.. although if you get a Lion Heart, it's you vs everyone else with a Lion Heart.  
4. There's a real community feel, everyone's in it together. The trainers are super friendly, supportive and attentive. High-fives and fist-bumps all round. 
5. The weekly emails will make you smile no matter what mood you're in! 
"To ALL you 8 Week Challenge (8WC) RASCALS!!! Well done you absolute bunch of SOOOORTS! Phenomenal efforts so far. Your results will be DISGRACEFULLY GOOD in 4 weeks time."
and... 
"(ps. Hairdryers in the girls changing room will hopefully soon CHILL OUT. Sukin hair and skin products INCOMINGGGG. ...Hopefully one day the proper lockers will arrive too...)."
....the hairdryers have calmed down, the products have now arrived, as have the lockers FYI.
6. There's a live DJ in class on Saturday, EPIC! 
7. The co-owners, Haydn Elliott and Tristan Smith are always full of motivation, energy and enthusiasm.   
8. Want to lose excess fat and tone up? F45 is how...! It's a cult - half of the office are now signed up.
9. Why the F45 not? 
The next 8 Week Challenge starts on October 8th but if you want to 'try before you buy' F45OC are giving The Squeeze readers an awesome deal of £50 for their '2 Week Turnt Up' trial! That's just £5 per class if you go Monday - Friday. 
In the words of F45: 
"Are you #DTF45OC? It's time to get your Mates, Girlfriends, Mums, Dads, Dogs & Grannies to grab this SAVAGELY good deal."
Click the link HERE, register for the 'Introductory Offer' and enter the code 10SQUIDOFF to get £10 off.
You won't regret it. 
Haydn, Co-Owner: "The F45 style of training is suited to everyone! From a coaches perspective, my number one objective for the day is to make sure it is the most enjoyable and rewarding 45 minutes of every members day, making sure that every person leaves with a smile on their face and comes back the next day to smash it all again!"
Tristan, Co-Owner: "Haydn and I have been best friends since school and we both knew that this opportunity was prime for us to tackle together. Haydn is a showman, he puts on the most phenomenal performance day in day out for our members, making sure they have the best experience from the second they walk through the door to the second they leave. We've literally become obsessed with building the best member experience at F45OC, we have been open a month & the community down here has already started to shape into something extremely special."
If that hasn't convinced you to join yet, just look at these transformations:
To get £10 off click the link HERE, register for the 'Introductory Offer' and enter the code 10SQUIDOFF.
Chloe Palmer, Editor, @chloe.palmer
If you liked this article, check out my Roar Fitness review: What An Intense 3 Month Training Programme Can Do To Your Body.