eat & drink
The Best Covent Garden Eats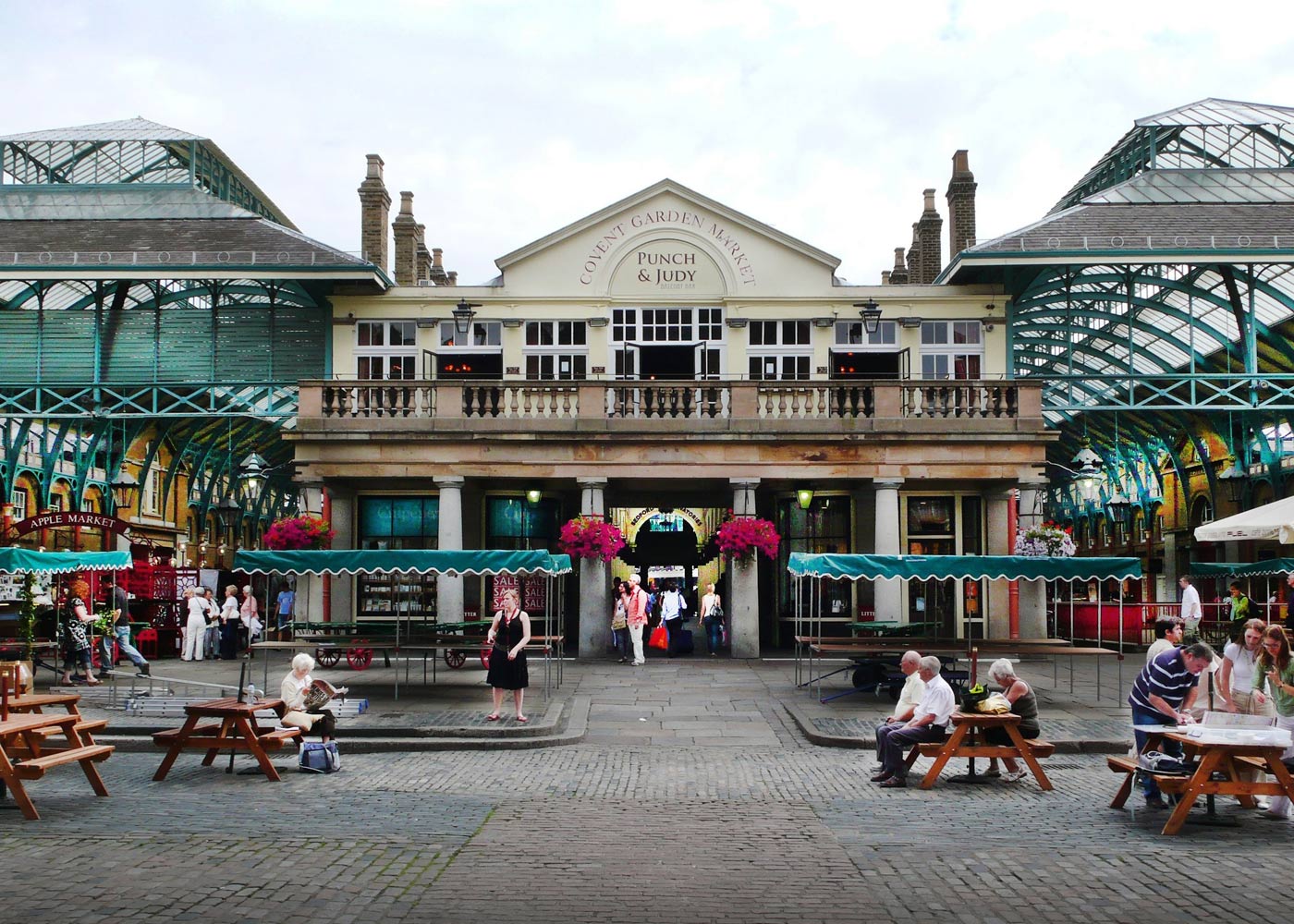 You can thank us later...! ;)
Covent Garden has long been a hub for eating and drinking, and one of the capital's most popular quarters. From internationally renowned restaurants to street food start-ups and Michelin starred marvels, there's more diversity in Covent Garden than most cities (but don't quote us on that). 
Here are the current top picks of the best restaurants in Covent Garden. 


This is The
Palamor's sibling
. Selected as Time Out's 2017
Number One Restaurant in London
and holding onto a Michelin Bib Gourmand, The Barbary is a definite one to add to the list. Try anything, if you can, everything. But the 'Mashawsha,' octopus coiled around a slick of pomegranate molasses is the one dish you have to make sure you order.
From the guys who brought you 10 cases just over the road, Parsons excels with its seafood menu. They change their fresh selection of whole fish daily. On the menu, you'll find dishes like sea trout tartare with Bloody Mary jelly; lobster mash; and octopus with pork fat potatoes and parsley oil. My dish of choice, the brown crab pissaladière.
E. - Head of Digital
This tiny, but very quaint brasserie is a little slice of Paris in the heart of the bustling Covent Garden! The rickety chairs and 1920's artwork add to its quirky charm! If you're not watching your waistline, go for the Baked Brie - you won't regret it! They also do a mean Seafood Linguine! The waiters are also super friendly.
AR - Commercial Partnerships Executive
The most unassuming (almost Michelin starred) restaurant ever! The tasting menu is what you've got to try (opt for the 5 course because the 9 course was a little too much). Using the freshest seasonal produce, Adam Handling prides himself on
sustainable sourcing
, which is why many of the ingredients used are grown at the restaurant's farm in West Sussex. Each dish is outstanding! Key highlights were the Smoked Mussels (above), Kingfish, Jalapeño, Avocado dish and the Posh Baked Potato!
CP - Senior Marketing Manager
By CHLOE offers the most delicious and wholesome
plant-based food in London
. Known for their famous
vegan Mac N' Cheese
, other highlights include their Caesar salad which is made with shredded kale, chopped romaine, shiitake bacon, avocado, almond parm, maple-wheat croutons and caesar dressing. The Choc Chip Cookie is also a must try, especially for vegans or for those that can't tolerate dairy. 
Ed Foy
- 
Co-Founder
Delicious seasonal salads that you can combine together for lunch. Delicious sweet treats for pud and DELICIOUS
cold PRESSed juices
;). Loads of amazing ingredients and fermented foods. Really cute to eat in if there's space, if not, sit in the sunshine in Neals Yard. 
MP - Retail Commercial Manager
Tucked between Leicester Square and Covent Garden on St Martins Court, J Sheekey serve some of the best fish and seafood in town, and have done for over 100 years! The restaurant has just been redone and looks epic. I go for the fish and chips as an occasional treat.
GP- Head of Operations
This 
was my first introduction to eating in the city before I moved here. The Melbourne is a great veggie pizza with brie, roasted butternut squash and caramelised onions - the pizzas are named after different cities around the world and the traditional flavour combinations from that area. It's quite reasonably priced and if you're on their mailing list you get sent some pretty good deals from time to time.
TV - Finance Executive  
A classic! The Ivy in Covent Garden is something of an icon on London's dining scene and a uniquely British institution known throughout the world. The Crispy Duck and Watermelon Salad with Chilli Cashews are super tasty and fresh, with a spicy kick. Or if winter ever returns, the Shepherds Pie is a great option. For a more relaxed atmosphere, the Ivy Market Grill in the heart of Covent Garden is open for all-day dining also.
JV - Digital Marketing Executive
Big ol' Pizza to share! I would recommend either the Provision's 4 cheese, Jalapeño and Rye Crumb or the Spiced Lamb, Savoy Cabbage and Sumac Yoghurt. 
OP - Graphic Designer
I love Mexican food and small plates are ideal for me because I get to try a bit of everything! My favourites are the Sweet Potato and Feta Taquito and the Battered Cod Tacos. Super delish! 
For a very naughty treat. Think spiked milkshakes, crispy chips and that chicken parma burger. #naughty
RM - Product Development Executive 
Looking for a
date night
venue in Soho instead? Check out our
Fave Soho Restaurants
article
here.