videos
Vegan For A Month: Cult or Health Catapult?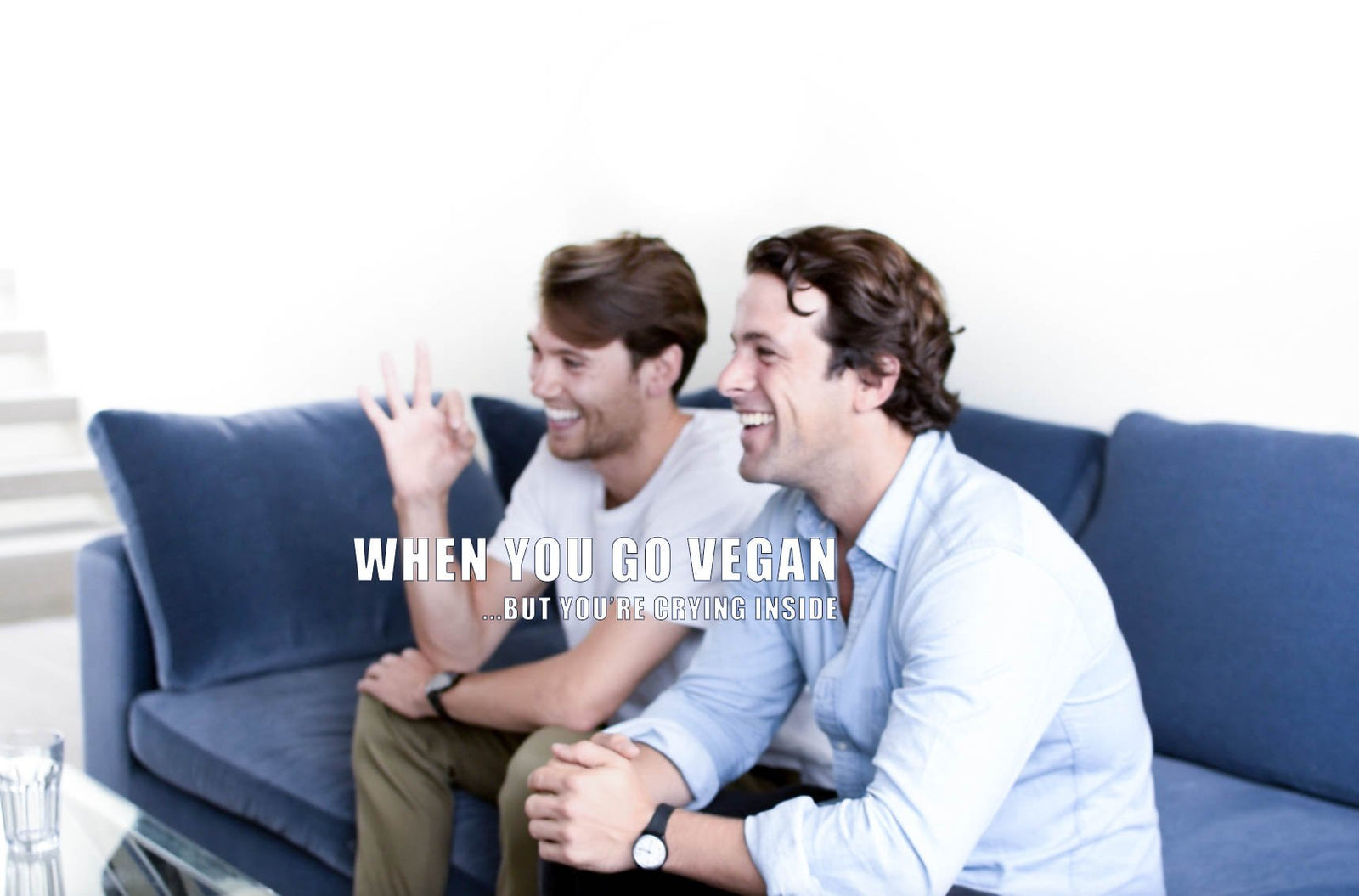 Ed Foy, co-founder of PRESS goes vegan for the month of September. Curious to know how he got on? We tracked his progress throughout… the good, the bad & the ugly.
Ed Foy, co-founder of PRESS went vegan for the month of September. Curious to know how he got on? We tracked his progress throughout… the good, the bad and the ugly.


WHY AM I DOING THIS?
I am sitting here the day before my journey into becoming a vegan for a month starts and thus far I am somewhat worried about this error of judgement, and for having been persuaded into running this vegetable and tofu-based gauntlet.
Having been involved in a vegan health food business for the last 3 years, we're always talking about food, vegetarianism and veganism, and I realised that I have never even gone a day without eating meat… genuinely, probably not one day!
So there are really 3 reasons for me to explore this idea….
The first is the moral one and the idea of animals being farmed in the ways that is required to maintain the volume of animal-based food products that are consumed on average is wrong. I have slightly hated myself for the hypocrisy of not killing spiders or mosquitos (although they push me to the edge!) but at the same time being happy to sit down and enjoy meat at every meal. It's not a preachy message, just somewhere that I have arrived at, at this point in my life… after this month I may say, "f*ck it" and just go back to old habits. I hope not and I will try to remain focused on the words of Russell Brand, "I don't see why someone should lose their life just so you can have a snack."
Secondly, I want to understand how hard it is to be a vegan in a modern cosmopolitan city and whether as a result of my joining this elite food crew, I will suffer in terms of eating out, finding a quick bite, food shopping and cooking at home. It's a big lifestyle change and a commitment, and unless I understand those challenges better it's hard to figure out if this is something that I want to do.
The last reason is health. I am sure most people have seen the number of prominent athletes in the last couple of years that have become vegan and seen improvement in performance (Novak Djokovic and the Williams sisters amongst them).
AS I APPROACH 35, I AM KEEN TO FIND WAYS THAT I CAN BE HEALTHY, STAY IN GOOD SHAPE AND ULTIMATELY LIVE FOREVER, WELL AT LEAST TO 145 SO I CAN SEE THE WORLD WHEN THE TERMINATORS TAKE OVER...
Over the past few weeks I have sought the advice of professionals. The information I've received from veteran vegan @JackWaldouck, nutritionists and doctors have ranged significantly. One of my doctor friends took great delight in telling me that I need to have B vitamin injections? They are best avoided in my experience. I was happy to hear from a veteran vegan that they take supplements and that seems to suffice, no injections… that's a win!
One upside that I wasn't expecting to hear is that my bathroom rhythms will be extremely regular. Not something I struggle with in general, but given that September is a month where I have 3 weddings to attend (no vegan options on invite) and a hog roast BBQ to enjoy (karma is a bitch), I am looking for any upsides no matter how small.
So the month stretches before me. My fridge is filled with tofu, tempeh (still unclear as to the difference?) and beans. I have my supplements ready and I have a special badge "Negan – New Vegan" to wear to make restaurant ordering more expedient and less confusing to all.
I will report back in a month but you can follow my progress on PRESS' Insta story which I'll be taking over - the highs and the lows (probably won't include bathroom breaks in that).
But for now, I feel part of a cool cult.