Custom Cleanse Builder
Regular price From 37.00 37.00 Sale/day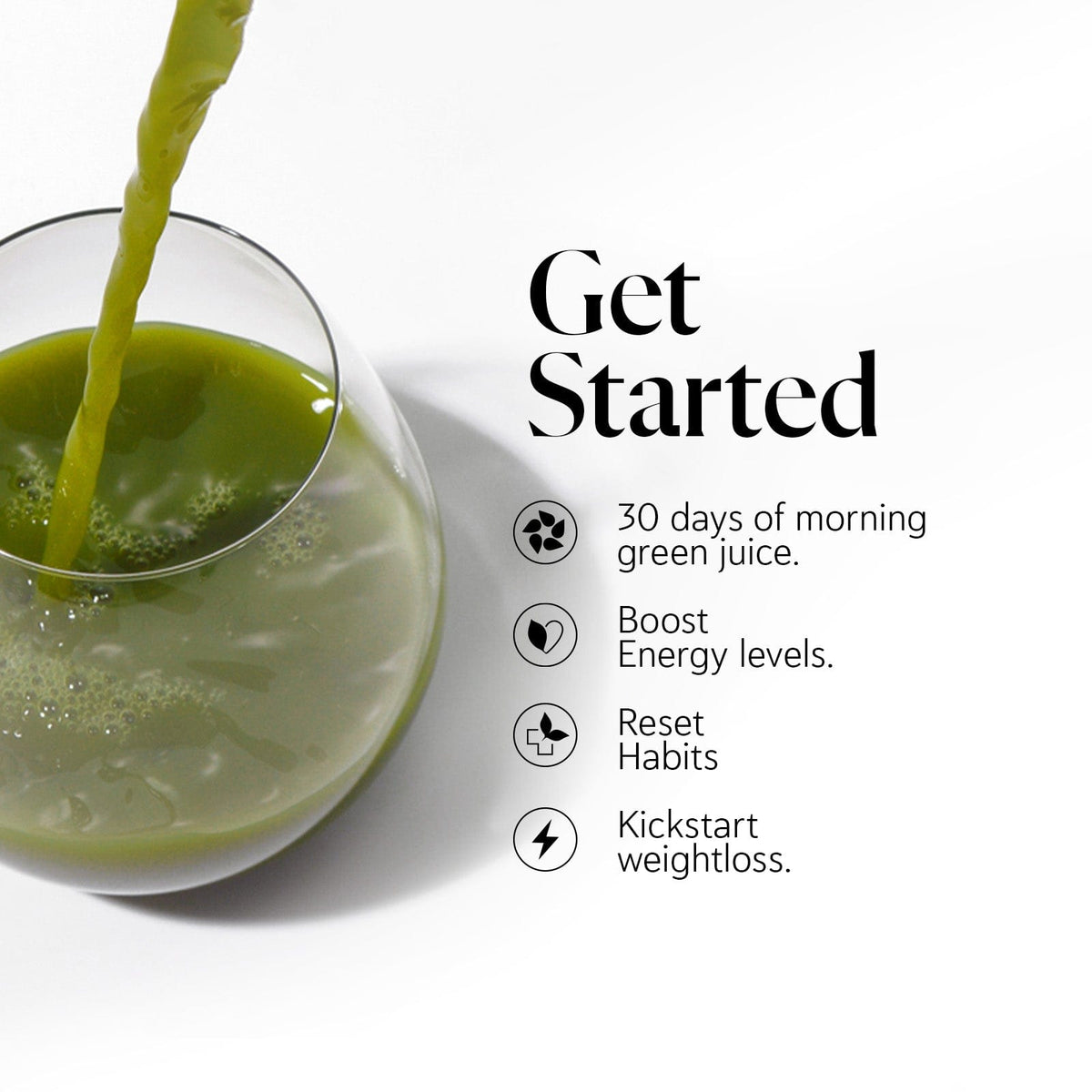 Custom Cleanse Builder
Regular price From £37.00 £37.00 Sale/day
Whats the difference between a juice and soup cleanse?

| | |
| --- | --- |
| Juice Cleanse | Soup Cleanse |
In a juice cleanse all your calories come from our juices, nut milks & waters. In a soup cleanse you'll enjoy a range of juices through the day, whilst still consuming a hot soup for lunch and dinner.
Which level is right for me?
Beginner
New to the world of cleanses? Our beginners is the perfect introduction, filled with delicious, nutrient bursting soups, smoothies and juices to make sure you never go hungry.

Intermediate
Our most popular cleanse, the perfect balance between nutrient dense greens and creamy cashew m*lkshakes so you can enjoy every moment while getting the results you need.

Advanced
For our lean green machines - we know you mean business. Our hardcore cleanses are built to maximise results designed to ensure you get the most from every drop.
Need more help? Our team are always on call. Give us a call 0203 621 8866 or pop us an email concierge@press-healthfoods.com

Which length is right for me?
7 day: It's simple really, the longer the cleanse the better the results, the easier it will get as your body detoxifies and hydrates and soon starts to crave the goodness you've been nourishing it.



3-5 day: Our most popular length to cleanse to ensure your digestion is getting the rest it needs to recover and flood your body with fresh nutrients.



2 day: The perfect quick and convenient detox to kickstart your week with a bang!
Our belief is that the best effects are felt after 3 days and you will get the most value if you can commit the time to a full week of cleansing.
Concentrated shots to boost your cleanse
Add a daily shot for an immune supporting, anit-inflammatory boost.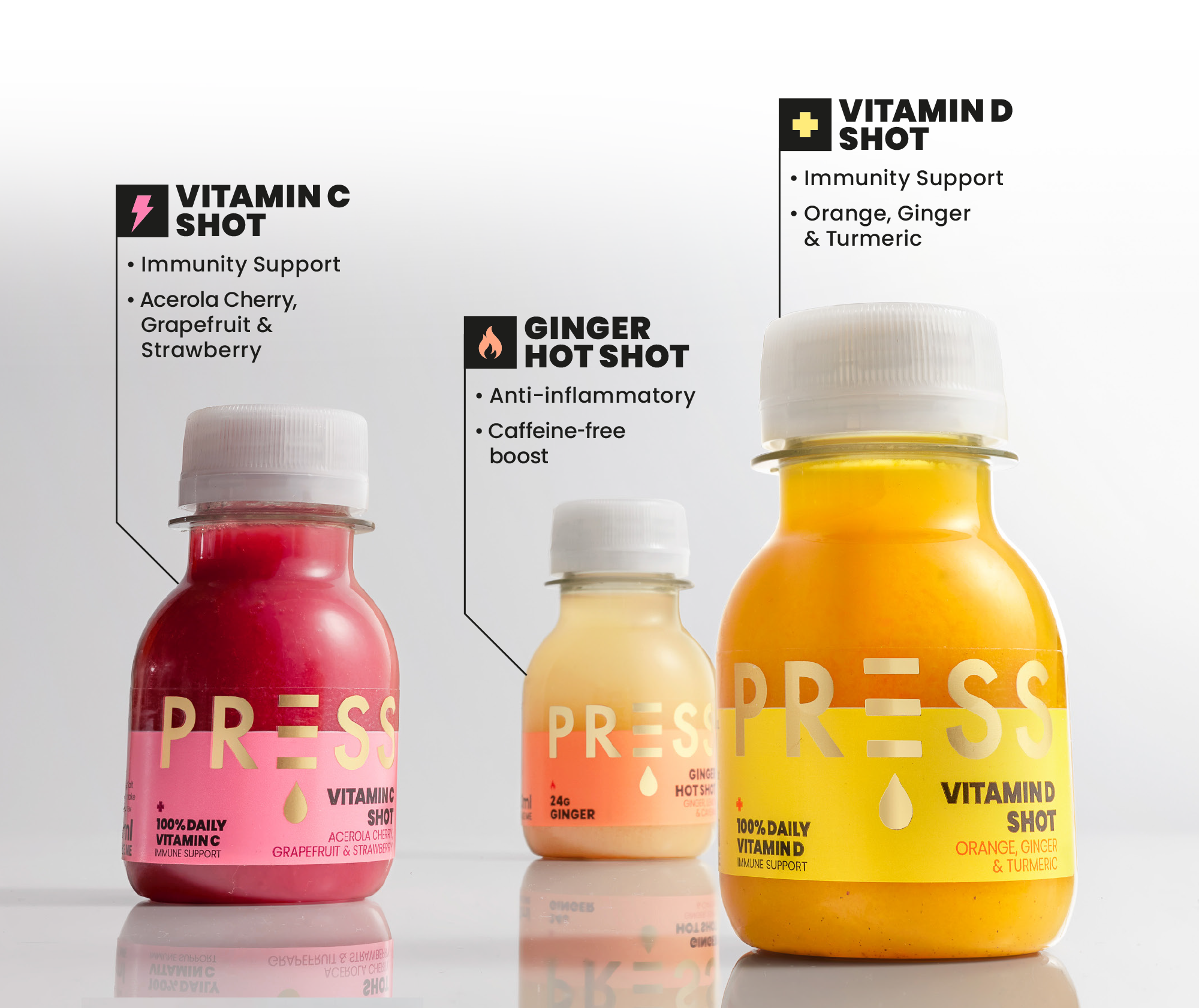 CLEANSE EXTENDER
We've designed our cleanse extender to help ease you back into normal life. For siz days following your cleanse we've included a daily green juice and a shot. Enabling you to keep on track for the days following you cleanse.
Each Cleanse Extender contains;
3 x Daily Lean Greens
3 x Daily Easy Greens
2 x Vitamin D Shot
2 x Vitamin C Shot
2 x Ginger Shot