nutrition
Could This Diet Save The World?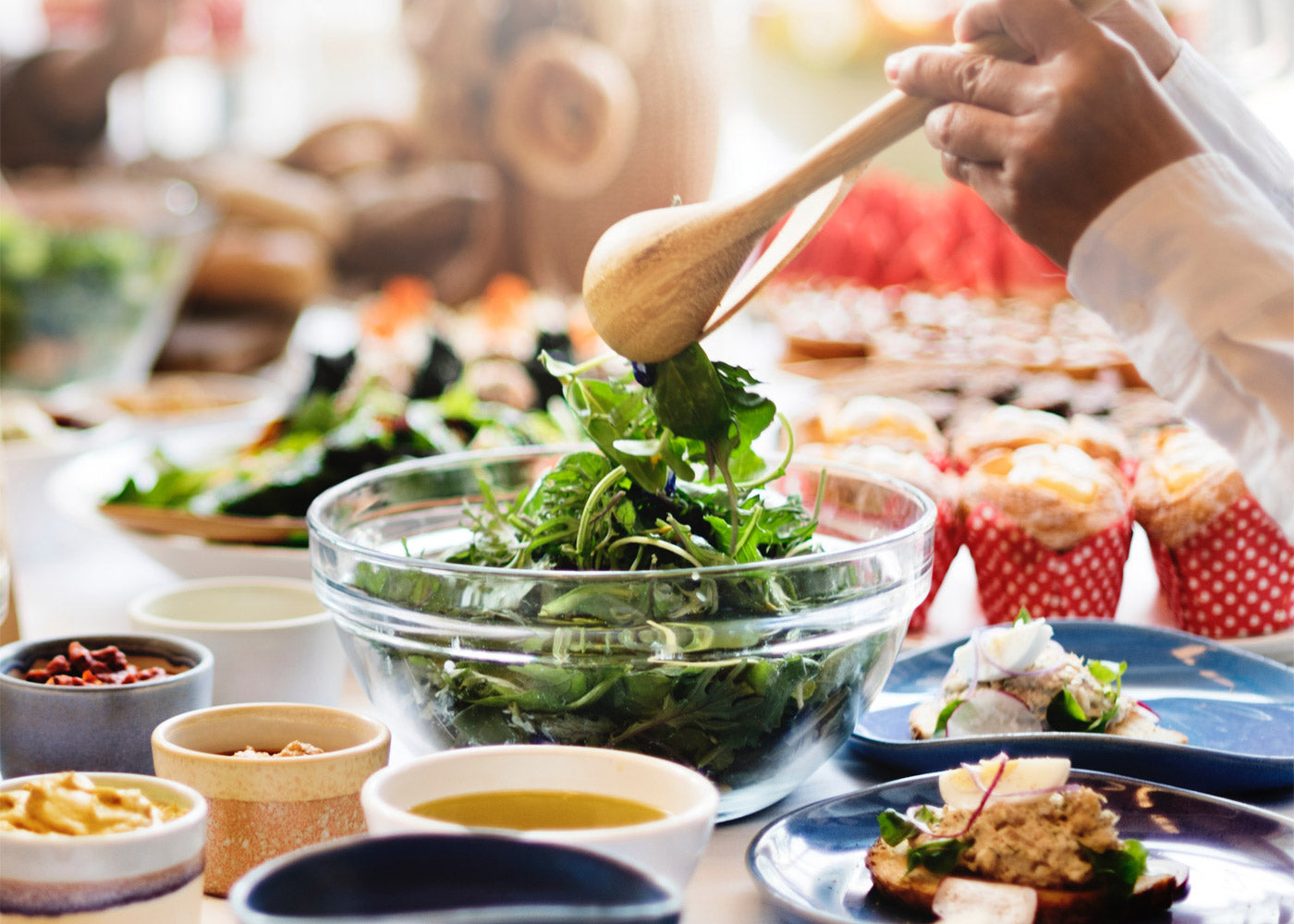 It is about time we reflect on our eating habits.
This is not a drill: our planet is in crisis. If we continue to adopt unsustainable diets, then the world would be facing greater health problems and severe global warming. Addressing this huge problem, a landmark study by a group of 37 scientists has created the planetary health diet, which has been claimed to be able to save at least 11 million people a year from deaths caused by poor diet and at the same time could help to improve the environment 
via reducing air pollution and greenhouse gas emissions
. 
So, what are the principles of the planetary health diet? 
1. Reduce your meat consumption
If you eat meat every day, then this would be the first big change to make. Red meat is reduced to just around one burger a week or a steak a month. You could also think of it as 14g per day, which is the same amount as the slice of cheese you'd get in a McDonald's cheeseburger! In addition to this, only small amounts of white meat and fish can be included into your diet - in fact, you're only allowed 28g of fish and 29g of chicken per day!
2. Have Fewer Eggs and Dairy Products
Forget your egg-filled weekend brunch if you're on the planetary health diet. According to these scientists, you're only allowed to have one egg and a bit per week. And when it comes to the consumption of dairy products, you can have 250g or the equivalent to just one glass of milk per day. 
3. An alternative source of protein: Legumes and Nuts
The majority of your protein intake may have come from meats, but this diet suggests that the bulk of our protein intake should come from plant-based sources such as beans, chickpeas, lentils and other legumes. These also happen to be high in fibre which is important for our digestive health and regular bowel movements. Another great source of protein are nuts, which also provide healthy fat and energy source to your body. It is recommended to have 75g of legumes and 50g of nuts per day! 
4. Carbohydrates
Giving carbohydrates all the love, these scientists say you can have as much as 232g of whole grains such as bread, rice and pasta. On top of this, you can also include 50g of starchy vegetables - that is, potato, pumpkin, corn and butternut squash - into your diet. Looking for some quick inspiration? Here are 4 easy and delicious recipes that are perfect for the planetary health diet!
5. Fruit & Vegetables
To keep you full, have 300g of vegetables and 200g of fruit per day. This is, in fact, roughly twice the amount of fruit & vegetables we are currently consuming! In this sense, half of each plate of food under the diet should consist of vegetables and fruit, while a third is wholegrain cereals. 
Consider Transforming through nutrition
If you are thinking of adopting the planetary health diet into your life, consider trying our 4-week weight loss programmes, which also happens to be vegan! This is an easy way to cut back on animal produce and jumpstart your contributions to a healthier and sustainable world. Each of these diet plans have been designed to rejuvenate and re-energise your body, setting you up for a more positive lifestyle and leaving you feeling fabulous.
To find out more about the Planetary Health Diet, read it here. 
By London Nutritionist, Lily Soutter BSc (Hons) Food & Human Nutrition, Dip NT