fitness
The Most Stylish Gyms From Around The World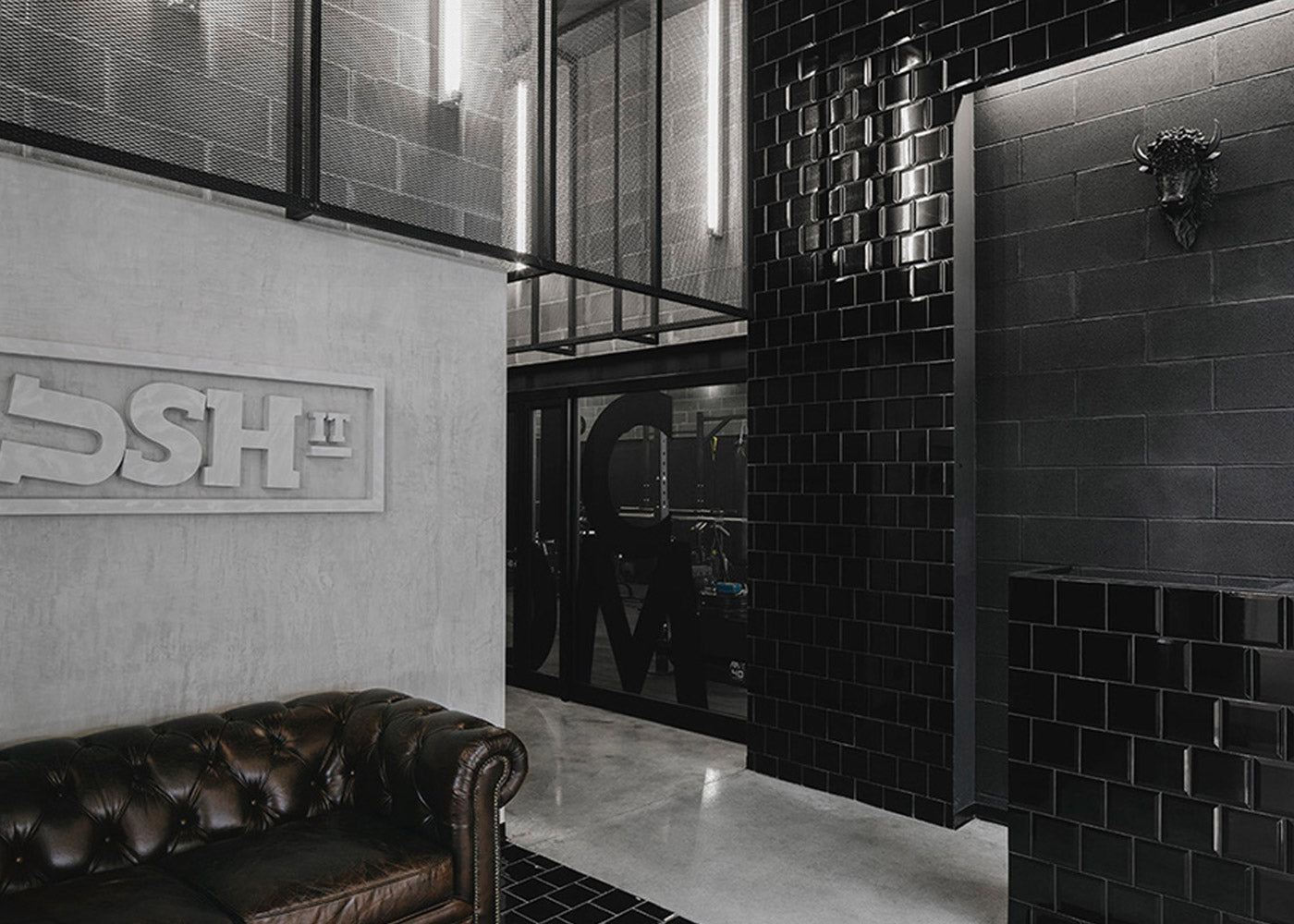 From Moscow to Portugal to Japan, these boutique fitness centres will inspire you to hit the gym (and gram 😉).
There's a wealth of activities across the world to get you feeling fit, but now it's not just about the workout. Gyms around the world are stepping up their aesthetics by tapping leading designers to create their spaces. Here are our top picks.
Krush-It Boutique Fitness Club - PORTUGAL
Krush-it is a boutique fitness club concept launched in the Nova Arcada shopping centre in the ancient city of Braga in northwestern Portugal. Created by architects Joâo Amaral and Manuela Tamborino, the gym is definitely edgier and tougher in tone and style, they've even named two of their main group exercise spaces the Panic Room (stationary bikes theatre) and the Stress Room (where Hiit, martial arts and cardio machines are based).
Illoiha Omotesando Climbing Wall - JAPAN
Japanese designers Nendo wanted to express the original brand concept of "becoming beautiful, through movement" and instead of the usual rough and outdoorsy climbing wall, they came up with the idea of using interior design elements like picture frames, mirrors and flower vases to create a challenging wall with hard-to-find holds and unusual finger grips.
Mia Yoga - MOSCOW
The trend of sweating it out somewhere a little more stylish is here to stay it seems. Founded by artist and architect Harry Nuriev, Moscow and New York City-based Crosby Studios, provide a space that is definitely Instagram worthy. Pistachio hues and candy-inspired shades seem like a much more soothing shade for a downward-facing dog.
NIKE Studio - BEIJING
Part exercise in branding, retail and exhibition design and part plain old exercise, the Nike Studio is a high-impact fitness and athletic-wear showroom that brings together a series of workout studios with a 1200-sqm gallery.
The Clock - LONDON
The fanciest of all - The Clock in Marylebone. Like all the most luxurious of members' clubs, there is no name at the door. Workout classes are held in the music room, which features a grand piano and only four people will ever be working out at once whilst being instructed by a personal trainer. The best part, every workout is just 15 minutes long. That's it.
The Burrow - KUWAIT
Designed by Lab100 and located in Sabhan, Kuwait, The Burrow is 1000sqm of pure retro boxing gym combined with modern minimalistic design. The gym has a number of semi-private work out halls all surrounding the gyms crown jewel, an elevated boxing ring, lit dramatically by nine hanging pendant lights.
Sky Club House - CHINA
The Sky Club House by Chinese Firm DOMANI is a fresh example of a luxury, supremely stylish health centre. Located in China's Guangdong Province, the centre is more than just a few rows of treadmills and Stairmasters in a blanched room, it's pitched as a luxury private club and looks like more of a minimalist temple than a place to burn calories after work.
Guangdong, China