Wellness Wednesday Ep 4: Self-Compassion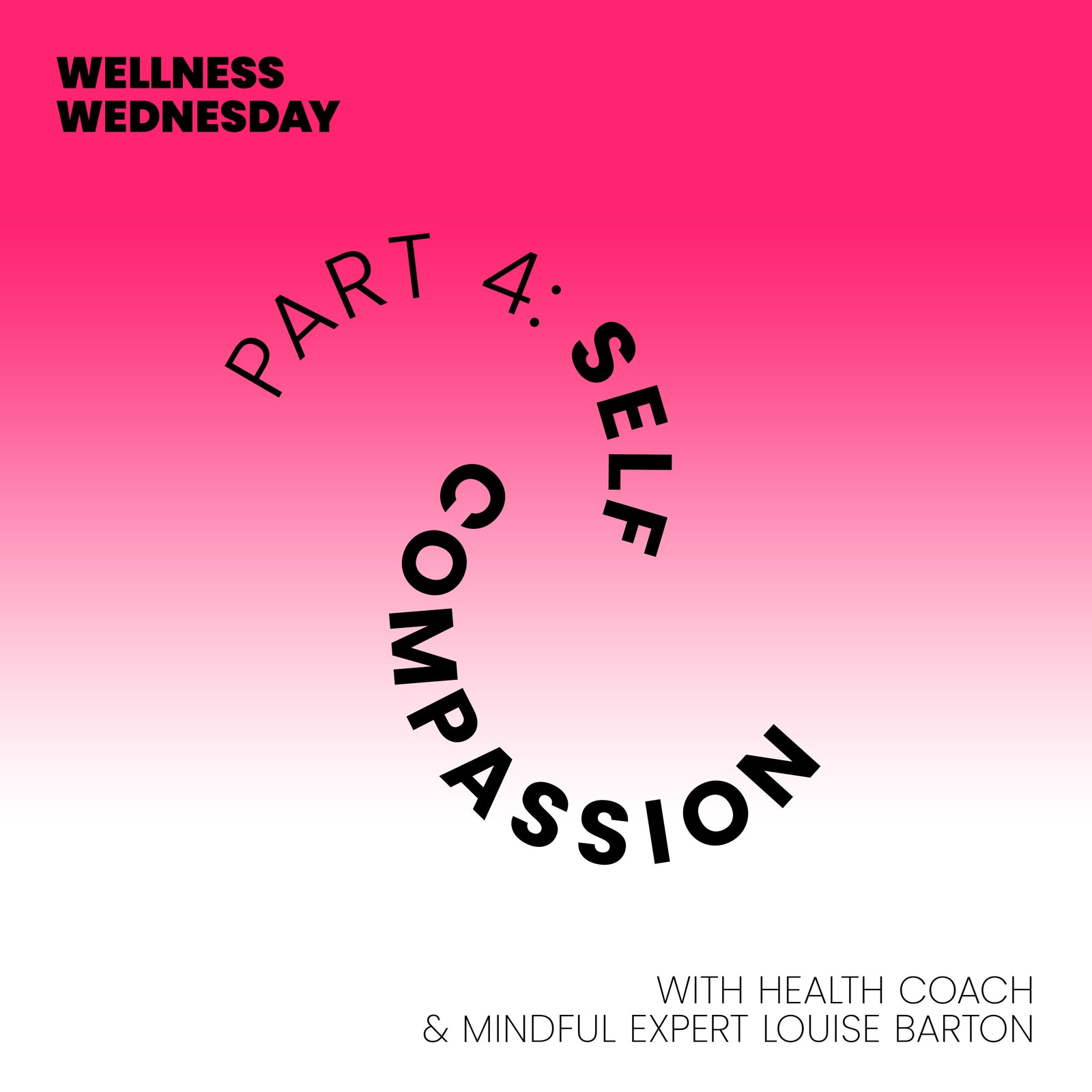 Be kind to yourself, something humans are not very good at!
To finish the Wellness Wednesday series with health coach & mindful expert Louise, we are discussing self-compassion and how to practice acts of kindness in every day life. 
Although it can feel pretty cringey to begin with, self-compassion has the power to help you feel happier, more optimistic and reduce feeling of depression and anxiety. 
Especially now when times are tougher than ever, it can be very easy to beat ourselves up over things that are still a work in progress. Everyone fails, makes mistakes, and experiences hardship in life, but sometimes we forget this and fall into the trap of believing things are 'supposed' to go well all the time. This can lead to a lot of comparison and feeling like we are not coping as well as everyone else around us.
Remember, allow yourself to feel all the feels and heightened anxiety and stress is a completely normal and natural reaction to what is going on in the world. You aren't alone so be kind to yourself! 
Watch the full video below to find out more and catch up on our previous episodes.