New In: Recipes From Our Veg Boxes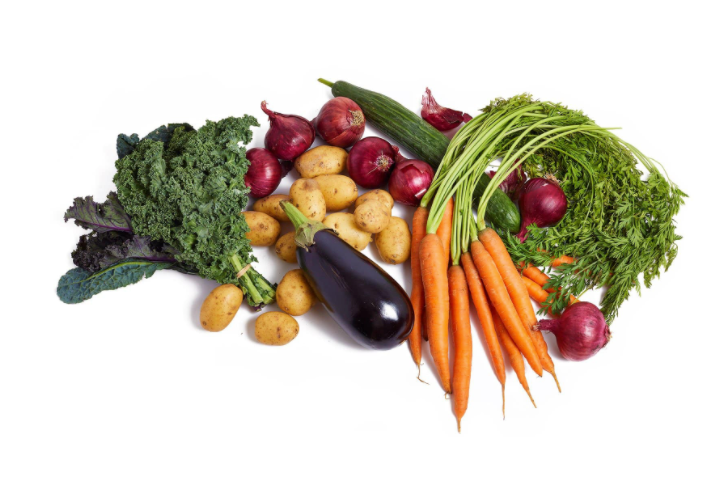 Have you checked out our new vegetable, salad and fruit boxes? They are the perfect way to fill your fridges with lots of fresh, organic produce bursting with micronutrients. We have designed some delicious recipes for you based on the ingredients included in these boxes, starting with the mighty aubergine and carrot. 
Aubergines are an excellent source of dietary fibre. They are also a good source of vitamins B1, B6 and potassium, magnesium and manganese. What's not to love?
Sticky Miso Aubergines (Serves 4)
Ingredients:
2 aubergines (sliced in half)
2 tsp miso paste
3 tbsp tamari/ soy sauce 
3 tsp vegan honey or maple syrup
2 tbsp almond butter (smooth or crunchy)
2 tbsp water
Pinch of sesame seeds (optional)
Method:
Preheat your oven to 200C

Slice the aubergines in half. I like to char mine in a griddle pan (flesh side only)

Slice criss cross line across the flesh, this helps to get the flavour deeper into the aubergine flesh

To make the glaze, add the miso, tamari, honey, almond butter and water into a small mixing bowl, whisk until smooth

Place the aubergine onto a baking tray and evenly cover with the glaze before placing in the oven for 30 minutes

We like to serve ours with brown rice and topped with sesame seeds and chopped herbs.
Are you trying to be healthier but struggling to give up the chips? Try these low-calorie, crispy carrot fries. These would be perfect paired with a Meatless Farm burger for a Friday night 'fake-away'.
Ingredients:
500G carrots
1 tbsp extra virgin olive oil
1 tbsp cornflour
1 tsp tarragon 
1 tsp paprika
Pinch of salt and pepper
Method:
Preheat your oven to 200C

Cut the carrots into 'fries' (1cm thick) and mix with the cornflour, paprika, salt and pepper. 

Toss with the olive oil and spread in a single layer on the lined baking tray for 45 minutes, turning halfway. 

Sprinkle the tarragon over the cooked fries.