videos
Equality, Sports and Happiness With Cathy Brown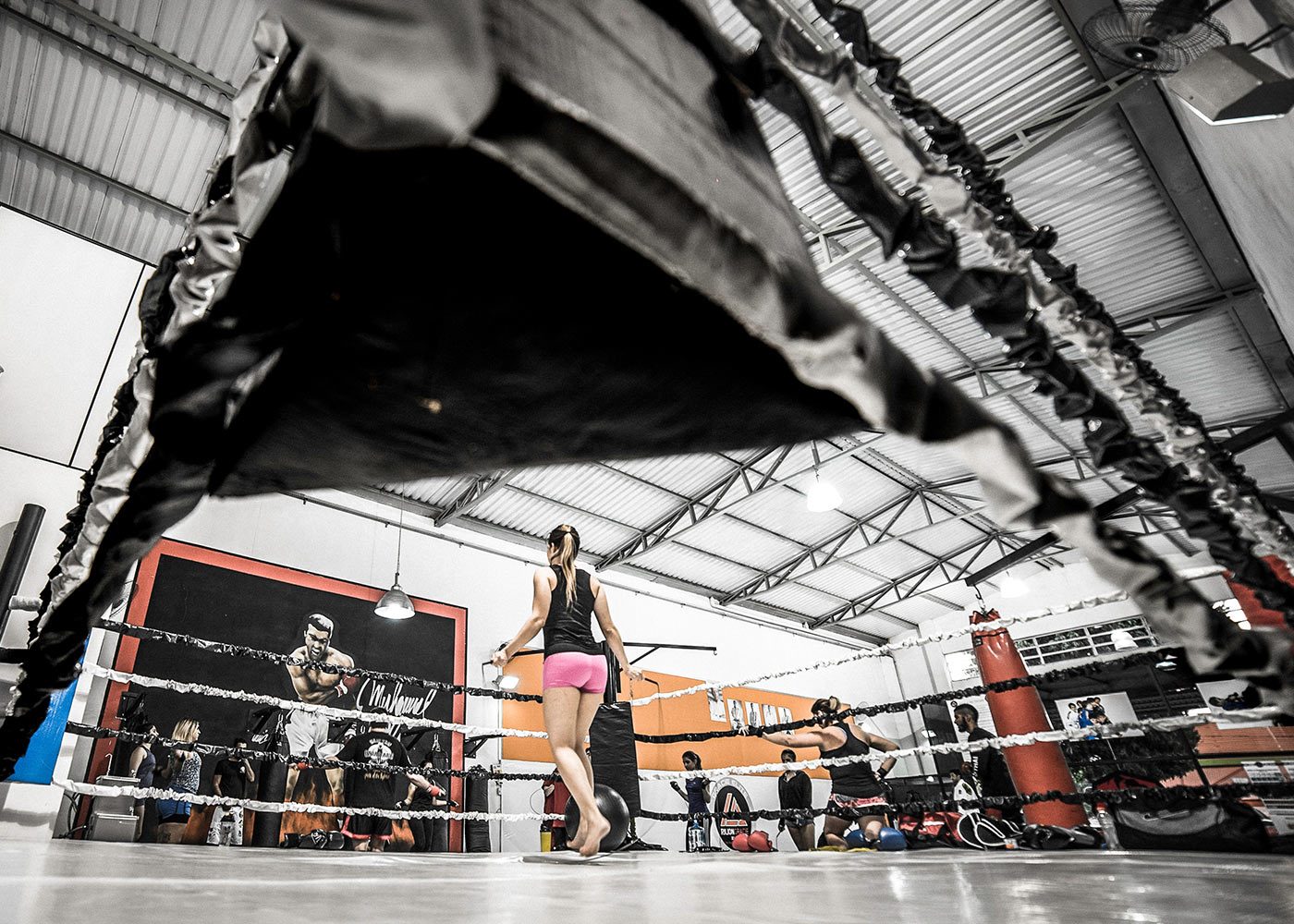 Watch Cathy Brown's talk at the Motivate+ event.
11.09.17 | PRESS, Video credit: Rocking Carrot
With more than a decade's experience as a professional British Boxer, ranked no. 3 in the world and winning 2 British and European titles, Cathy knows a thing or two about motivation and inner resilience.


It has to be the will to succeed and the will to make things as best I can. I'm very OCD and meticulous about everything I do and I don't do anything half-heartedly so if I take on a project, I put absolutely everything into it.
WHY HAVE YOU CHOSEN A LIFE IN SPORT?
I worked at the met police as a forensic photographer for 7 years. I started kickboxing because I found it was a great release and a great building of confidence. I had a feeling of belonging so it was a natural progression for me to become a professional boxer. I got my professional licence after I'd been fighting for 6 years. My parents were devastated because they had put me through university and I'd gone from a professional photographer to a professional boxer - it didn't quite cut the bacon for my mum's church-going friends. But, I followed my heart and I followed my dreams.
WHY BOXING?
I chose boxing because when I was younger I was in an abusive relationship. I was raped and abused over a 2-year period when I was 16 and I was adamant nobody was ever going to bully me like that ever again. It's not that boxing gives you the tools to be able to knock people out, but it gives you a sense of belonging and a sense of self-worth. 
WHAT'S BEEN THE TOUGHEST PART OF YOUR SPORTING CAREER?
I'm juggling here because obviously, I've had really hard fights when I fought for the world title in Germany in front of 5,000 people. The fighting side of it wasn't easy, it was hard but the biggest battle I had was with sexism. Men saying "sorry love, you can't fight you're too pretty" or "sorry, we don't have women training in this gym, you can't train in here." There were all these constant walls and barriers put up all the time so I had to learn to negotiate my way onto their shows by going over the wall, around it, underneath it and strike up financial deals with guys that were really opposed to women's boxing.
WHAT'S YOUR MOST MEMORABLE SPORTING MOMENT?
When I went out to Germany to fight my first world title it was in front of thousands of booing Germans. No-one in the UK was supporting me, I had no sponsorship, no real financial backup and I was working full-time. I remember standing proud when the British National Anthem came on. One of my proudest moment was just standing there with my UK flag next to me and the National Anthem playing and then I went out and kicked butt for 10 rounds!
WHAT'S YOUR SPORTING MOTTO?
My sporting motto is never ever give up. If you can't find a way, there's always a way! Whether you have to change the direction in which you're going towards it, never give up on it.
WHAT'S THE BIGGEST PIECE OF ADVICE THAT YOU'D GIVE TO OTHERS?
Never expect anything from anyone. Rely on yourself to get you places, not other people because you'll get let down. You can try your hardest to get help from other people – some people might help you and some might not but don't let that deter you. Just don't give up and follow your dream!
WHAT MAKES YOU HAPPY?
That's probably the most difficult question you're going to ask me, what makes me happy? Just being content, but it's very hard when you're ambitious to be content because you're always striving forward. When you've been on such a stage with boxing, you've had that big adrenaline, there's nothing much that would ever touch that so I find myself struggling with happiness ultimately I'll never be happy because I always want to do something else. I think I'll die slightly unhappy because I won't have achieved everything that I wanted to achieve in life. It's impossible to get everything done. I'm in a beautiful marriage and I'm happy with my husband, I love him and would never be married to anyone else but within myself I think being happy is a difficult one.


Photo Credit: Vinicius Amano
DISCLAIMER: We endeavour to always credit the correct original source of every image we use. If you think a credit may be incorrect, please contact us at info@press-london.com