Top 10 90's Films (As told by the PRESS Team)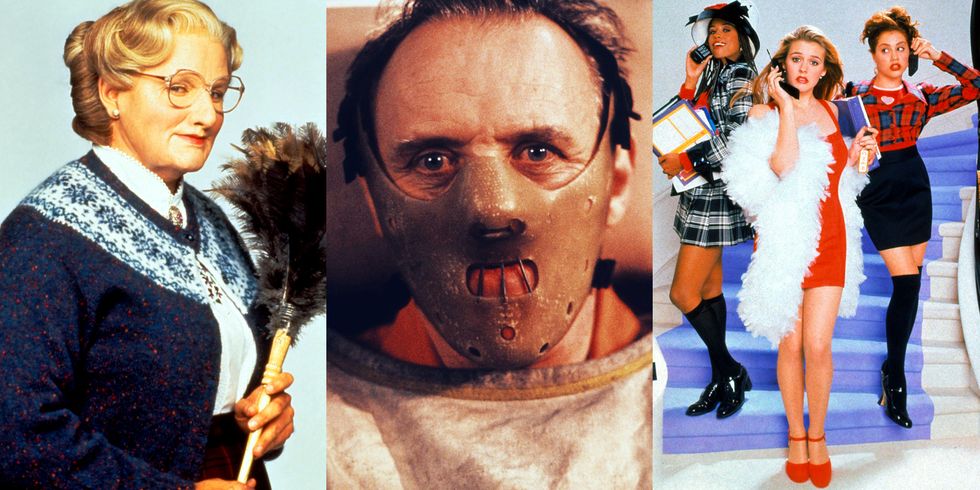 Uh-oh, looks like we might be spending a little more time indoors than normal. Tom from the office has been asking everyone here what their favourite 90s films are, in case it's a long weekend. What better way for you, our customers, to get to know us all a little better? Here's what everyone said!
American Pie
Recommended by Harriet
Why? Stifler's mum, need I say more? It was just such an aspirational film for me as a young girl.
Jurassic Park
Recommended by George
Why? Because the dinosaurs come back to life Tom! What do you mean you haven't seen it?!
Silence of the Lambs
Recommended by Ollie
Why? Because who doesn't find cannibalism interesting?
O...kay then
Rushmore
Recommended by Ed
Jason Schwartzman and Bill Murray for the first time in a movie together! And this was Wes Anderson's first big movie because Bottle Rocket was too niche.
Trainspotting
Recommended by Oscar
Why? Trainspotting tells the stories of forgotten junkies in Edinburgh. Danny Boyle's style combines visceral and dreamlike imagery evoking the grittiest and most surreal elements of being a heroin addict. Despite being so stylised and anti-Hollywood it was still a massive hit, and has become a classic.
The Matrix
Recommended by Tara
Why? Think about it, this might not be the real world, and we would never know! What is reality Tom? And does it matter?
10 Things I Hate About You
Recommended by Kate
Why? The 90s were my peak film-watching years, so just trust me, this is a good'un! Oh no, but there's The Lion King, and Aladdin!
Pulp Fiction
Recommended by Aleks
Why? The acting is amazing, for all of the iconic quotes and it's absolutely the best non-linear film ever! Blessed is he who, in the name of charity and goodwill, shepherds the weak through the valley of darkness!
The Parent Trap
Recommended by Amelia
Why? Lindsay Lohan was in so many great 90s films, but The Parent Trap was my favourite as a kid. And that bit with the lizard in Meredith's mouth was the worst thing I could imagine.
And finally, Tom's pick for you:
Being John Malkovich
Why? Partly because I saw him outside the office a couple of months ago and was delighted. But also because this film is weird, wacky, funny and outright bizarre.