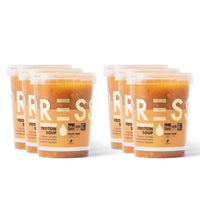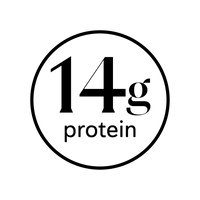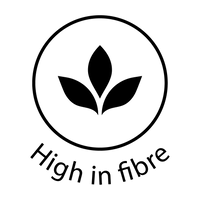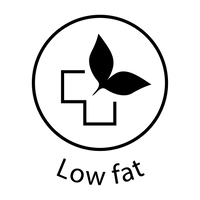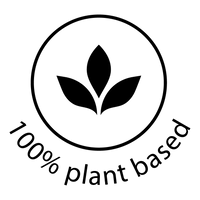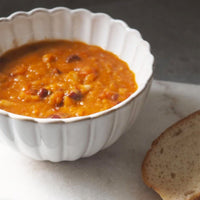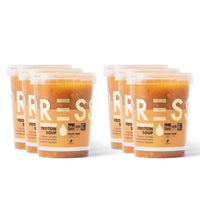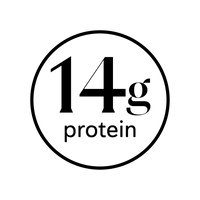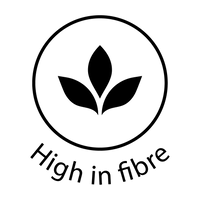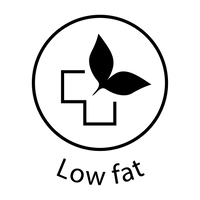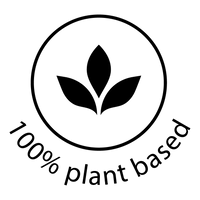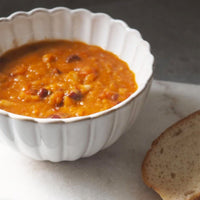 6 x Energise: Chipotle Tomato Broth with Red Lentils & Butternut Squash Protein Soup
A vibrant chipotle-inspired tomato broth with a blend of chunky butternut squash, mixed beans and red lentils.
Bursting with flavour, this vibrant chipotle-inspired tomato broth will leave you feeling Energised.
Packed with butternut squash and mixed beans, providing a flavourful fibre and nutrient rich addition. 
Perfect for a quick lunch.

Protein
Our protein soups ensure you get a protein boost whilst enjoying a delicious, natural, plant-based soup, rich in vitamins, minerals & fibre.
100% Plastic is Offset
We are proud to partner with our friends at CleanHub to help undo the damage to our Oceans ecosystems. We use 100% recycled and recyclable plastic, lowering our carbon footprint by 55%.
Flavour Profile
Chipotle-spiced tomato broth packed with wholesome red lentils and hearty chunks of butternut squash. A comforting warmth that nourishes the soul.
Hand-Made
Hand-made in small batches, our soups are low in fat, dairy free, with no artificial preservatives allowing you to enjoy a natural plant-based soup rich in vitamins, minerals & fibre.
Ingredients.
PRESS endeavour to source the highest quality natural ingredients to create delicious, nutrient-rich soups.

Butternut Squash
Rich in vitamin A, butternut squash contributes to healthy vision and immune system function.

Red Kidney Beans
Kidney beans are an excellent plant-based source of protein. They're also rich in various minerals, vitamins, fibres and antioxidants.

Red Lentil
High in protein and iron, making them a nutritious choice for plant-based diets.

Cannellini Bean
These beans provide plant-based protein, which is essential for muscle health, tissue repair, and overall body function.

Tomatoes
Refreshing and zesty, tomatoes are a great source of Vitamin C and Vitamin A.

Onion
Onions are highly nutritious vegetables and have several benefits, including improved heart health, better blood sugar regulation, and increased bone density.

Chilli
The heat from chillies is attributed to capsaicin, which can boost metabolism, curb appetite, and even alleviate pain.
Nutritional Information

Ingredients

Allergens

Made in a factory that handles nuts, sesame seeds, milk, soya and cereals containing gluten.

Delivery

Our delicious cold-pressed juices and cleanses are delivered directly to your home or office Monday - Sunday in specialised chilled packaging.

Standard Shipping is FREE over £45, otherwise £5.95.

Morning Delivery (pre 1pm guaranteed) - £7.95.

Storage Info

All your items will arrive in a chilled box, please refrigerate all products on arrival. All drinks will have a minimum of 7 days of shelf life when they reach you. Our soups will have a minimum of 5 days.

Once opened, keep refrigerated and consume within 2 days. Always refer to the expiration date of each product.

More Questions? Our friendly customer service team is always here to help