lifestyle
Recommended! The Best Reusable Water Bottles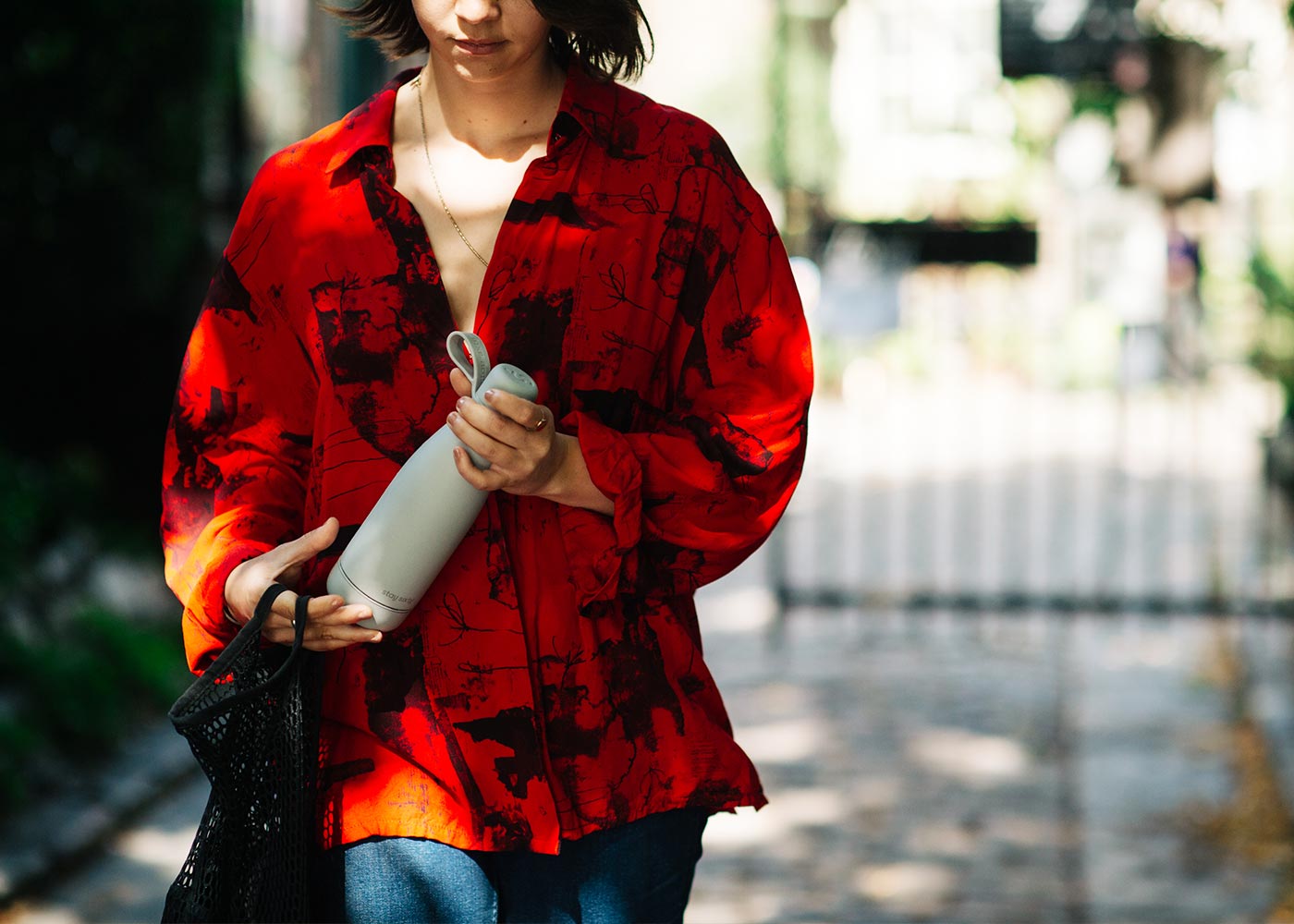 In the UK, over 35 million bottles are consumed each day, with around 16 million of those going unrecycled. Invest in a reusable water bottle and stay hydrated with one of our top picks!
Ever since Blue Planet II hit our screens last year, the UK's concern about plastic waste harming the environment has rocketed. In the UK, over 35 million bottles are consumed each day, with around 16 million of those going unrecycled, while 12.7 million tonnes of plastic, from bottles to microbeads, end up in our oceans each year - that's a truckload of rubbish a minute. If we don't do something soon we risk destroying our natural world. It's even been debated in government, with Prime Minister Theresa May announcing a plan to eliminate all avoidable plastic waste within 25 years.
We've rounded up our favourite water bottles for this season so you can drink your 6-8 glasses of water a day, safe in the knowledge that you're looking after your health and the environment!
Stay Sixty

For the coolest, newest kid on the block
This award-winning stainless steel reusable water bottle is designed to fit effortlessly into your daily routine. Stay Sixty bottles are the easiest to clean out of the bunch because of its removable base which means it makes it perfect for fluids other than water. We use ours for smoothies and coffee - Stone is our colour of choice, it's actually beautiful..! 
£30 - Now available online at PRESS 
S'well

For the Fashionista
Available in a range of sizes and crafted with stunning original designs, each S'well bottle keeps drinks hot for 12 hours or cold for 24, even in a Bikram class. There's a new Sports range with a hinged handle that can be held with your fingers or clipped onto your backpack, so you'll be all set for hydrating on the run.
From £25.00 - £35.00
bkr

For the Office Worker
With 1 ltr bottles available, bkr glass water bottles are ideal for the office, with a fantastic choice of colours and styles to jazz up your desk. The silicon casing gives you a good grip when drinking or carrying around and sticks to surfaces slightly, so there is less risk of spilling water on important work documents!
Joseph Joseph
For people who forget to hydrate
Reach your daily hydration goals by tracking what you drink. This cleverly designed water bottle displays a new dot each time you refill so you can easily keep count of the number of bottles you drink. There's no insulation to keep your drink cold, but it's affordable, dishwasher safe and much lighter than the stainless bottles in this list.
CamelBak
For the Gym Enthusiast or Outdoor Adventurer
Spill-proof and virtually indestructible, the CamelBak Eddy Bottle is a great way to stay hydrated on the go. Just bite down on the mouthpiece to get water to flow through and once you're done flip the mouthpiece back to stop any leakage and clip to your bag using the loop. The Eddy is tough, dishwasher safe and doesn't retain flavours or odours; while the double-wall system cuts down condensation and keeps water cool.
£19.00
EMPO Fruit Infuser
For the Water Hater
If you're trying to drink more water but you're finding the taste well… boring, then a fruit infuser bottle could be the solution. Just like a normal water bottle, it comes with an extra compartment that can be filled with chopped fruit or veg to add flavour, whether you fancy some crisp cucumber and mint or a summery strawberry. This bottle even comes with a free recipe book so you'll have plenty of inspiration to help you stick with your new H2O habit.
£8.00
Remember, avoid really cheap no-name bottles, most won't have been treated (if plastic) or polished (in the case of metal) to prevent strong flavours. Pay attention to the design as some are difficult to clean and may not be dishwasher proof.

Photo Credit: Stay Sixty
DISCLAIMER: We endeavour to always credit the correct original source of every image we use. If you think a credit may be incorrect, please contact us at info@press-london.com