travel
The Most Romantic Holiday Destinations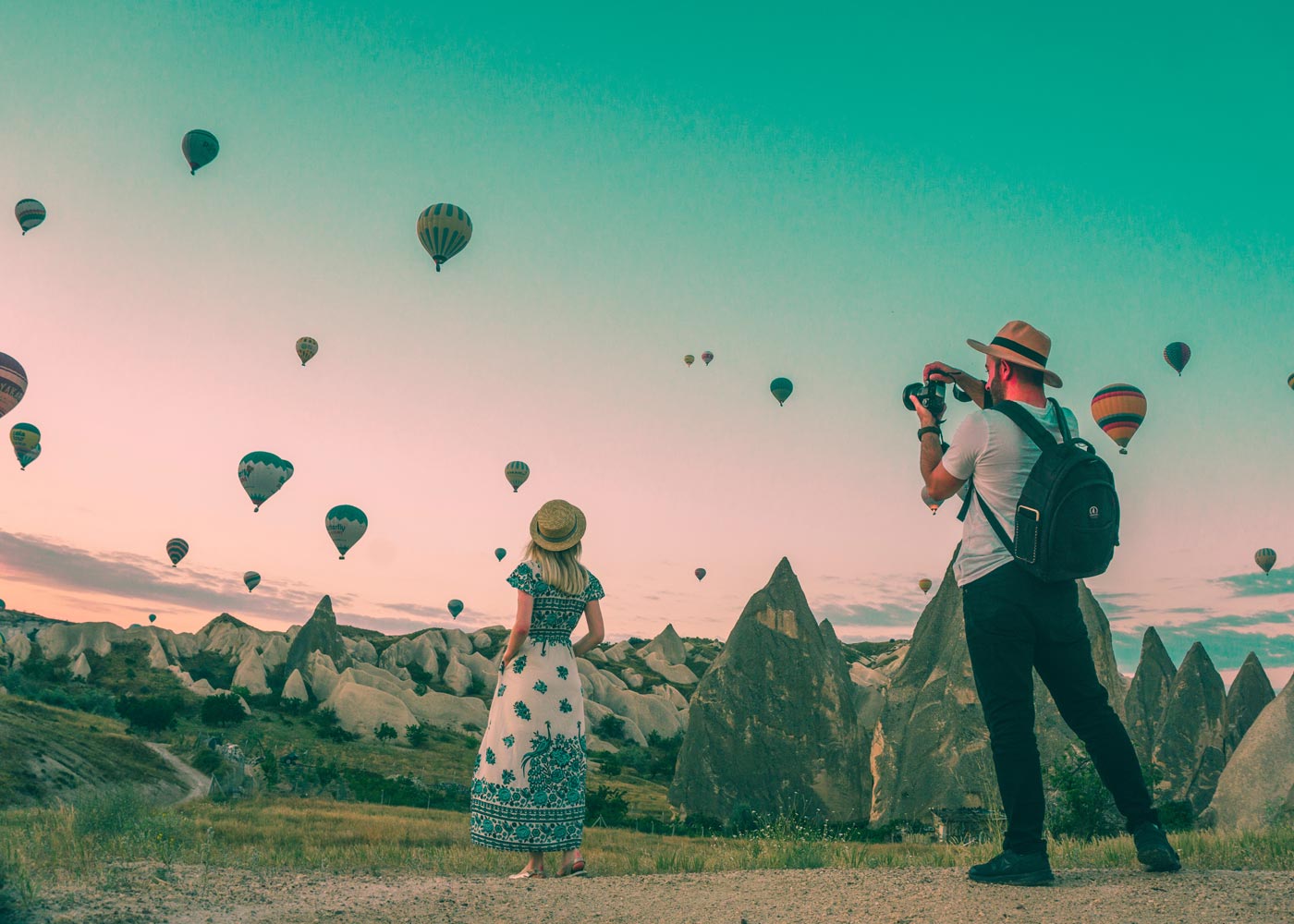 For 2019 we're all about Destination Dates. If you like experiences rather than 'things', here are our top 💕 picks...
Valentine's Day is just around the corner, which means it is the perfect time to plan a
romantic getaway
for two! Whether you're looking for a true
winter experience
or a city that is beautifully rich in culture, here are the most romantic destinations that will make your February much more special. 
Destination:

Lapland, Finland
Where to Stay:

Kakslauttanen Arctic Resort

Sweep your partner away by indulging into the world of glass igloos, northern lights and the midnight sun in one of the world's most renowned Arctic Resort, Kakslauttanen. Take in the enchanting beauty of the northern lights and the Lappish wilderness in the comfort of your own private log cabin, or be a little more adventurous by going on a husky sled! Located just a stone's throw away from the resort, there are two big husky farms where you can sled into the wilderness drawn by these friendly and adorable dogs. For a more authentic experience, you can also curl up with your partner on a reindeer sled and connect with the local people. 
Destination:

Andermatt, Switzerland
Where to Stay:

The Chedi Andermatt

At the heart of the Swiss Alps, the Chedi Andermatt will leave you mesmerised. Bringing about a unique concept, star architect Jean-Michel Gathy combined Alpine chic with Asian features to create an atmosphere that oozes warmth and openness. If you and your partner love skiing, then you can also hit the excellently groomed slopes of the SkiArena Andermatt-Sedrun together. For a relaxing treat, wind down at Chedi's Andermatt spa and health club. Comprising of state-of-the-art facilities such as the sauna area and stunning pools, this five-star hotel is truly a timeless oasis.
Destination:

Paris, France
Where to Stay:

Hôtel Plaza Athénée

Coined as the city of love, there is no city better than Paris to spend Valentine's Day. You'll feel romance in the air whether you're strolling along the Seine river or admiring Claude Monet's Water Lilies at the Musée de l'Orangerie. To make Paris a truly remarkable and romantic trip, stay at Hôtel Plaza Athénée. Offering the city's most iconic view – the Eiffel Tower – from its chic balconies, the hotel stays true to this magnificent city. Searching for a dinner spot with your partner? Look no further because Plaza Athénée houses the three Michelin star Alain Ducasse. As claimed by Plaza Athénée, "Here, life is to be seized, enjoyed and celebrated."
Destination:

Cappadocia, Turkey
Where to Stay:

Museum Hotel

For a truly once-in-a-lifetime experience, Cappadocia is the most idyllic destination to spend with your significant other. From its natural rock formations, historic-tourist sites and panoramic viewpoints, you can find nature, peace and calm in this one spot. February is also the perfect month to avoid the summer crowds and capture a different side of Cappadocia filled with snow and serenity. Created from a distinctive combination of the land and historical features and ruins, the Museum Hotel features 30 rooms and suites, each bringing its own special ambience. The hot pool which overlooks the stunning view of Cappadocia is also to die for!
Destination:

Marrakech, Morocco
Where to Stay:

Riad BE Marrakech

Looking for somewhere warmer? Marrakech is the perfect place, brimming with history and culture. Roam around the beautiful vibrant souks, learn about the Moroccan historical sites or visit a traditional bathhouse for ultimate relaxation. Just as the streets of Marrakech are filled with character, the hotels (or riads) are no less. Offering a gorgeous home away from home, BE is covered with beautiful ceramic tiles and turquoise window frames that will leave you feeling tranquil. It's definitely not a place to be missed!