eat & drink
The Best Porridge in London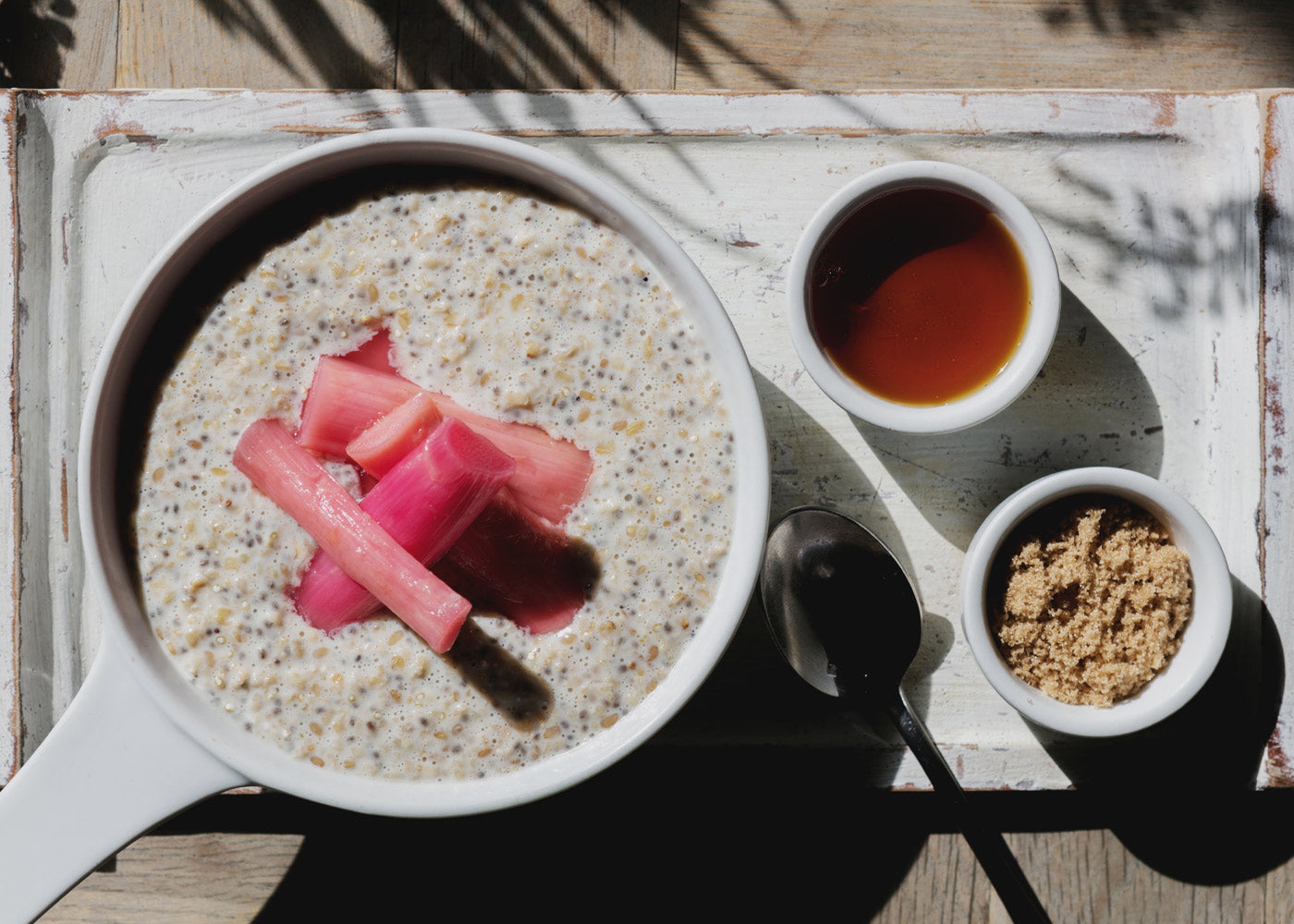 The comprehensive guide to the best porridge in the city!
In recent years, many restaurants - especially brunch spots - have been giving porridge the love it deserves. Porridge is undeniably nutritious because it is not only filled with fibre and carbohydrates for a slow release of energy, but can be topped up with heart-healthy and immunity boosting super foods that taste amazing! 
To help you start the day right with porridge, here are a list of the most wholesome and unique porridge in town: 
Organic 5 Grain Porridge with Maple Syrup or Muscovado Sugar | Optional: Poached Pear
Price: £7.50 | Additional 45p for Poached Pear
If you're on the lookout for a wholesome porridge, then look no further! Darwin & Wallace serves a fibre-rich porridge that blends five grains (chia, linseed, pin head oats, spelt and quinoa) together. Soaked overnight, these grains are added to a milk of your choice and then simmered to perfection. For a balanced flavour and texture, don't forget to add poached peach, their current seasonal poached fruit, into your porridge! Savour this beautifully crafted porridge along with a wholesome friend, and you're all set for an all-round wholesome day. 
Blood Orange Curd, Sesame Brittle, Yoghurt Porridge
Price: £6.00
No one understands 'pimping up your porridge' like Alex Hely-Hutchinson from 26 Grains. Steering away from traditional recipes, Alex makes porridge simple but interesting; instead of using sugar and salt to add flavour, she relies on spices to add taste to her creations. For the most decorated porridge of them all, try the Blood Orange Curd, Sesame Brittle, Yoghurt Porridge which is also topped with freeze dried raspberry. If you're feeling adventurous, you can also add home made almond butter or coconut yoghurt for an extra oomph!  
Honey Nut Porridge
Price: £4.50
If you're looking for a heart-healthy breakfast, PRESS' Honey Nut Porridge is the perfect morning pick-me-up. In this scrumptious porridge, almond milk is poured over gluten-free oats and topped with peanut butter and honey for a creamy texture. Both almond and peanut are high in monounsaturated fats, which helps to protect against heart disease and low cholesterol levels. In addition to this, they are also both perfect in providing a protein hit to start your day! 
Banana & Maple Syrup Porridge
Price: £4.45
For a simple but luxurious porridge, Coppa Club serves the Banana & Maple Syrup porridge. And yes, it's as self-explanatory as it gets! This is a great porridge because bananas are a great source of heart-healthy potassium and energy-giving carbohydrates. Maple syrup is also added in the porridge for a smooth and sweet kick. Imagine having your porridge at their Winter Igloo which has an unrivalled view of London's Thameside skyline - tell me that doesn't sound like a dream 💭. 
Blackberries Pomegranate Molasses Porridge 
Price: £7.50
Inspired by Melbourne's vibrant brunch culture, Farm Girl is now a staple brunch place among phone-happy tourists and influencers. On top of its Instaworthy aesthetics, their porridge is also a great brunch staple! Using millet and chia as their base, coconut milk is poured over the grains. These are then topped with blackberries pomegranate molasses, maple syrup, a pinch of Himalayan salt and zest of lemon. Pair this with a delicious cup of rose latte or lavender latte to enjoy your meal to the fullest!