PRESS Wellness Council: Meet Tracey Randell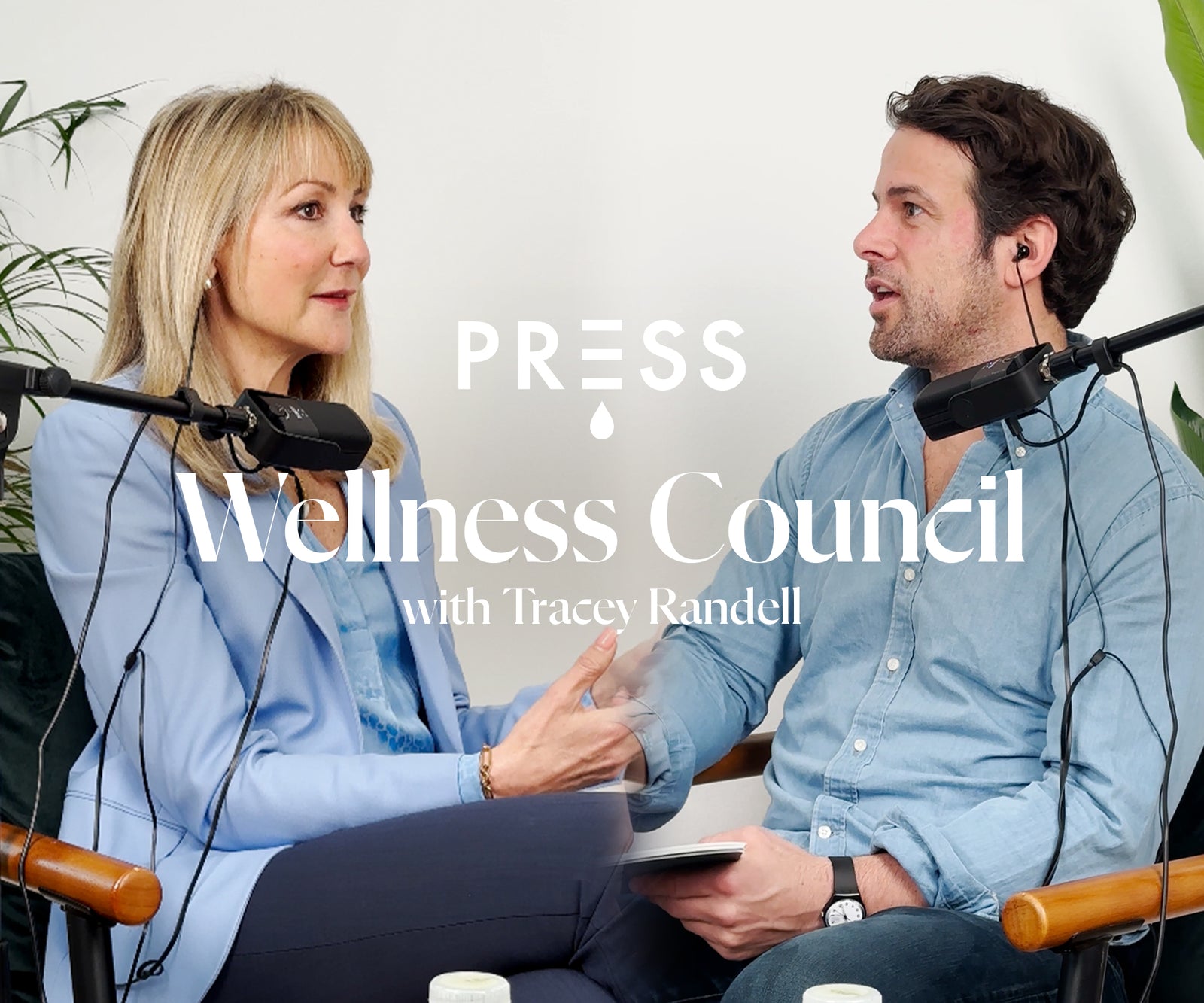 The next exciting addition to our new Wellness Council is Functional Medicine Practitioner, Tracey Randell. As a highly qualified Nutritional Therapist, Tracey specialises in all-things gut health. She recognises that a healthy gut is the foundation of all good health, and searches for the root cause of any disease by looking at the body holistically.  
We're so excited for Tracey to join our Wellness Council, educating us about her scientific, personalised & holistic techniques used to help hundreds of people bring a restored sense of balance to their bodies.
We asked Tracey some all important quick-fire questions:
What's your morning routine?
My day begins at 6am when my alarm clock rings or I'm awakened by my snoring dog Dudley. I take a quick shower and drink the tea prepared by my husband (part of his morning routine). On non-gym days, Dudley and I head out for an invigorating walk, ranging from 30 minutes to an hour regardless of the weather.
Breakfast is typically a smoothie or chia pudding made with Greek or coconut yogurt, berries, and keto granola. If I'm working from home with virtual patient appointments, after breakfast I shower, put on professional attire on top with comfy trousers and trainers below, apply light makeup, and log on for my first zoom call. I'll see about 5 patients back-to-back with short breaks between appointments.
What's a habit you'd like to start?
Take a stretching break - Set a reminder to take a 5 minute break to stand up and stretch. Counteracts sitting during my zoom clinic days.
A health myth you'd love to bust?
All fats are bad for you - healthy unsaturated fats like those from nuts, seeds, avocados, olive oil, and fatty fish are an important part of a nutritious diet. The myth is that all dietary fat is unhealthy.
Your top healthy tip for anyone?
Focus on adding in healthy foods rather than restricting "unhealthy" ones.
The concept is called "crowding out" and it's a sustainable, positive approach to improving your diet. Rather than banning entire food groups or labelling foods as "good" or "bad", simply shift your focus towards filling your plate and snacks with more nutritious choices.
Some ideas:
Eat plenty of vegetables at meals and for snacks
Opt for whole grains like oats, quinoa, brown rice instead of refined grains
Drink more water and herbal teas instead of sugary drinks
Load up sandwiches and wraps with veggies\Snack on nuts, seeds, Greek yogurt, hard boiled eggs
Gradually reduce unhealthy snacks and desserts
The key is that by intentionally eating more healthy, satiating foods, you won't have as much room or desire for less nutrient-dense foods. No need for strict food rules.
Making one small, positive change creates momentum. Stick with crowding in healthy foods and it can become an ongoing healthy habit. It's all about progress, not perfection!
A recent wellness brand you've tried?
I am addicted to diet and fitness apps! So Nutracheck for logging all meals and snacks, I have programmed in my macronutrient goals, then I track my Exercise (training for a half marathon) using Strava before finally checking my vital statistics via my Tanita scales and app.  
Read more about our brand new Wellness Council Experts here.