PRESS Wellness Council: Meet Georgie Murphy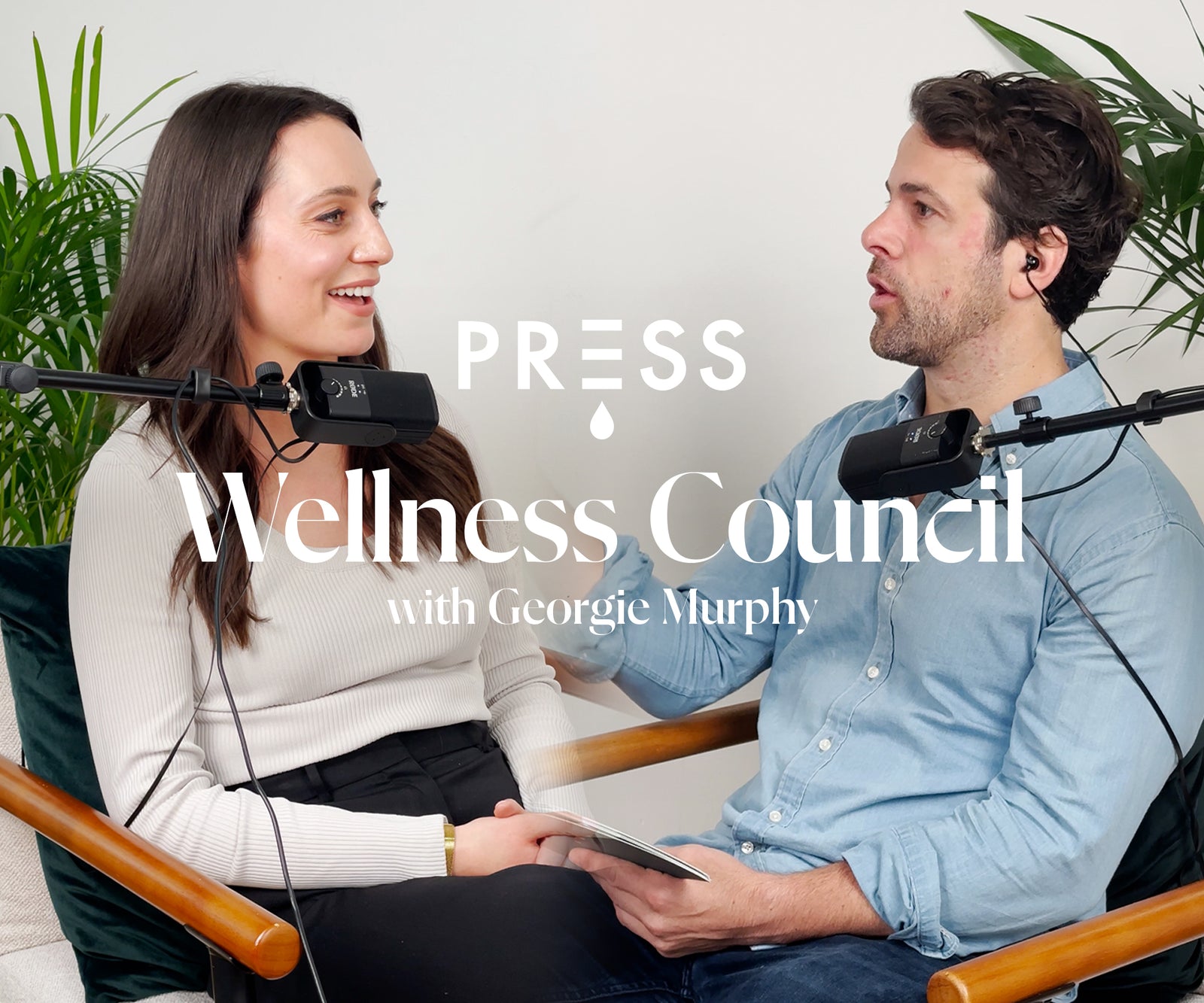 Next to join our Wellness Council is registered Nutritionist and founder of Glow Nutrition, Georgie Murphy. With an MSc in Nutrition from King's College London and a Diploma in Nutritional Therapy, Georgie's focus is on combining the most up-to-date scientific research and evidence-based practices to help people feel and function at their best.
Supporting clients, worldwide, with a range of issues related to digestion, including IBS, bloating and food reactions, skin conditions, low energy, anxiety and weight - to name a few - we're so excited for Georgie to join our Wellness Council. 
We asked Georgie some all important quick-fire questions:
What's your morning routine?
Journalling, sunlight exposure and some form of exercise are a must! 
What's a habit you'd like to start?
Outdoor cold water swimming!
A health myth you'd love to bust?
That calories are the only thing that matter. This is so wrong. There is so much more to food and what's going on in our body to take such a narrow minded approach.
Your top healthy tip for anyone?
Aim for 8-10 portions of vegetables per day!
A recent wellness brand you've tried?
Intermitted Fasting app - Fastic.
Read more about our brand new Wellness Council Experts here.