fitness
Pilates On Your Travels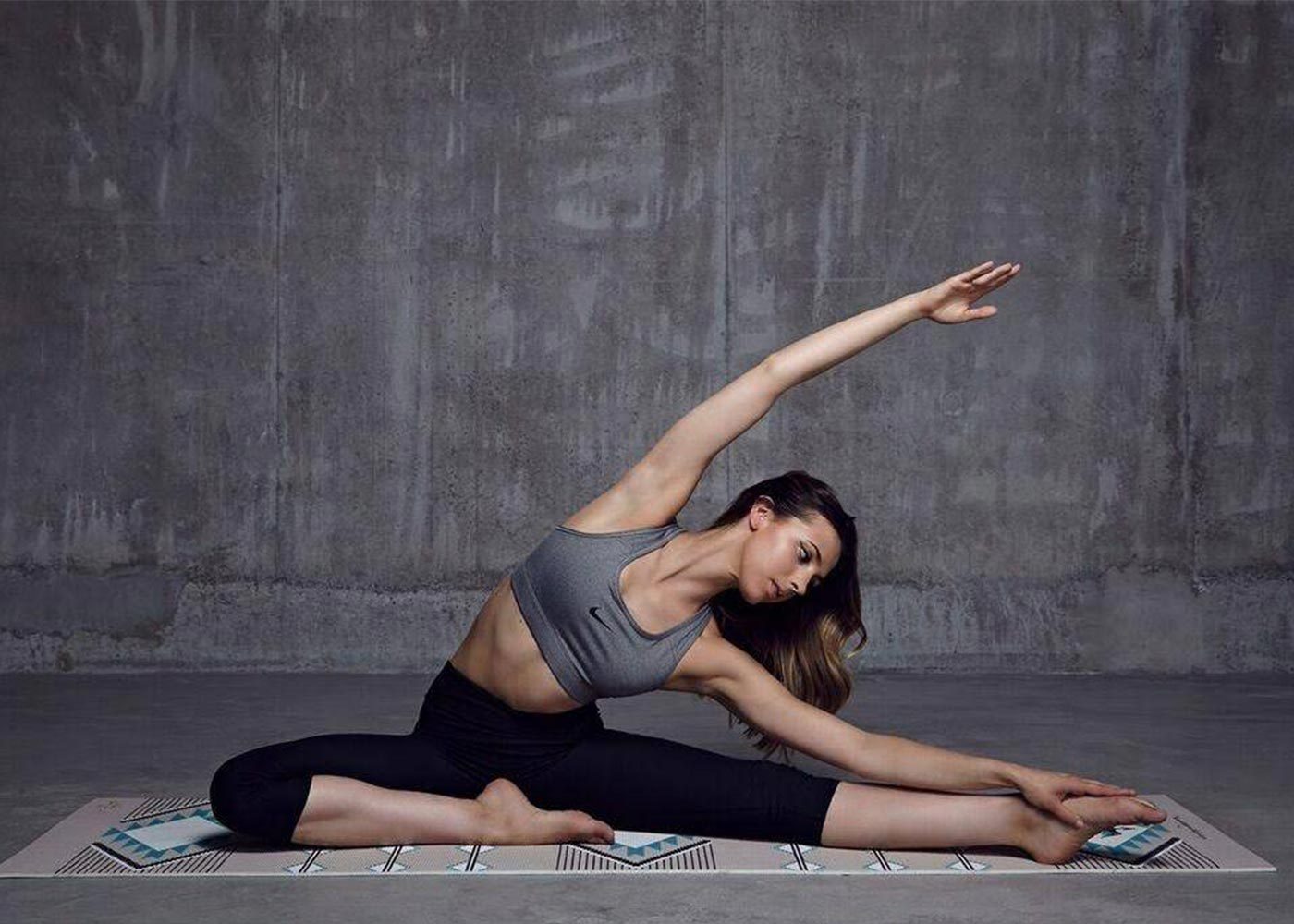 The workout for those who hate working out! Lottie Murphy shares her secret to staying in shape whilst abroad.
My favourite time of year is almost at a close, holiday season. I love London in the summer but I also love getting away during this time of year too. I don't tend to change much about my health and fitness routine in the lead up to a holiday and even when I'm away I try to keep as much to my normal lifestyle as I can. I try to make choices daily that I feel I can sustain 365 days a year rather restrict myself or overindulge or kill myself in the gym 7 days a week. I have this same approach on holiday and will eat balanced food that excites me and nourishes me perhaps with a few extra mojitos and ice creams thrown in there. I also move my body every day too and I won't neglect my regular Pilates practice.
Pilates is something I've done while travelling for years now. I remember waking up every morning when I was 17 on a holiday in Norfolk with my family and spending an hour on my mat before everyone woke up. It was a little bit of me time before a full on day with the fam. But whether you're holidaying with a group, a partner or with work, Pilates is such a great way to keep your body and mind feeling amazing.
When you're away in a new environment and out of routine, there's usually a bit more space in your mind to process thoughts and to reflect. This more relaxed state of mind is the perfect place to start doing some Pilates. Have you ever been in a class and your mind has been thinking about that email or what you should cook for dinner and you've come away from the session not even remembering if you were on your mat or not? The mindfulness element of Pilates is essential which is why doing some Pilates on your travels will be so beneficial because you won't have the usual distractions of every day life.
What is Pilates? There isn't a perfect answer to this question as there's so much to say about it.
Pilates does it all, it does what your run, boot camp class, yoga session, weight training doesn't. Pilates can make you sweat and shake in one session. It's your strength training and it's your flexibility training.

Not only will it improve your mobility and muscle tone, Pilates trains your coordination, balance and posture. It's also a mental workout. It requires intense focus and concentration to execute the movements technically and with control. This mental focus on your body leaves you free of stress, making Pilates a complete combination of mind, body and spirit. Oh, and it leaves you feeling and looking pretty fabulous! Fabulous and confident to step out in that bikini.


Whether you're new to Pilates or Pilates obsessed here are three simple exercises you can do in your hotel room, balcony or even on the beach to get you connected to your core.
THE HUNDRED

Lay on your back and draw your knee into a table top position, curl your head and chest off the floor and extend your legs 45 degrees away. Reach your arms down by your sides and begin to pulse the arms up and down for 100 beats. Breathing in for 5 and breathing out for 5, squeeze the ball and connect your belly button to your spine every time you exhale.

DOUBLE TAPS TURNED OUT

Lie on your back with your hands interlaced behind your head, draw your knees into a table top position and then place your toes together and knees hip distance apart. Curl your head and chest off the floor. Keep your belly button pulled into the spine as you exhale and lower your toes to the floor, inhale and return to start position. Repeat 10-15 times. Note: do not let your lower back arch off the mat, maintain a natural curve.

CRISS CROSS

Lay on your back and draw your knees into a table top position. Interlace your hands behind your head then curl your head and chest off the floor. Stretch your right leg away then rotate your chest so you right elbow points towards your left knee then change legs and twist your body the other way. Keep your chest lifted throughout and repeat 20 times.
To find out more about Lottie's classes, events and retreats visit: 
www.lottiemurphy.com

And to watch more Pilates routines visit:
www.youtube.com/LifestyleWithLottie
Photo Credit: Gary Morrisroe
DISCLAIMER: We endeavour to always credit the correct original source of every image we use. If you think a credit may be incorrect, please contact us at info@press-london.com