health
Our new Summer Detox Explained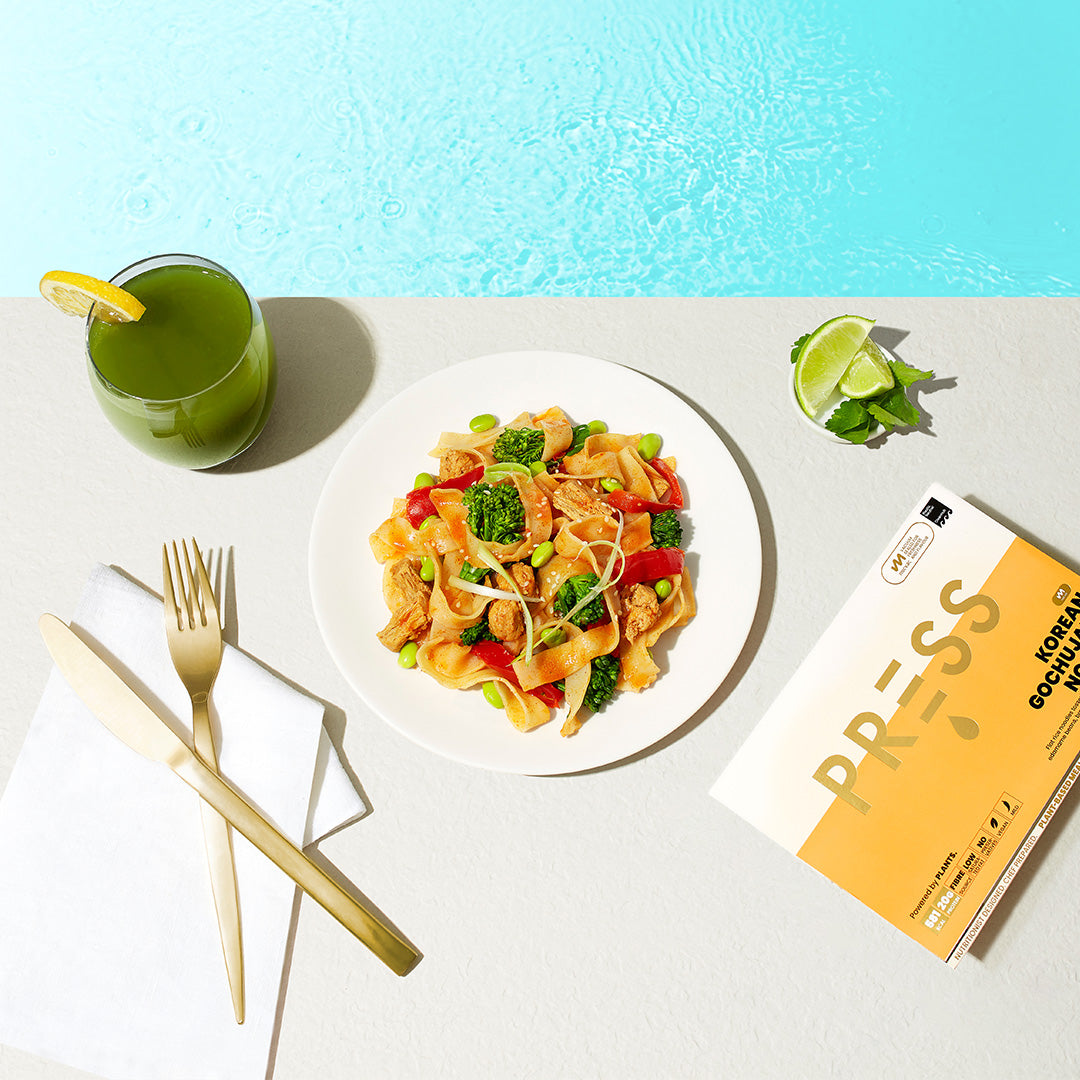 We tried the new PRESS summer detox - here's what you can expect. 
Everyone needs to PRESS pause and reset sometimes. It's true what they say, if you don't choose your rest days, your body will do it for you. Whether that's a relaxing holiday or a few days enjoying time at home, the turning of the year helps us keep check of ourselves, reviewing how we're living and whether it's serving us. 
Summer is the season for spending time outside, and inhaling life, whether that means feeling the sun on our skin, wild swimming in seas or rivers, dancing at a festival on a warm midsummer evening or simply dining al fresco. You probably have an inkling of what might help you make the most of your summer. More sleep, exercise, and a healthier and more energising diet. 
This can often be complicated when we're busy – planning, shopping for and preparing meals can be time-consuming. Fallback meals like takeouts and big bowls of pasta are convenient, but perhaps not what your body wants and needs. 
With busy schedules, nutrition can sometimes come second to everything else. Our summer detox plan is about giving you back time in the week to focus on the important things – whether that's spending time with loved ones, going on holiday or penning your next novel, nutrition is sorted by us. Designed by nutritionists, our summer detox plan is intended to get you summer ready, whatever that means to you – powered by plants. 
Why consider a summer detox?
A summer detox is not about starving or going on a diet – it's about being mindful of what goes into your body so you can feel your best self. You might have a holiday or big event coming up. You may be looking to reset your way of thinking about food and becoming more intentional about your daily eating habits. It may be that you're looking to cut back on meat, alcohol or refined sugar. Whatever your reasons, eating nutritionally balanced meals can also eliminate dietary causes of poor sleep, bad skin or bloating, pointing towards allergies, intolerances or deficiencies. Eating well can lead to better bodily confidence, clearer skin and give you the energy boost you need to work hard and play hard this summer. Many of our detoxers have also reported a glowing complexion and improved energy levels. 
Here's how it works
First, you choose your duration. You can do a summer detox plan for one week, two weeks, three weeks and four weeks. Then you choose one of three levels – 1,000, 1,250, or 1500 calories – depending on your own needs and lifestyle. Pricing is estimated at £150 per week. After choosing your duration and level,  you leave the planning to us. We will deliver the nutrition to your door. 
All daily meals are accounted for, including a variety of delicious and nourishing cold-pressed juices, raw smoothies, high-protein soups, protein bars, and pre-prepared nutritionally balanced meals. You can also add in immunity-boosting shots if required for your lifestyle. 
Everything you need is measured and handpicked, specifically tailored to your health goals. You just follow your personalised health plan, which outlines the times to consume each food throughout the day, modifying when needed to suit your schedule.
Go healthy, not hungry
We know eating healthy is better for us, but it's often confused with being hungry. The objective of our summer detox is not for you to be hungry – it's for you to be healthy. It's about rethinking what and how we eat. 
Our team of chefs and nutritionists have devised a detox plan that includes both cold-pressed juices and high protein whole-food meals and snacks to keep you full for longer. The same applies if weight loss is your personal goal. Our emphasis is on healthy, sustainable weight loss where you still get to enjoy good food, and reap longer term benefits than you would with a crash diet. 
Take back control
So many things in life are out of our control: lockdowns, illness, the weather. At PRESS, we've cut back some of the noise to make healthy eating decisions easier. A personal commitment to eating well that is followed through can feel empowering, and rethinking bad eating habits goes a long way to ensuring you feel and look your best all summer long, so you can achieve everything you intend to do. 
Relearn intuitive eating
Sometimes we eat poorly because we aren't consuming adequate nutrients and might be missing out on some important vitamins and minerals. You might feel like you've eaten a lot but still the nagging hunger and cravings persist. Our plan is nutritionally balanced to help you stay full while meeting your daily needs, in turn helping you reconnect with your body's intuition, so you can pay better attention to your hunger cues, and make the right decisions for you. 
Our
summer detox
is here to help you get back on track, make the most of the long warm days and summer activities, and give you the energy you need to live your best life.