PRESS Wellness Council: Meet Dr Jane Leonard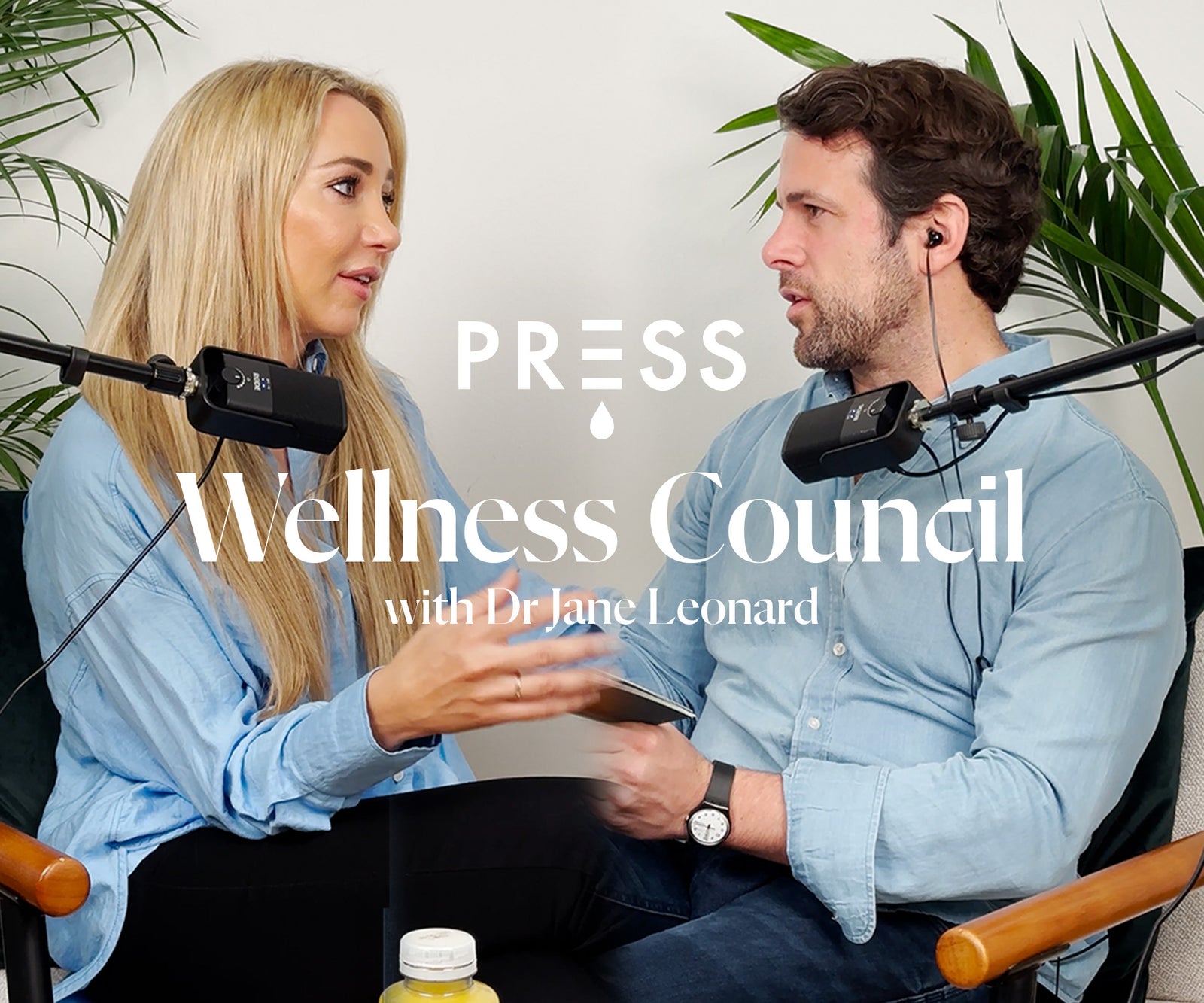 First up to join our new Wellness Council is Dr Jane Leonard. With over a decade of experience within the health & wellness industry, Dr. Jane is GP, cosmetic doctor, resident doctor on Channel 4's flagship show Embarrassing Bodies, and most recently host on her latest hit podcast, The Confidence Clinic. 
We're so excited for Dr Jane to join our Wellness Council, providing science-backed knowledge and tips to help improve your health and wellness, in all areas of your life. 
We asked Dr Jane some all important quick-fire questions:
What's your morning routine?
I usually wake up at 6am/6.30am, take my probiotics and drink some water before heading out to the gym, where my gym routine varies between weights or a conditioning session. My gym session is always followed by a black coffee and breakfast. Strictly no phone time, especially social media, until all of that is completed! Then I go to catch up on all emails and prepare to start clinic for the day.
What's a habit you'd like to start?
Regular ice baths! 
A health myth you'd love to bust?
Anything fad diet related! We should be looking to add nutrition to our diet not restricting it. Weight loss can be difficult but its about lifestyle change rather than short quick fixes that might drop the weight in the short term but actually can do more harm than good!
Your top healthy tip for anyone?
Optimise protein in your diet. At least 2 litres per day of water for everyone and take a Vitamin D supplement (we need it living in the UK)!
A recent wellness brand you've tried?
I love symprove pro-biotic and fitness clothing brand Eyoactive - sustainable activewear.
Read more about our brand new Wellness Council Experts here.