travel
Hazlitt's: One Of London's Best Kept Secrets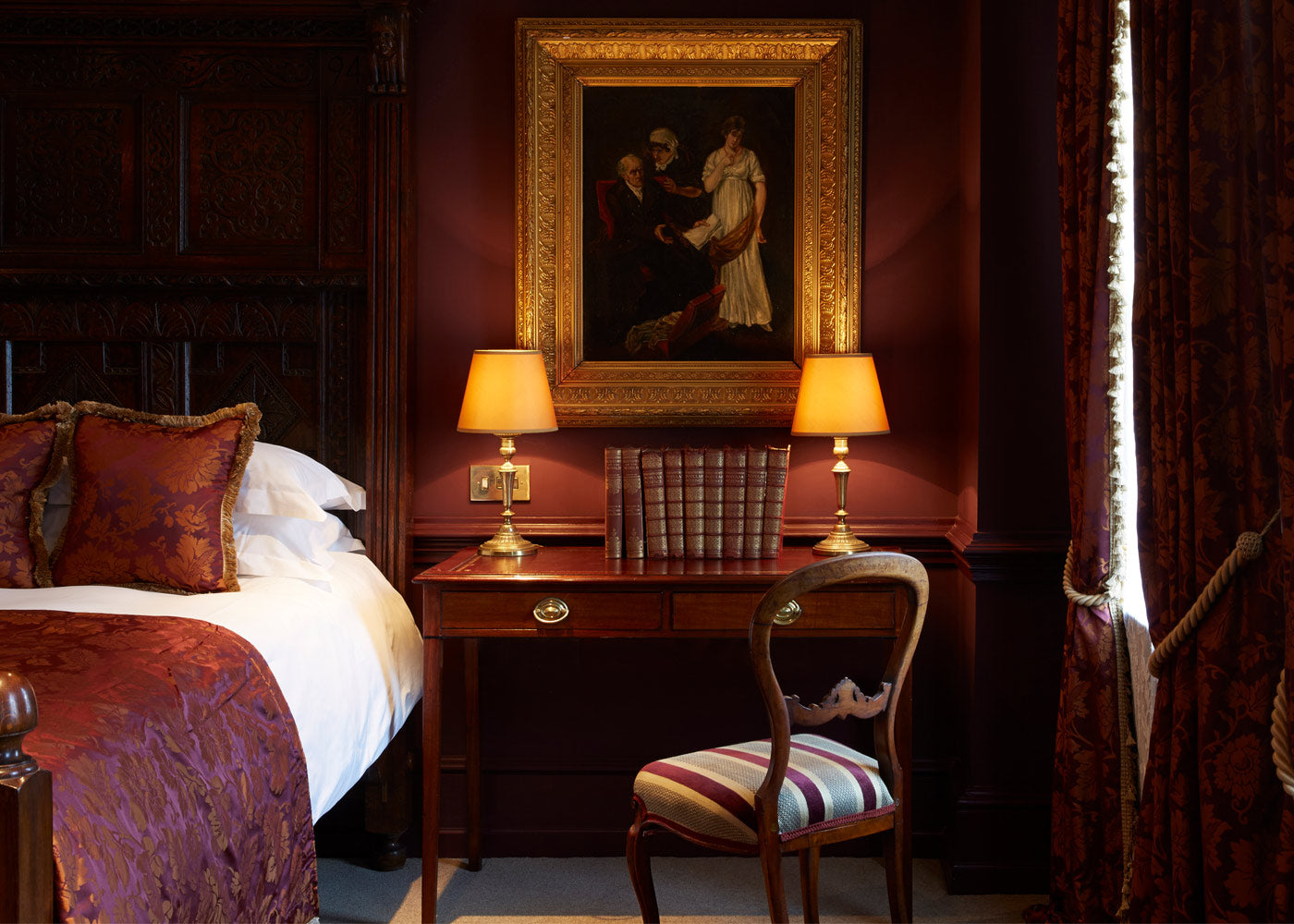 Despite it's central location in the heart of Soho, Hazlitt's success is based solely on word-of-mouth recommendations. With just a buzzer on the door, it's low key entrance isn't somewhere you'd expect to be crawling with celebrity guests, but it is... 
Hazlitt's is arguably the most understated hotel in London, and that's exactly what makes it so charming. This year is the 30th anniversary of the hotel, though the building itself is 300 years old. Referring to themselves as 'two old gits', Hazlitt's co-founders Peter and Douglas bought the property to save it from being knocked down and turned into flats."Think of us as just a pair of old buffoons who had a good idea." They turned the 3 Georgian houses, where 18th-century William Hazlitt lived, into what it is today. 
"It's called Hazlitt's because it was the home of the essayist. All the bedrooms are named after his chums or women he shagged there." Bill Bryson, Notes From a Small Island
It is like staying at a potty English uncle's when he is not at home. 
- Anthony Bourdain, Author/Chef
Hazlitt's is one of 3 hotels of its kind. There's also Rookery in Clerkenwell and Batty Langley's (Batties) in Spitalfields, each as wonderful as Hazlitt's and each housing around 30 rooms each. 
"The Rookery hotel has more character in its bathrooms than some hotels have in their entirety; its charms include artful Georgian styling and a location in restaurant-rich EC2." Mr and Mrs Smith
"Down a narrow lane, near Smithfield market, nestles London's best-kept secret." Evening Standard
So what makes these hotels so enchanting? 
The hotels are full of surprises! Whilst you might walk around thinking it's similar to your mad-aunt's house, there are little quirks that you wouldn't expect, which make is so special. Hidden bathrooms hidden behind a bookcase - the attention to detail everywhere makes this hotel what it is and interior designer Jill Mellor has been there for 26 years! 
Did you know that Georgian's didn't have bathrooms? Hazlitt's do, of course (but we'll come back to that). "There is a romantic vision of the Georgian upper classes as being dressed in silks and living in decadent luxury. The reality is somewhat different. Firstly, they stank; everybody stank. There were no bathrooms: very few houses had running water. The streets were strewn with rubbish and the excrement of animals. Clothes, to get them clean and rid of lice, were washed in urine. Chamber pots were often emptied out of windows, and human excrement collected by the 'night men'."
Hazlitt's bathrooms are extraordinary. They have restored vintage fittings with either free standing roll top baths or 'theatre' showers, as they call them. You've never seen a bath like in the 'Duke of Monmouth' room; the handles are little gold lizards and the spout is a magnificent black eagle. There's also an intricate gold handle that opens and closes the wooden shutters to keep light out - it's all in the detail. 
Although the house has been restored in the last 300 years, the character still remains. The wonky floorboards were taken out and put back in exactly the same place. It really is a slice of old England in the middle of Soho.   
The bedrooms are equally as enthralling and each room has a brilliant story. The renegade Duke of Monmouth, Soho Square's most notorious resident, was beheaded in 1685 for leading a rebellion against the King, his uncle. His suite incorporates a grand and spacious bedroom, an intimate sitting room with a working fireplace, and a garden with a sliding glass roof which allows you to enjoy it even on a typical London summer's day! The sitting room and garden are accessible without passing through the bedroom – ideal for entertaining friends or business associates during your stay. You'll find it hard to resist sharing the vast marble bath, filled with water from the beak of a life-sized eagle.
The room is air-conditioned, has a flat screen television and mini bar, although of course these are hidden so you have to work out how to find them!
There are no restaurants or bars (but you are in Soho), however, there is room service and breakfast can be ordered to your room. Their bacon sandwich is legendary!
Hazlitt's is popular with creatives and history lovers for it's lavish interiors and it's playful attitude. Snuggle up with a book in the Library (there are 2 bookcases with signed books from the many authors that have spend nights in the hotel, including JK Rowling!). Order tea, or something stronger from the honesty bar in the Wardrobe or spend the day revelling in your roll top bath, or create your own poetic license. 
The staff are lovely! It's just one big family home and it really does feel like it. Most of the team have worked there for over 20 years and you know they love it. 
From single rooms to 2-storied suites, prices range from £189 to £829. 
To book your stay at this irresistible gem, click here and enter the code PRESS to get 10% off (code valid until 30th November 2018 but you can book to stay anytime in advance). 
A little note from the reception team... if there is a room available to upgrade you to, they will always do it!