fitness
Get Wedding ready with a detox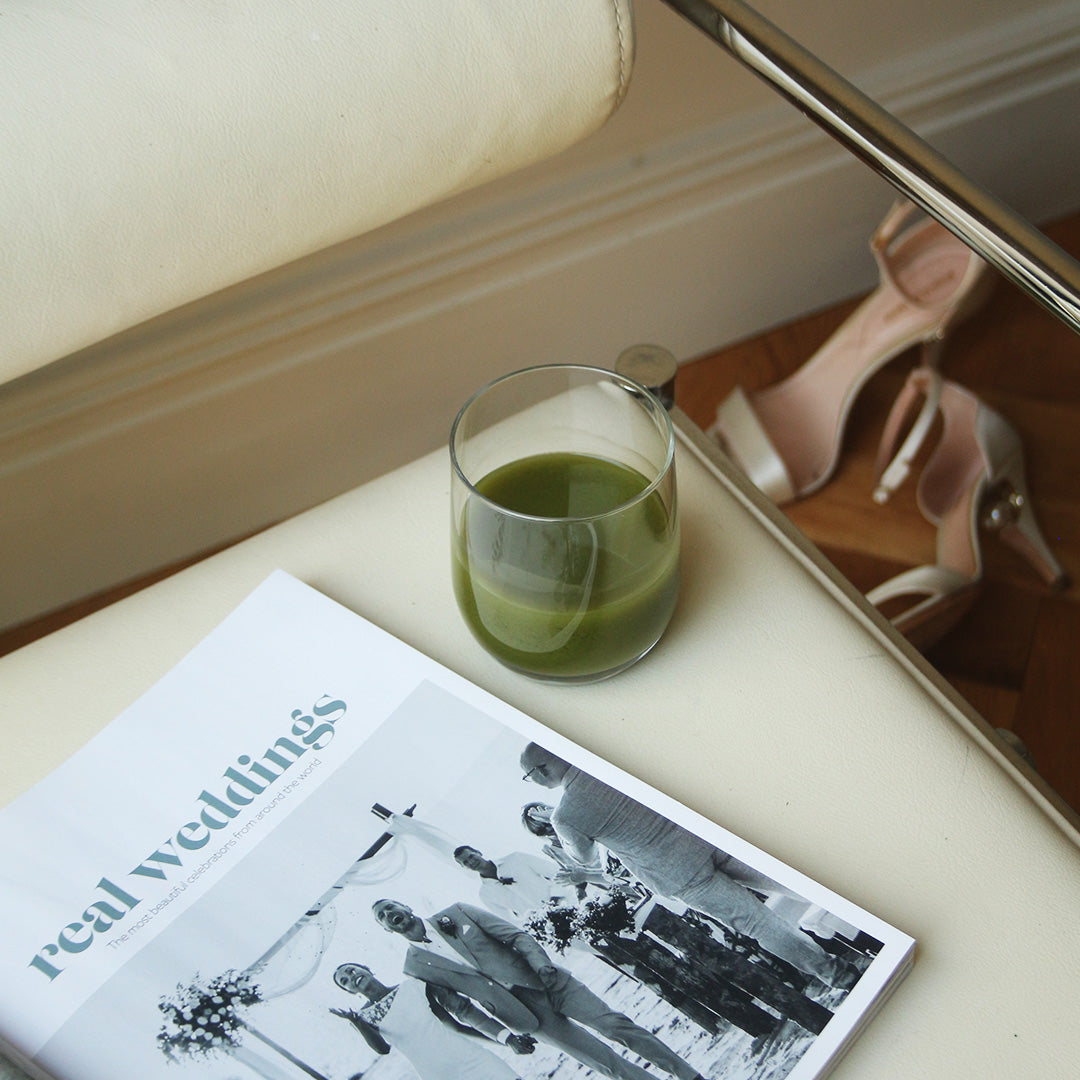 Whether you're a bride or a wedding guest, a summer wedding is the time to look and feel your best. 
Say  hello to glowing skin, glossy hair and tonnes of energy for dancing, with our summer wedding detox tips. 
First, choose your detox length
Detoxes can be anything from seven days to 12 weeks, but even a one day detox can do your mind and body a world of good. 
If you're looking to get in shape and like the idea of having delicious meals planned out for you, then a week-long summer wedding detox, or even 10 days will work well. It'll leave you feeling refreshed, save you money and give you the shiny hair and glowing skin you need. 
If you want a quick healthy top-up, a short energy boost or are a newbie to detoxing, a one- or three-day fast will do the trick. 
Hydrate
Drinking over two litres of water every day will help you flush out toxins, keep your skin hydrated and help you avoid junk food cravings. It's also a great way to stop you reaching for the caffeine, sugary drinks and alcohol. 
Heap on the veggies
Fruit and veggies are full of water, nutrients and low calorie fibre, which will keep you feeling full as well as provide the nutrition you need to stay healthy and energetic. 
Aim for five to 10 different types of fruits and veg during your summer wedding detox. 
Avoid caffeine and alcohol 
Caffeine gives your body increased energy, but can also lead to peaks and troughs when your body begins to crave it again. This can leave you reaching for salty or sugary foods. It's also a diuretic, which means it reduces the water available to your kidneys and other vital organs. 
Both caffeine and alcohol can have an effect on all of the good work you've been doing when hydrating your body with lots of water, and can leave you feeling puffy, tired and generally worn down. 
Top tip - if you're missing your caffeine hit in the morning it's a great idea to start the day with warm water with some lemon juice. This will kick-start your metabolism for the day, and help you to begin your day feeling fully refreshed. 
Reduce your meat and dairy consumption 
Meat and dairy tend to be difficult for our bodies to digest, and a detox is the perfect opportunity to cut them out. You're likely to feel more energy, improve your sleep quality and duration, and see an improvement to your skin.
Don't skip meals 
If part of the reason for detoxing is to lose weight it can be tempting to skip a meal or two. But eating regular meals allows you to keep your energy levels consistent, and keeps you full which helps you avoid sugary, fatty or salty foods. 
Add in some light workouts 
Light workouts like yoga, walking and gentle cycling can be a great addition to a summer wedding detox. You'll enhance the weight loss effects of the detox, give yourself an energy boost and feel good after the rush of endorphins. 
Want to try a summer wedding detox without the hassle? Our brand new summer detox plans are packed full of delicious smoothies, soups, juices, meals and snacks, delivered straight to your door. We'll save you time and money, while getting you ready for a summer of fun weddings, trips and friends.