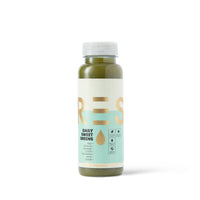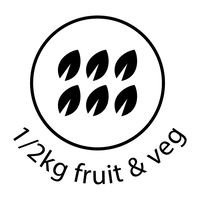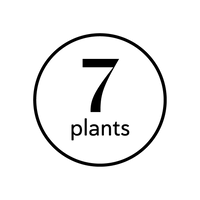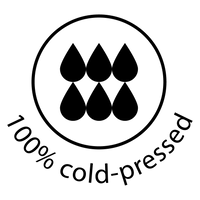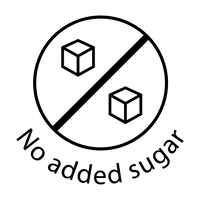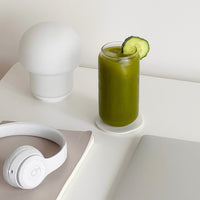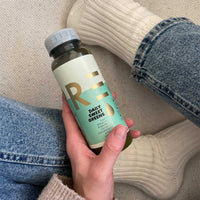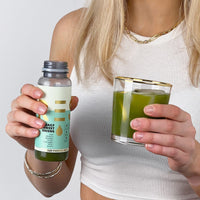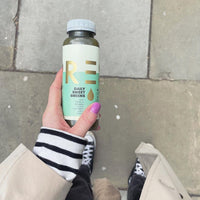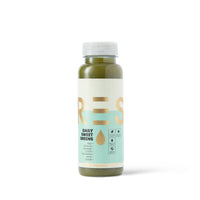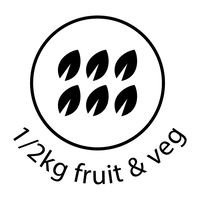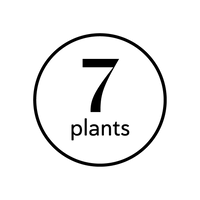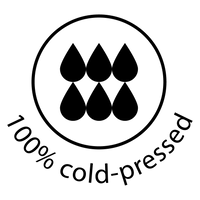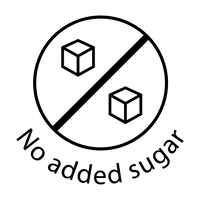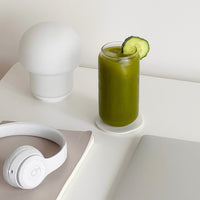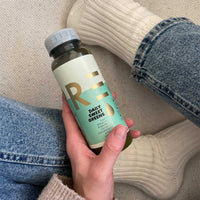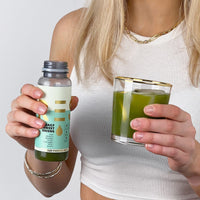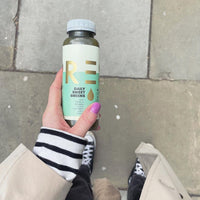 Daily Sweet Greens 250ml
Balancing both sweet apple and leafy green veg, it's the perfect choice for first time cold pressed green juice drinkers.
Ultimate Greens: With a hint of apple, this is the slightly sweeter counterpart to our leanest green juice.
Packed with: beta-carotene leafy greens, proven to support eye health and skin health, as well as boosting immunity.
Perfect for beating those mid-morning hunger cravings with this sweet green juice. 

The Power of Greens
With over 60% of green vegetables, this is the most convenient way to get your daily greens hit.
100% Plastic is Offset
We are proud to partner with our friends at CleanHub to help undo the damage to our Oceans ecosystems. We use 100% recycled and recyclable plastic, lowering our carbon footprint by 55%.
Tasting Notes
The perfect blend of fruit and vegetables; it's refreshing, slightly sweet and balanced with a zesty hint of lemon.
Cold-Pressed
Never blended or heated, cold-pressing delivers maximum nutritional value with zero compromise to taste.
Ingredients.
PRESS endeavour to source the highest quality natural ingredients to create delicious, nutrient-rich cold pressed juices.

Kale
A nutrient-dense leafy green, kale provides vitamins and minerals that are essential for overall health and well-being.

Spinach
Packed with iron, vitamins, and minerals, spinach is a nutrient-dense green that supports overall health.

Apple
Rich nutritional content, including fibre, antioxidants and vitamins, which contribute to improved digestive health, heart health, weight management, and overall well-being.

Celery
Low in calories and high in water content, celery helps with hydration and contains anti-inflammatory properties.

Romaine
A leafy green rich in vitamins and fibre, contributing to a healthy diet.

Cucumber
This hydrating vegetable also offers skin benefits, thanks to silica, which may enhance skin elasticity and health.

Lemon
Beyond its vitamin C content, lemons can aid digestion and add a refreshing taste to your meals and beverages.
Nutritional Information

Ingredients

Allergens

Delivery

Our delicious cold-pressed juices and cleanses are delivered directly to your home or office Monday - Sunday in specialised chilled packaging.

Standard Shipping is FREE over £45, otherwise £5.95.

Morning Delivery (pre 1pm guaranteed) - £7.95.

Storage Info

All your items will arrive in a chilled box, please refrigerate all products on arrival. All drinks will have a minimum of 7 days of shelf life when they reach you. Our soups will have a minimum of 5 days.

Once opened, keep refrigerated and consume within 2 days. Always refer to the expiration date of each product.

More Questions? Our friendly customer service team is always here to help