About Us
PRESS Healthfoods are dedicated to 100% plant-based quality nutrition to help
people live happier, more balanced lives.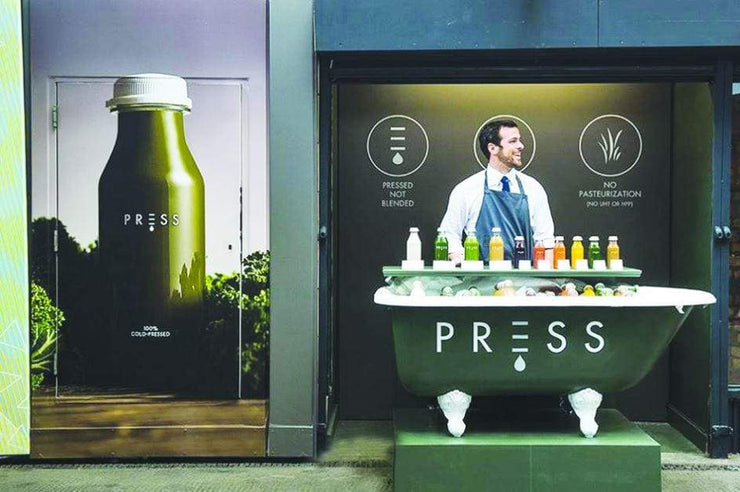 It all started with the tub...
Founded in 2014 in a bathtub in Old Street station, today we are proud to be an online delivery service and working with over 700 independent stockists all over the UK.
It's been quite a journey! 🛁
THE BEGINNING...
Whilst living in LA and NYC respectively, PRESS co-founders Georgie and Ed developed a love for cold-pressed juice as a healthy part of their diets. They brought the concept back to London and sold their first juices out of a bathtub in Old Street tube station. Their mission? To become the biggest health food brand globally.

This year, PRESS will continue to deliver positive, tangible change to more people's lives everyday.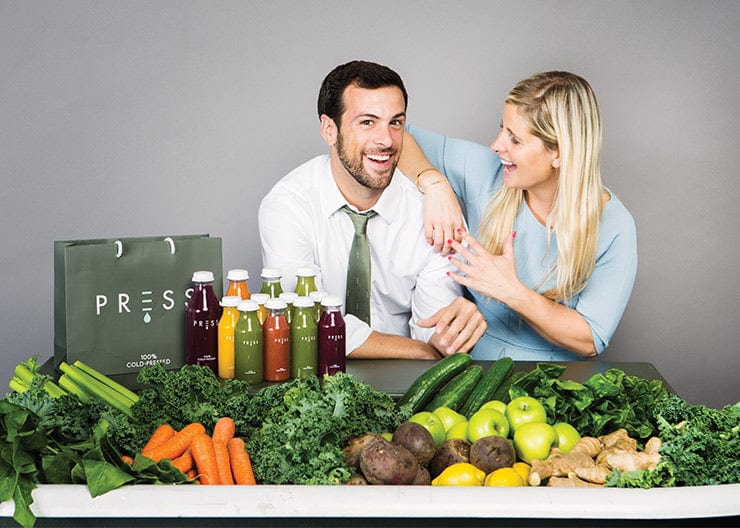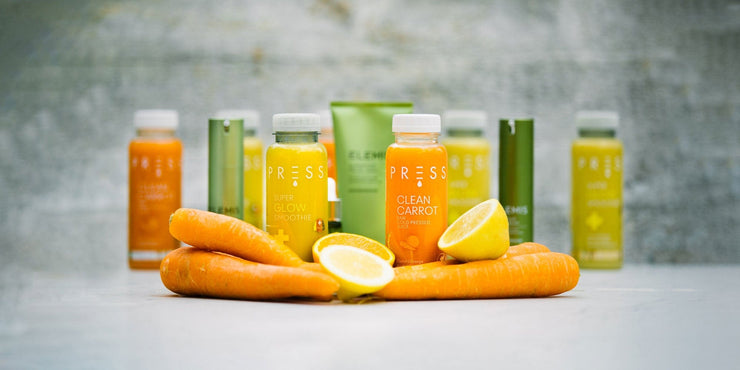 ONLY TOP QUALITY INGREDIENTS FOR PRESS
We source the highest quality fruit and veg from G.A.P. Global certified farms, including the "wonky" ones, to ensure we deliver consistent, quality products that are safe, ethically sourced and set the standard for environmentally conscious farming practices.
THE BEST COLD-PRESSED MANUFACTURING PLANT IN THE WORLD
By using cold pressure (HPP) we make our raw product safe and alive with enzymes and nutrients. We never heat treat or pasteurise. We never add preservatives, sugar or nasties.

♥ We take the whole, fresh fruit
♥ Press it, filter it, mix it and bottle it
♥ All under one roof in under two hours

NOW THAT'S FRESH!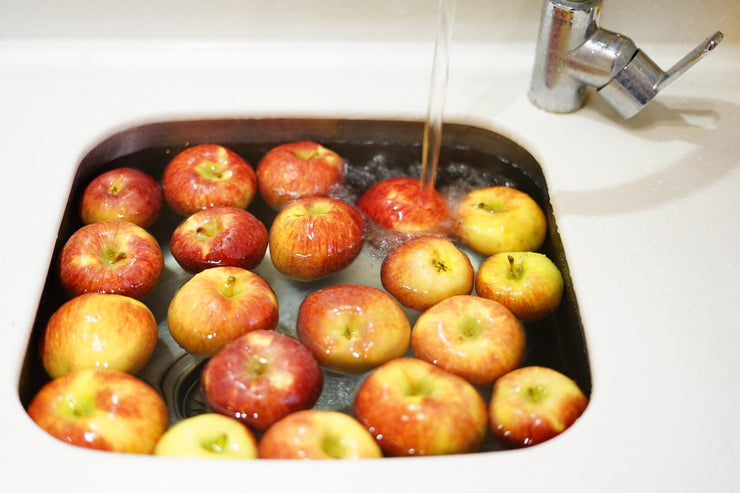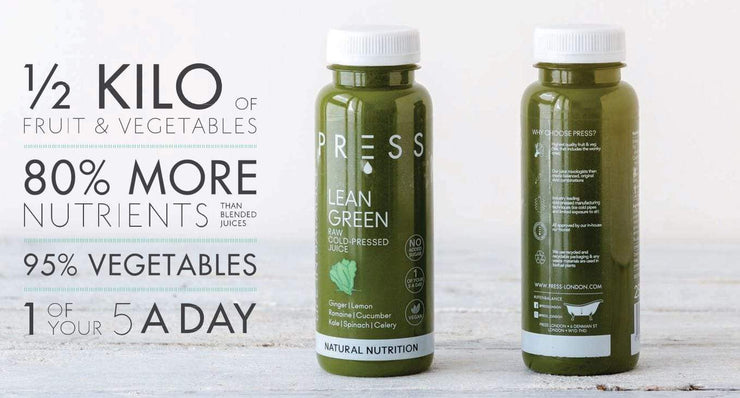 COLD-PRESSED VS CENTRIFUGAL
Why cold-pressed? Research has proven that vitamin content diminishes over time in normal juice compared to cold-pressed juice. Whether it's a pure veggie hit in the morning, a ginger shot in the afternoon to boost energy or a berry smoothie on the go, we are the healthy companion to your day.
#LIFEINBALANCE
Our products help people live happier, more balanced lives.
#MAKINGVEGANSEXY
Just because it's healthy, doesn't mean it can't be tasty! 100% vegan and 100% instagrammable.
#FEELGOOD
Our juice cleanses, diet plans, soup diets and detox programmes help you feel, look and perform better.