nutrition
When The Cravings Hit You Can Have Your Burger And Eat It…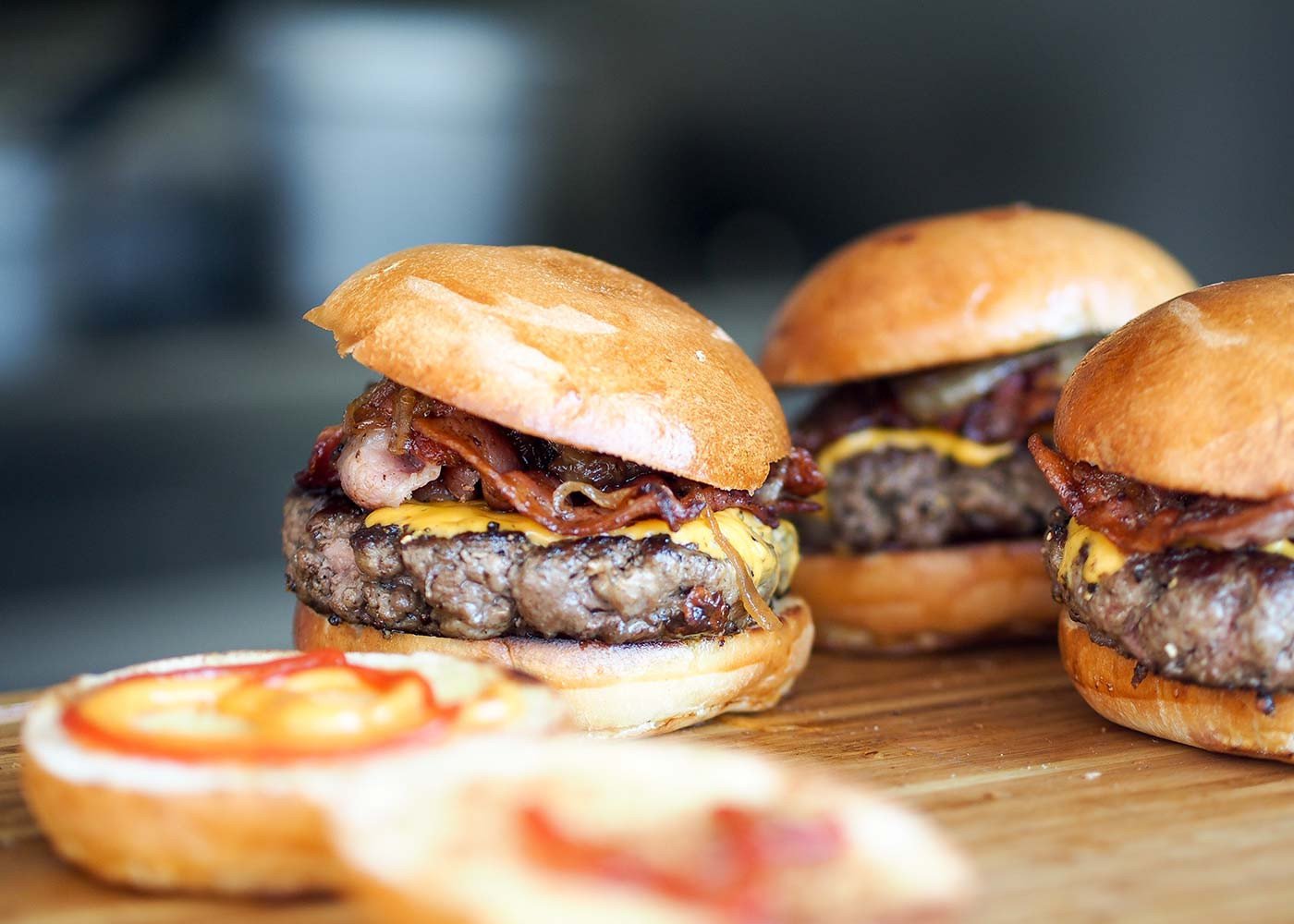 When you think emotionally over rationally, there's still a better choice: Nutritionist approved fast foods!
It won't be news to your ears when I tell you that junk food isn't exactly good for you. Despite this, McDonalds and Burger King are constantly expanding and selling more Big Macs and Whoppers than ever.
Therefore, I feel it's a duty to pick apart the menu and give you the chance to choose the healthiest options possible when that burger craving hits...
McDONALDS
HEALTHIEST BURGER: Hamburger
McDonalds really have come up trumps with the quality of their burgers. Patties are now made with 100% pure beef, with no additives, fillers, binders, preservatives or flavour enhancers.
This burger is only 250 calories, which is extremely low as burgers go. There's also the added benefit of the healthy toppings, which include onions and pickles. If you're watching your waistline, the hamburger really does top the charts!
HEALTHIEST SIDES: Carrot Sticks
When it comes to eating healthily, it's a no brainer that fresh carrots sticks beat French fries any day. Providing you with one of your 5-a-day, plenty of fibre, and beta-carotene for eye health and immunity, this low-calorie option is undoubtedly at the top of the list.
HEALTHIEST BREAKFASTS:
1. Oats so simple
Made with wholegrain rolled oats and 100% organic milk, this super healthy breakfast will provide you with 9.6g of protein and is jam-packed full of fibre making it the perfect breakfast to balance blood sugar.
2. Bacon Roll
Lets face it, if you've chosen to go to McDonalds then oats may not be the first thing that springs to mind. The next best option would be the bacon roll. This choice contains the fewest additional 'not-so-healthy' ingredients. You can also give your roll a health boost by switching the ketchup with a few slices of your own avocado.
HEALTHIEST DESSERT:
1. Apple Pie
With only 250 calories, 11g of sugar and 1.4g of fibre per serving, this dessert certainly outranks the other choices by far.You also receive vitamins, minerals, antioxidants and all the health benefits which come with apples.
2. Apple And Grape fruit bag
This bag of fresh fruit will give you the sweetness you may crave whilst providing you with one of your 5-a-day!
HEALTHIEST SALAD: Grilled Chicken Salad
Without the dressing, this salad only contains 133 calories. It also provides good 20g of good quality protein and only 4g carbs per portion!
It's best to dress this salad with your own olive oil and lemon juice or alternatively you could go for McDonalds balsamic vinegar dressing.
BURGER KING
HEALTHIEST BURGER: King Fish
This is technically a burger and the best thing about Burger King is that you can 'have it your way'. Try swapping the mayonnaise with avocado to give it a creamy but healthy kick. Fish is low in fat and an excellent source of lean protein, which is essential for balancing blood sugar.
HEALTHIEST SIDES: Apple Fries
There's no harm in venturing over to the kids' menu every now and then. These apple fries contain all the fibre and nutritional benefits that come with apples.
HEALTHIEST BREAKFAST: Bacon King Muffin
Egg and bacon are jam-packed with good quality protein. A protein rich breakfast is vital for balancing blood sugar and keeping us fuller for longer. For an even healthier option you can replace the muffin with your own whole grain toast.
HEALTHIEST DESSERT: Apple Pie Stick
With only 3g sugar per stick and 110 calories, as well as the goodness and fibre from the apples, you can certainly be safe with this choice.
HEALTHIEST SALAD: Crispy Chicken Salad
With no white carbs, lots of veg and the leanest of meats, this salad makes the no.1 choice and winner of the bunch choices at Burger King. Just be sure to dress this dish with lemon juice to keep all of its health qualities intact.
Photo Credit: Dan Gold
DISCLAIMER: We endeavour to always credit the correct original source of every image we use. If you think a credit may be incorrect, please contact us at info@press-london.com