nutrition
Ultra-Processed Foods: How to Reduce Your Reliance On Them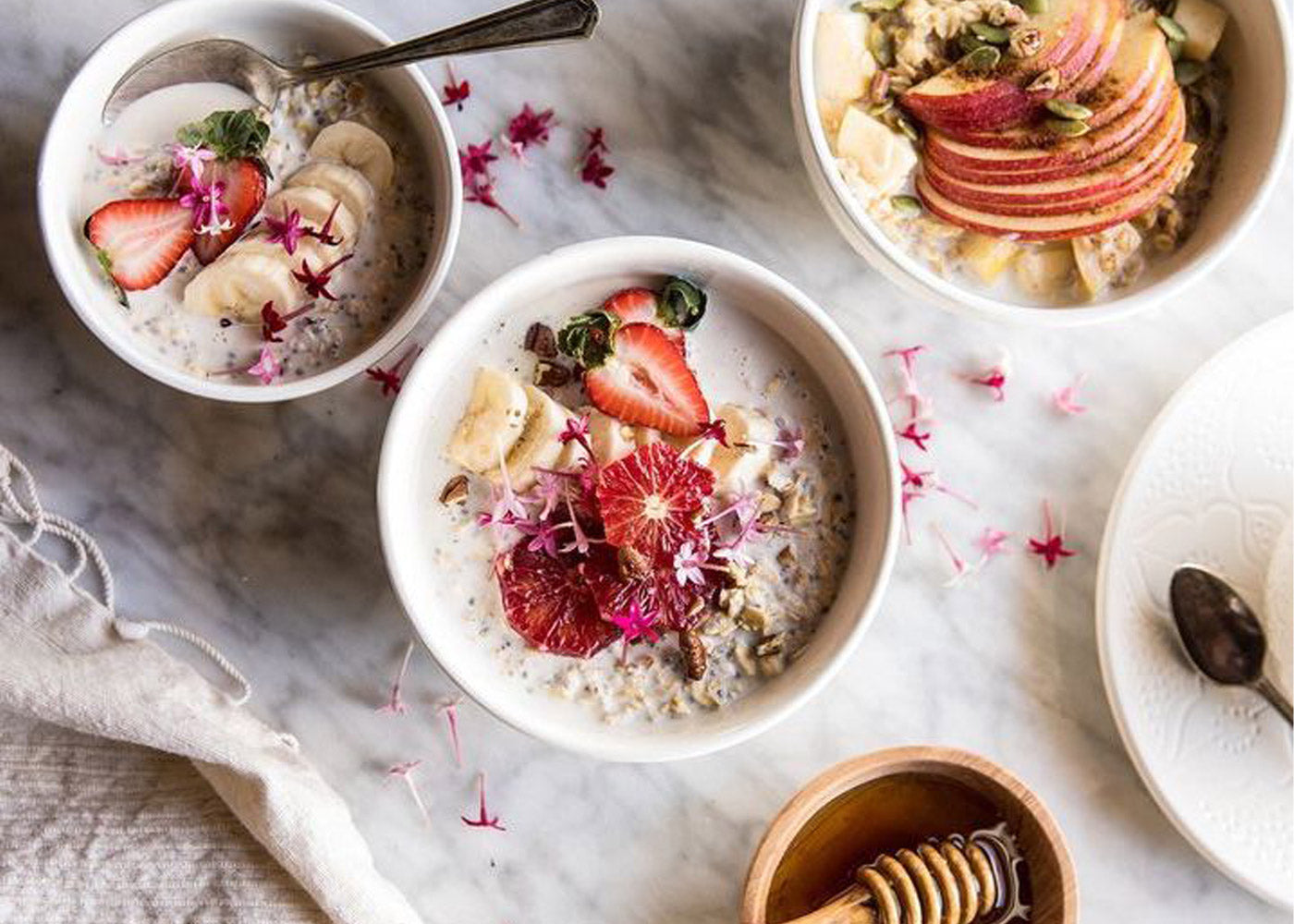 Heavily processed foods have bigger threats than just the effect they have on our waist...
Recent research has found that ultra-processed foods make up a staggering 63% of the average Briton's diet. These foods - white bread, cakes, burgers, chips, processed sausages, pizzas, biscuits and cakes - have been found to increase our risk of obesity, high blood pressure and risk of cancers! That is because these foods are typically higher in refined sugars, saturated fats and lower in good quality nutrients and fibre, which may be one explanation for the hike in mortality risk. 
Are you're wondering why I'm telling you all of this? Well, we know that people are opting for these ultra-processed foods as a way of convenience and lack of time for meal prep. So, in order to show you that eating healthy does not require much of a compromise, here are 5 top tips to help you make healthy eating, simpler, delicious and more accessible.
Stock Your Fridge
Make sure that your freezer is always stocked. Load it with vegetables, fresh fruits and juices. I'll also have you know that frozen vegetables will forever be my saviour. Frozen fruits and vegetables have just as many nutrients as their fresh counterparts but they are also pre-chopped and so saves big time on veggie prep!
Go for simplicity
Sometimes peppers, cucumbers and carrots with hummus or guacamole for a quick snack make a perfect simple dinner. This takes less time than waiting for the oven to heat up a pizza! You can also opt for easy vegan meals like lentil chilli. You can never really go wrong with simplicity. 
Pre-prep your breakfast
Pre-prep your breakfast. Overnight oats are the fastest breakfast to make and perfect for taking on the go. Simply combine oats with milk (any of your choice), cinnamon and berries the night before. Leave them in the fridge and grab them on your way out the door in the morning.
Stock up your snack cupboard at work
Watching people go to the vending machines can sometimes be tempting to tap in for your snack too. Instead of opting for these high-processed bars, stock up your desk with healthier options like natural energy bars or unsalted almonds and peanuts. 
Opt for Natural Options
Switch the flavoured varieties for the more natural options. Flavoured yoghurts, milks, coffees all tend to be higher in sugars. Opt for the more natural varieties and then add a squeeze of honey and cinnamon if you need (maybe not in the coffee!).
By Nutritionist Jenna Hope (ANutri)