eat & drink
Beautiful Brunch Spots For This Mother's Day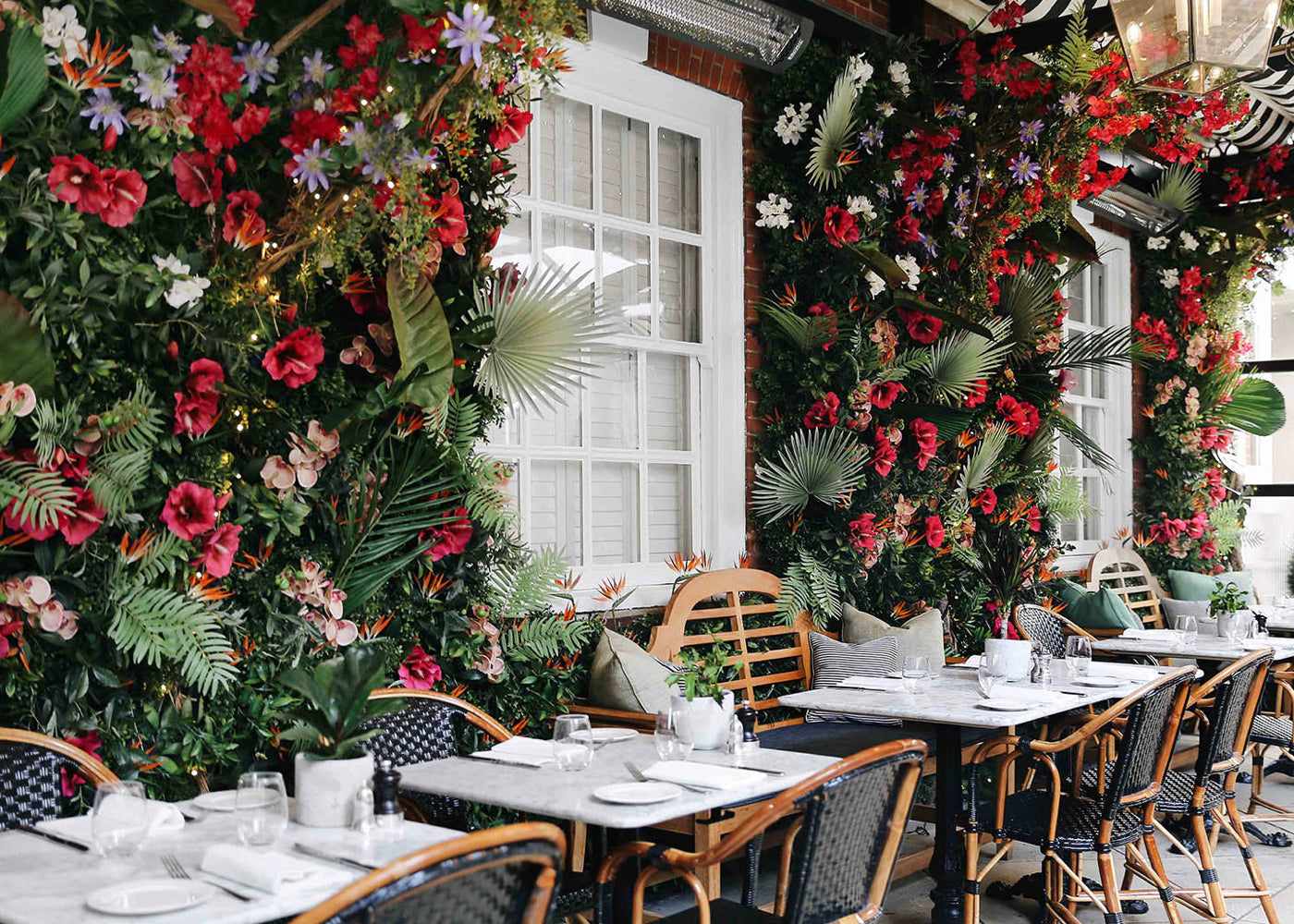 In case you forgot, Mother's Day is just around the corner!
It's only a week until Mother's Day! But when it comes to showing our mums how much they mean, a card and a box of economy chocolates just won't cut it. So, if you're wondering where to bring your mom next Sunday, we've got it covered! Here a list of gorgeous and delicious brunch spots that you should bring your mom this Mother's Day:
Petersham Nurseries
Petersham Nurseries brings nature and elegance to the heart of Covent Garden with an unparalleled lifestyle destination that captures the unique spirit and rare beauty of its original home in Richmond. Decorated with beautiful flowers and art pieces, the Petersham is a culinary oasis in a fast-paced urban environment. Impress your mom with quality ingredients and Italian flavours, which respects the Slow Food philosophy of Good, Clean and Fair at this gorgeous restaurant!
Bob Bob Ricard
Equipped with a 'PRESS FOR CHAMPAGNE' button at every table, Bob Bob Ricard is no doubt a glamorous place to get boozy with your mom! This iconic Soho restaurant serves a luxurious English and Russian menu to its eclectic clientele in London's most grand all-booth dining room. And when you're done with brunch, don't forget bring your mom on a shopping spree along Regent's Street! You can thank me later when she names you as her favourite child 😜 
Dalloway Terrace
The picture-perfect Dalloway Terrace is a gorgeous restaurant to go with your mom. Set in the heart of the historic and vibrant Bloomsbury, London's literary centre, the beautiful indoor-outdoor space is just a two-minute walk from Tottenham Court Road station and the hustle and bustle of Oxford Street and Soho. With its fully retractable roof and lower terrace lined with buxus hedging to give privacy, Dalloway Terrace is London's best kept secret. And if your mom prefers afternoon tea over brunch then their Honey Bee Afternoon Tea, curated by Head Pastry Chef Chris Dodd, is not to be missed!
Lyle's
Despite the quality of the food and its Michelin star, the atmosphere is chilled, friendly, not at all snobby and the staff are incredibly nice! Located just across Boxpark Shoreditch, Lyle's serves a set menu of modern British food for a modern cost and because the kitchen is open and situated at the back of the restaurant, you'll be periodically wafting smells of browned butter and toasted buckwheat into the dining room. *YUM* If your mom loves a good ol' British meal, Lyle's will most definitely sweep her away!