health
Spruce up our new meals with these cocktails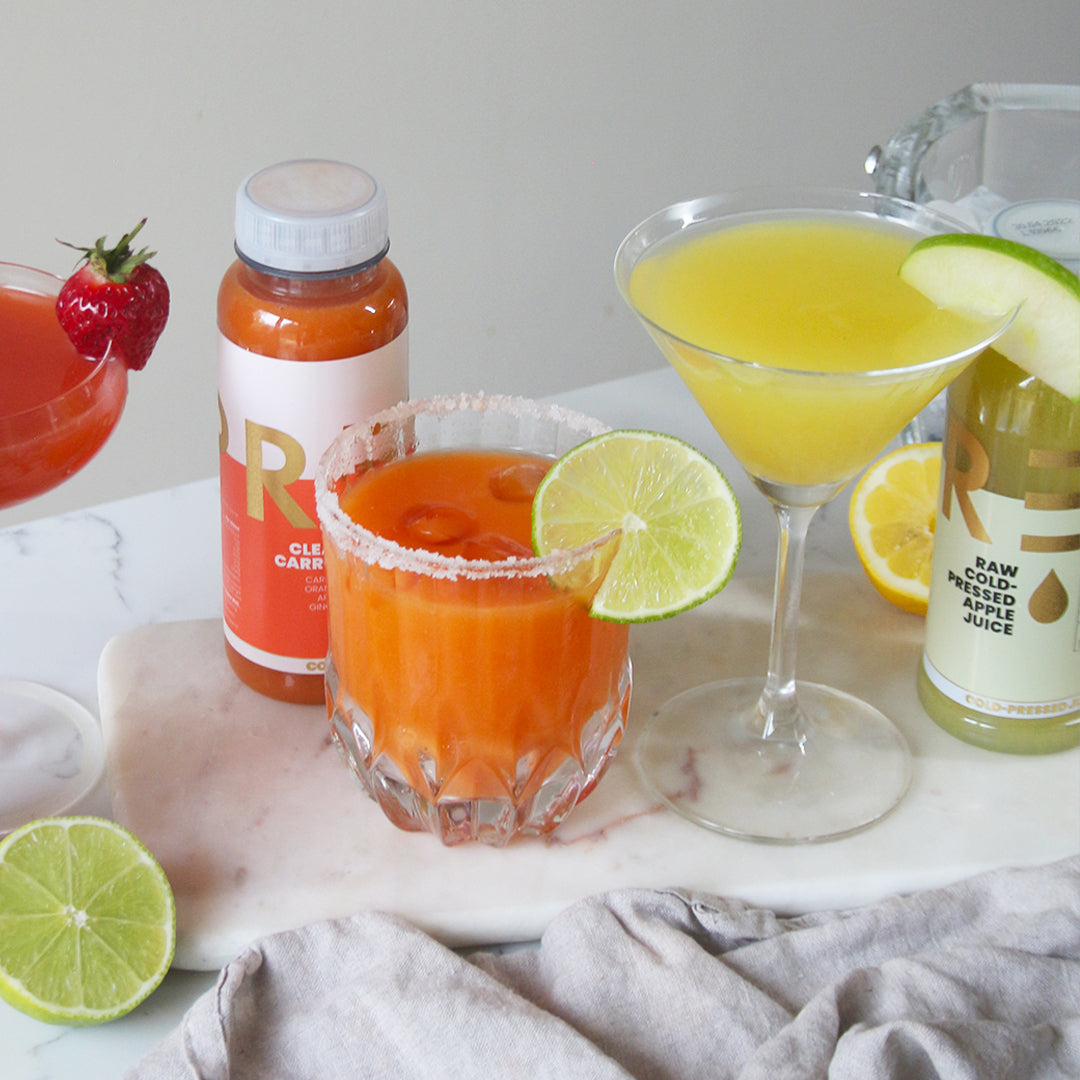 We know about pairing wine with food, but according to mixologists - and our taste buds - some cocktails work beautifully with food, bringing out new flavour combinations and balancing out dishes. If you don't drink, you can still enjoy mocktail versions of these by omitting alcohol, or replacing it with an non-alcoholic distilled spirit. 
What is Mixology?
Mixology is a playful art - in many ways it is a kind of potion-making. Different ingredients come together to concoct something with a particular aroma, look and taste. We can play it safe with classic cocktail and food pairings, or craft new ones, borrowing from longstanding food and drink pairings and the repertoire of ingredients from any given cuisine to make each dining experience unique. Creamy drinks such as yoghurt lassis have long been drunk in India alongside spicy food, to cool the heat. Corn, barley or brown rice tea are consumed with meals in Japan and South Korea - often hot in winter and cold in summer. Meanwhile, spirits can contrast with rich dishes, cutting through the flavours and enhancing your appetite. 
Our new plant-based meals have been eight months in the making. They're delicious, 100% plant-based and incredibly convenient. Whilst they're heating up in the oven, why not whip up a cocktail to go alongside your meal?
Margarita with Chilli Sin Carne
Let's begin with a classic crowd-pleaser that's easy to make: the margarita. This Mexican cocktail is based on tequila, which is made from the blue agave plant. Lime juice and agave syrup make it delightfully sweet and refreshing, and you can adjust ingredients to your own taste. On a hot day, blend with ice for a frozen margarita, or margarita frappé - a sorbet-like treat for drinkers and non-drinkers alike. Don't forget to garnish with salt on the rim of the glass, and a slice of lime. 
The margarita's natural companion is our smoky and hearty Chilli Sin Carne - inspired by Mexican cuisine. This one stars wholesome beans, which are slow-cooked to enhance their flavour, and are naturally high in protein. This cocktail-meal pairing transports you to a lively Mexican cantina in summer, with its vibrant colours, music and vitality. 
Somaek with Korean Gochujang Noodles
Gochujang is having a bit of a moment - for those unfamiliar, it is a spicy fermented Korean chili sauce with a taste unlike any other. In South Korea, it's used as a principle ingredient in many national dishes, including bibimbap, a colourful vegetable and rice bowl in a hot bowl, or dolsot. Research indicates that eating spicy food containing the compound capsaicin can help lower blood sugar levels, is helpful for heart health and supplies antioxidants - perhaps balancing the sugar and alcohol in cocktails. 
Gochujang is the predominant flavour in our Korean Gochujang Noodles, where we've tossed flat rice noodles with plant-based chick'n pieces, broccoli and edamame beans. Pair this lightly spiced dish with Somaek for an authentic Korean culinary experience. 
This is the easiest cocktail recipe imaginable - combine seven parts beer with three parts soju (a distilled wine made from rice, barley or wheat grains). For obvious reasons, this one is sadly not going to work as a mocktail - but iced barley tea (or boricha) will make for a refreshing and healthy alternative. 
If the idea of mixing spirit with beer sounds like too much, but you're keen to try soju, a more delicate drink can be found in Subak Soju - or watermelon soju. To make, scoop out the meat from a seedless watermelon (don't discard the watermelon bowl but pop it in the freezer) and add it to the blender with good quality lemonade and a bottle of soju. Serve in the chilled watermelon bowl. 
Nimbu Pani Mint Julep with Keralan Coconut Curry 
When crafting our Keralan Coconut Curry, we had in mind the fragrant tastes found in this Southern Indian region. Mildly spiced, the aromatic flavours really come through here, and the cauliflower, butternut squash and plant-based chicken add a delicious savouriness. 
While we'd normally love to pair curry with a boozy (or not) mango lassi, this dish really calls for a drink to balance out its creaminess. Nimbu Pani Mint Julep has been touted as a cross between a mojito and a mint julep. The predominant flavour is citrus, when you combine bourbon and lemon juice with seltzer water. A new layer of complexity comes from the addition of Indian black salt - also known as kala namak. Indian black salt is commonly used in India to sweeten sugar cane juice. The first sip is surprising, but this is a unique taste you'll quickly learn to love. 
There are six brand new chef-made meals to choose from - from creamy risottos to lightly spiced curries. Add restaurant-quality meals to your next dinner party, or enjoy a night in with the perfect meal-cocktail combination.