inside scoop
Our Plastic Neutral Pledge: PRESS X CleanHub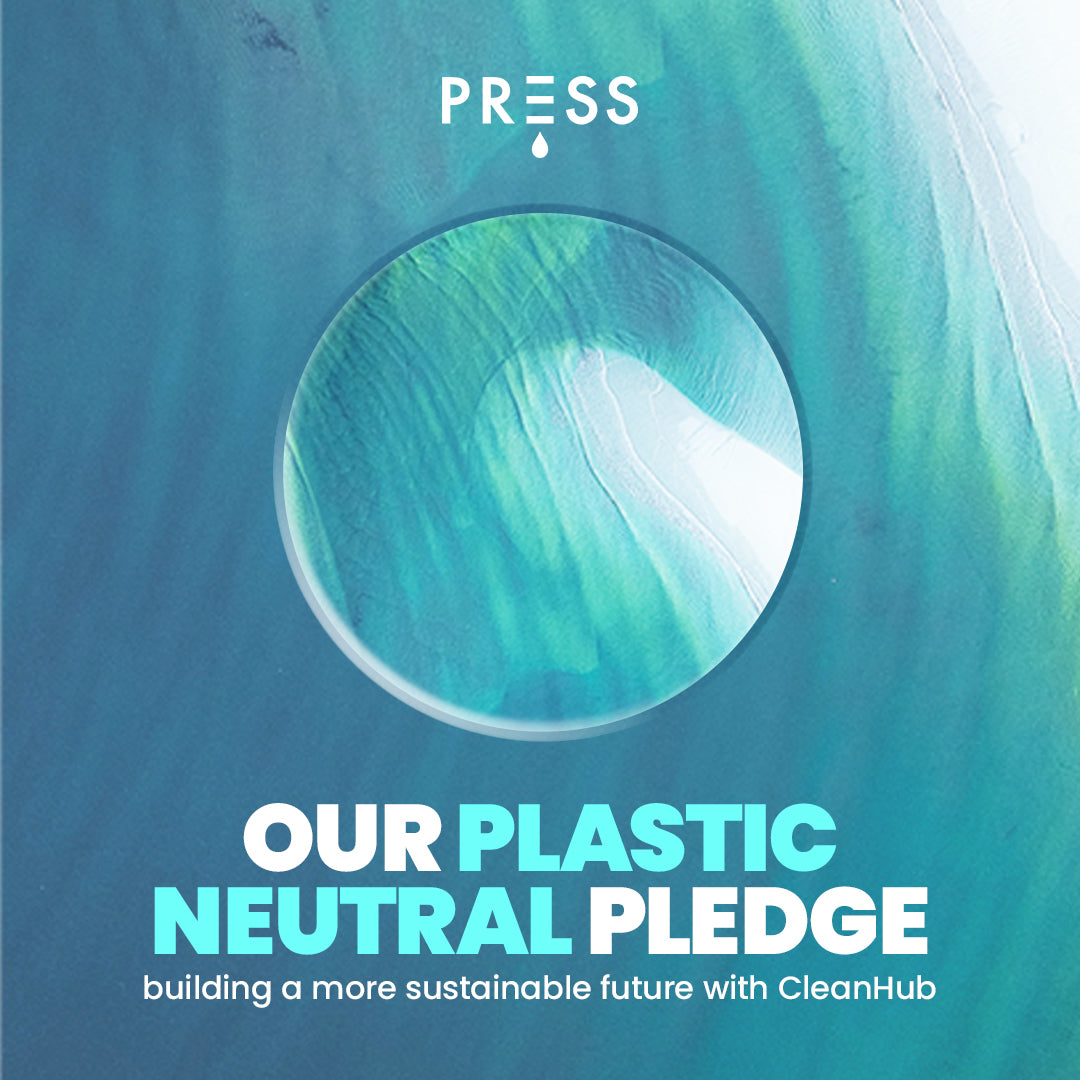 At PRESS, we're dedicated to continually finding bigger and better ways to help build a more sustainable future.
One of our recent initiatives to help achieve a more sustainable future is by partnering with CleanHub - an incredible organisation who are also on a mission to free our planet from plastic pollution. 
CleanHub is helping to build a global platform for waste collection, helping brands and consumers to collect plastic before it reaches the ocean. 
With CleanHub's help, We are pledging to collect 30,000kg of plastic waste before it sinks to the depths of oceans where it can never be recovered. 
What does CleanHub do? 
So how does it actually work? 
For every kilogram of plastic we produce, we commit to taking that exact amount from the environment before it enters the ocean, creating a net balance on our plastic footprint. So that's 30,000kg of plastic waste collection (that's about five times as heavy as an elephant!) before it hits the ocean floor. 
Our Collection Hubs 
CleanHub is building a global network of local collection hubs in high impact locations to facilitate the collection and safe processing of non-recyclable plastic.
Our Collection Partners 
Our collection and recovery efforts are in motion today.
Track here and follow our along with our journey. For more information about our PRESS plastic journey so far, check out our sustainability page.