Our 3 Summer Smoothie Bowls Recipes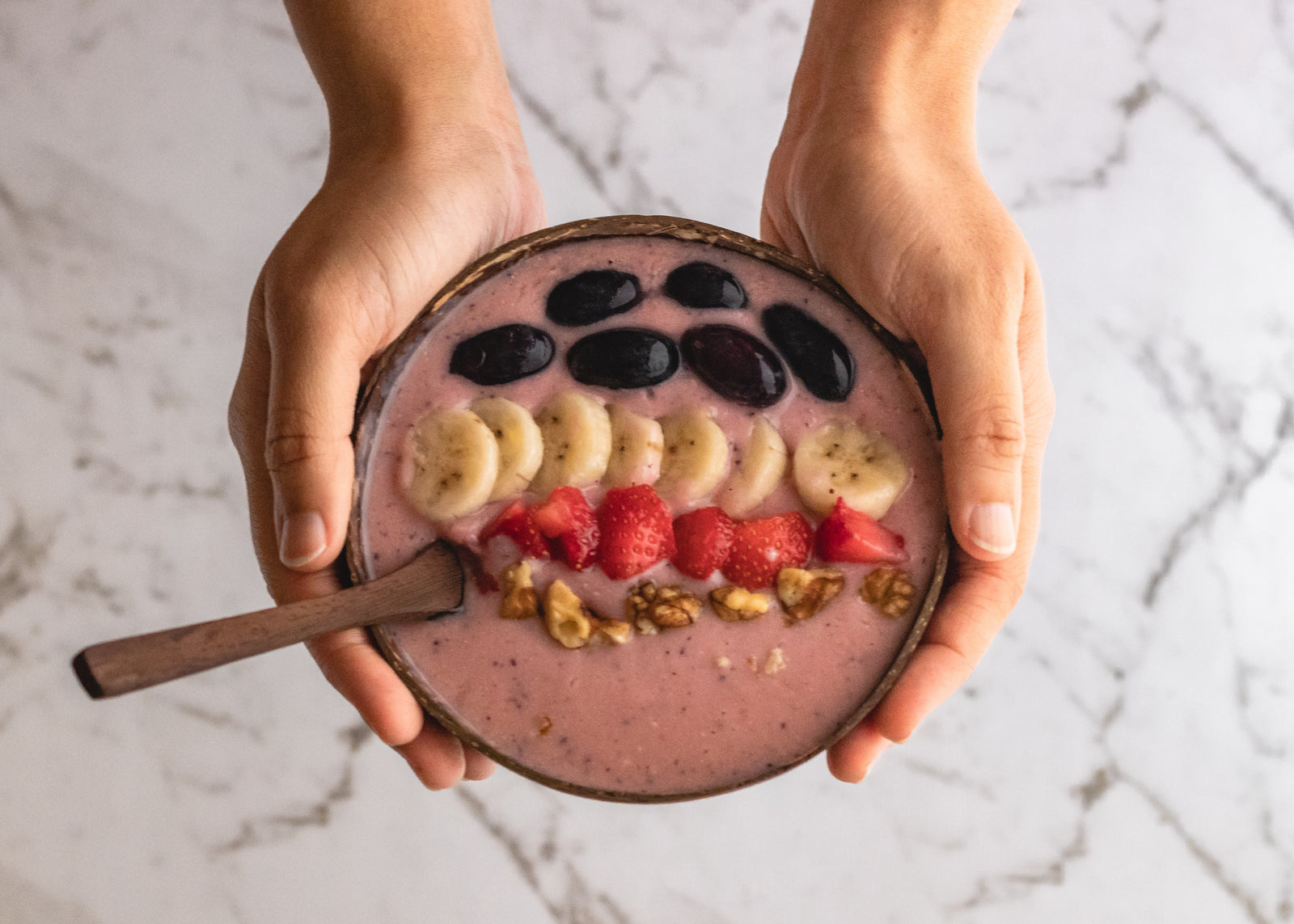 For a breakfast that's healthy, satiating and tastes as good as it looks, you can't go wrong with a smoothie bowl
For a breakfast that's healthy, satiating and tastes as good as it looks, you can't go wrong with a smoothie bowl. With the weather getting a bit warmer again (you can never been to sure in England!) these recipes are perfect for a summers day. They are packed with nutrients and will get you way on your way to achieving your 5-a-day. You can use whatever fruits you have to hand and change the toppings according to your taste. 

Pina Colada Bowl (Serves 2)
Ingredients:
1 serving of PRESS Morning Ritual
350ml Coconut Milk
4 tbsp of granola or muesli
1½ tbsp of chia seeds
2 tbsp coconut yogurt
1 tsp of clear honey, plus extra to serve
120g frozen pineapple
½ frozen banana
Method:
 Place the frozen banana and pineapple in a blender with the coconut milk and whizz until smooth, adding a little more liquid if your blender is struggling.
 Add two tablespoons of muesli, one tablespoon of chia seeds and the honey. Blend again and once smooth, spoon into four breakfast bowls.
 Top with the granola and chia seeds. Serve immediately, with an extra drizzle of honey, if desired.
Tropical Bowl (Serves 2)
Ingredients:
For The Toppings:
2 tbsp of granola or muesli

Assorted fresh fruit, such as bananas, strawberries, mango and blueberries

2 tsp of chia seeds

4 tsp of coconut flakes or desiccated coconut
Method:
Whizz the berries and yogurt in a blender to produce a smoothie consistency.

Pour the mixture into a bowl, leaving space for the toppings, then line up the granola or muesli, fruit, chia seeds and coconut on the top.

Decorate with mint leaves and, if you like extra sweetness, drizzle with a little maple syrup.
Snickers Bowl (Serves 2)
Ingredients:
2 frozen bananas

⅓ cup almond milk

2 tablespoons peanut butter

2 tablespoons cacao powder

2 teaspoons maca powder (optional)

1 tablespoon chia seeds
For topping
½ banana sliced

Chocolate granola

Peanut butter to drizzle

Chia seeds
Method:
Combine bananas, almond milk, peanut butter, cacao powder, maca powder, and chia seeds if using, in a blender. Puree until completely smooth - the mixture should be thick. Add a touch more liquid if necessary to get it to blend completely smooth.

Transfer to a bowl and add toppings as desired. Enjoy!