recipes
Low Calorie Cocktail Recipes For New Year's Eve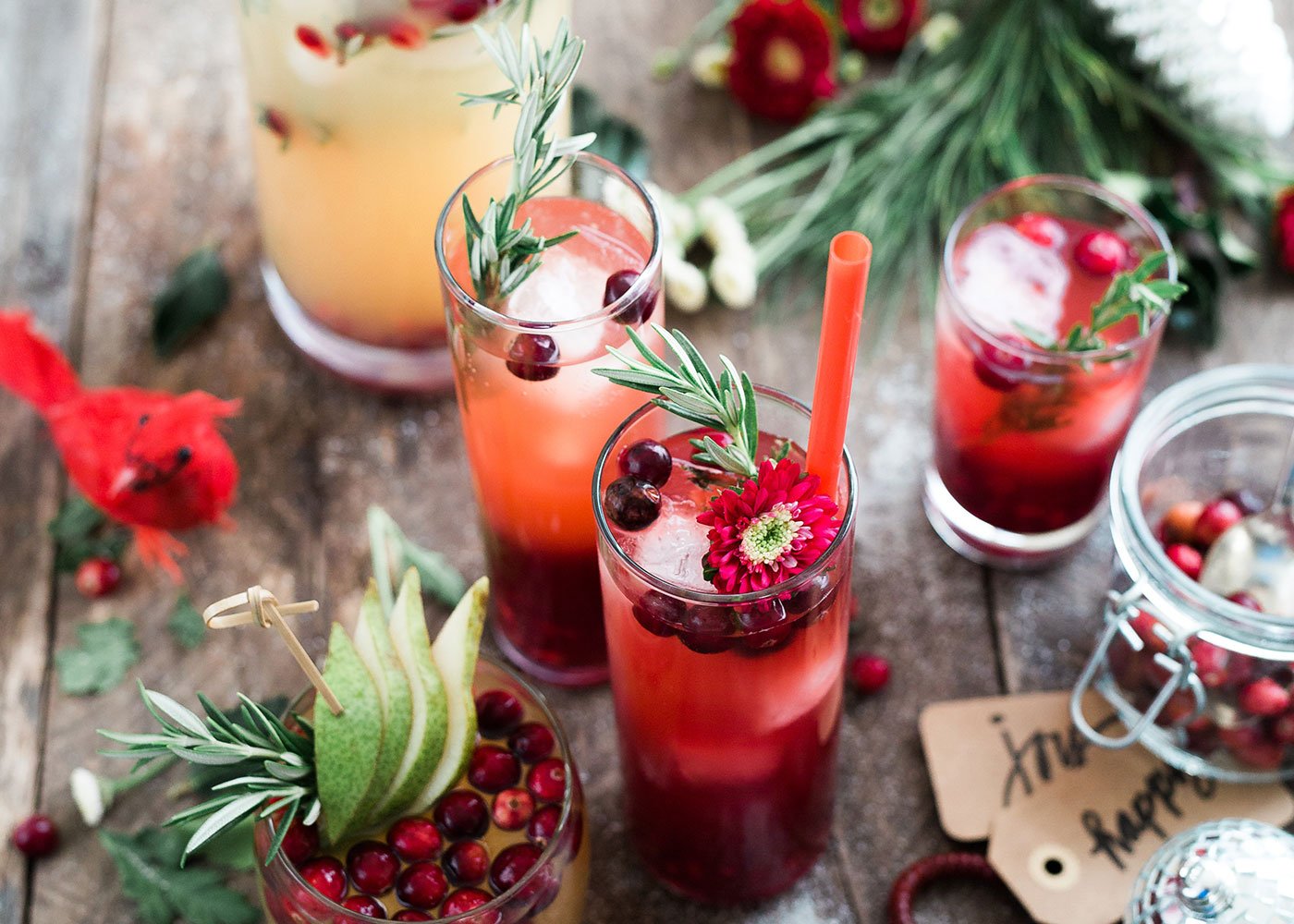 Watching your waist-line over the festive period? Have your cake and eat it (or drink it) with these low calorie cocktail recipes!
Who doesn't like a cocktail or two come the party season? Put simply, cocktails are delicious, it's just unfortunate that they aren't so friendly to our waist-line. That's why we've put together some of our favourite low-calorie cocktail recipes without compromising on flavour. Enjoy!


1 x 250ml PRESS Greenhouse 3 (kale, spinach, celery, romaine, cucumber, apple & lemon)
25ml Gin
Ice
Place all ingredients into cocktail shaker. Strain and pour into glasses and serve.
Did you know?
Dark green leafy vegetables are a rich source folate, which is an essential nutrient for healthy blood formation as well as minimising tiredness and fatigue.
If you're drinking your greens then you can be sure that you're receiving a good dose of magnesium, this important mineral is essential for releasing energy from the food we eat. Magnesium is also a must-have for strong muscles, bones and teeth.


1 cup fresh blueberries, plus extra for garnish
4 oz white rum
10 fresh mint leaves
2 tsp. coconut sugar
Juice of 2 limes
170ml soda water
Ice
Purée blueberries in a food processor or blender until smooth.
Place mint leaves and sugar into a cocktail shaker and either use a wooden spoon (or muddler) to mash the mint and sugar. Add lime juice, rum and puréed blueberries, shake vigorously. Pour ice and soda water into two tall glasses and then pour in rum mixture. Gently stir and garnish with a lime wedge, extra blueberries and a sprig of mint. 
Did you know?
Blueberries are a rich source of vitamin C, which is essential for the normal function of the immune system as well as energy production - just what we need to support us during the party season!
Blend all ingredients together. Pour blend into a glass. Place fig onto the side of the glass – skin side down. Consume alongside vanilla almond milk vodka.
Did you know?
Fresh almond milk can give you that creamy flavour, but without the calories and saturated fat that often comes with indulgent tasting cocktails. Almond milk provides monounsaturated fats, which have been shown to support heart health.


25ml vodka
25ml fresh cucumber juice
100ml freshly blended tomato juice
10ml Worcestershire sauce
40ml beetroot juice
5ml apple cider vinegar
2 dashes of green and red Tabasco
Salt and pepper to taste
A pinch of paprika 
Mix everything together in a cocktail shaker, strain and serve on ice. Garnish with a celery stalk, lemon, and cucumber slice.
Did you know?
The red colour of tomatoes comes from a special antioxidant called lycopene. Studies suggest that lycopene may play a role in supporting heart health.  
This blood-red cocktail makes beetroot the perfect combination to support heart health. Interesting research suggests that beetroot juice may temporarily reduce high blood pressure.
Photo Credit: Brooke Lark
DISCLAIMER: We endeavour to always credit the correct original source of every image we use. If you think a credit may be incorrect, please contact us at info@press-london.com