health
Kombucha Health Benefits by @barbarafoodcravings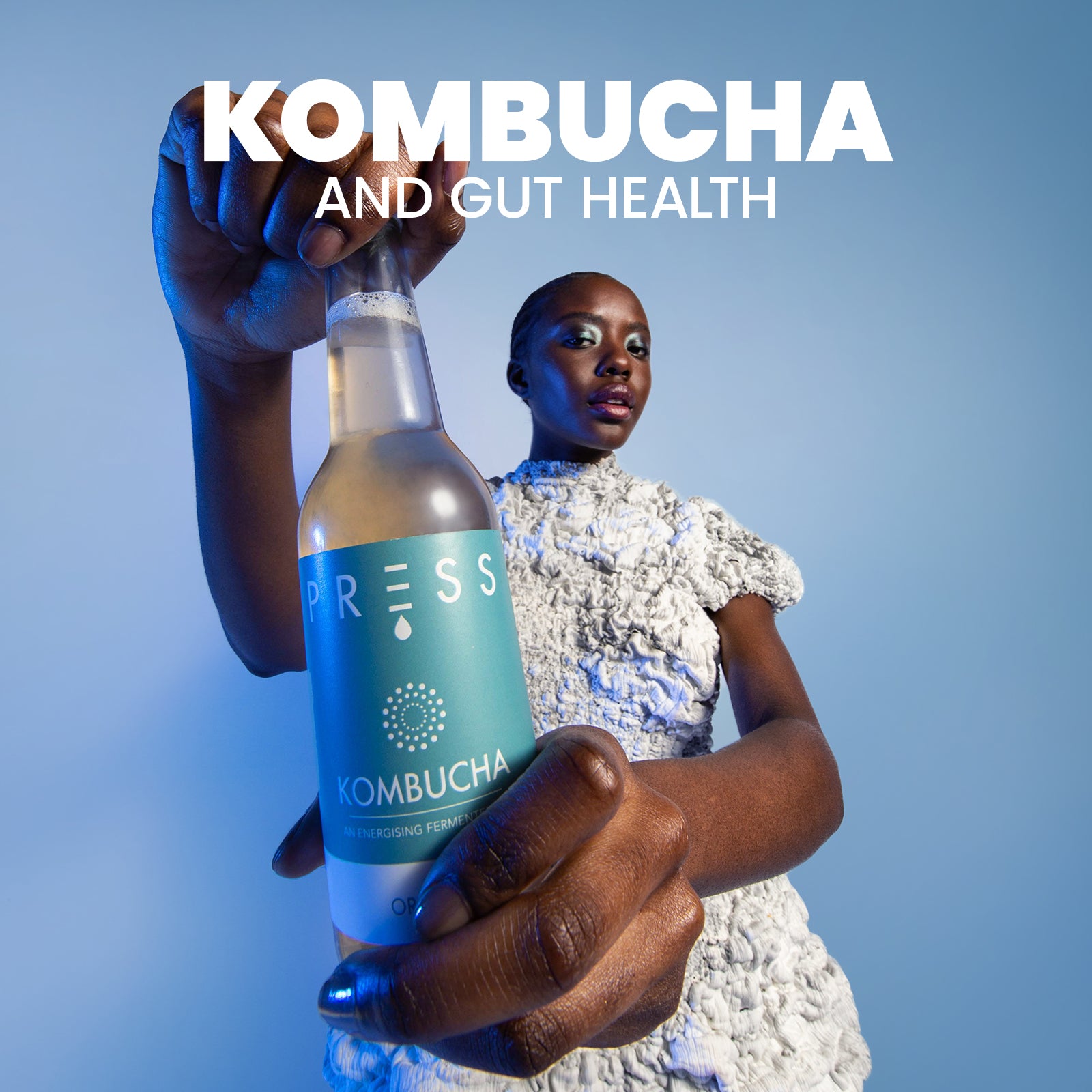 Kombucha is a fermented tea rich in beneficial probiotics. Kombucha has been consumed for a long time, but just recently people started to recognise the health benefits kombucha offers. 
Is kombucha really good for you? We will dive deeper into the potential benefits of this popular beverage. 
WHAT IS KOMBUCHA? 
Kombucha is a fizzy fermented beverage made from tea and specific bacteria cultures that creates acetic acid in the kombucha. The acid gives kombucha a distinctive taste and offers a full range of health benefits. 
NUTRITIONAL INFORMATION: 
An average 100ml portion provides (depending on the brand and product):
14kcals/60KJ
0.0g protein
3.0g carbohydrates
3.0g sugar
HEALTH BENEFITS OF KOMBUCHA
First of all, kombucha is loaded with antioxidants and probiotics that can kill harmful bacteria and help with digestion. There are many health benefits, but we will look at the 4 main health benefits: 
1. GUT HEALTH 
Kombucha is a source of antioxidants and live bacteria that boost the health of intestinal cells and improve food digestion. Properties in kombucha make your body and gut more efficient and, therefore, reduce common digestive issues like diarrhoea and constipation. Harvard Medical School has suggested that probiotics reduce antibiotic-associated diarrhoea by 60% when compared with a placebo. 
2. SOURCE OF PROBIOTICS
Similarly, to fermented foods like kefir or yoghurts, kombucha contains live micro-organisms called probiotics. During the fermentation process, several probiotics are produced in kombucha. These probiotics may improve digestion and balance the bacteria levels in your guts. However, the number of probiotics will depend on the brand, fermentation time and quality of the product. 
Studies suggest that kombucha consumption might improve cholesterol levels and, therefore, reduce the risk of developing heart disease. Especially kombuchas made from green tea will contain protective fats and cultures. 
3. REDUCE INFECTION RISKS 
Research suggests that acetic acid in kombucha has antimicrobial properties and help fight a range of bacteria. Suggests that it may prevent infection by killing harmful bacteria's before they are absorbed into the body. 
MY FAVOURITE KOMBUCHA BRAND: 
Raspberry and Elderflower Kombucha – A perfect balance of both sour and sweet, this is my absolutely favourite kombucha's I have ever tried. 
Tap to shop Press Original Kombucha