health
How to go meat-free on Mondays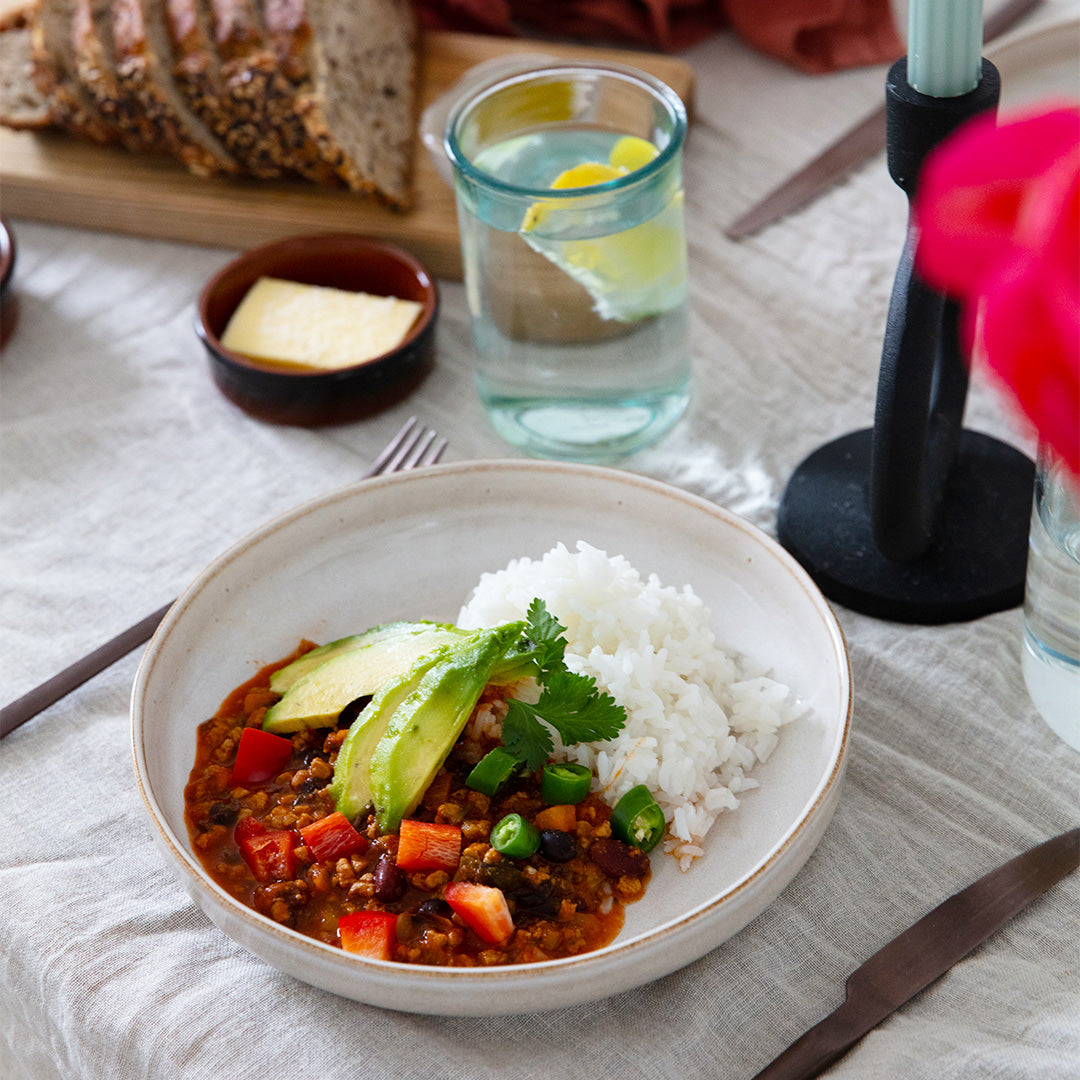 How To Make Mondays Your Next Meat-Free Day
Going meat-free is a fantastic way to improve your health, reduce your risk of disease, maintain the right weight for your body - and it's great for the planet too. Plus, it's easier than ever to fit plant-based dining into your lifestyle and replace those old favourites with delicious alternatives. 
Meat-free Mondays help you take small measures that have a huge impact. In fact, replacing one serving of beef with a plant-based meal every Monday saves 88,400 gallons of water. That's about 3,000 baths. 
We're here to show you how to try meat-free Mondays.
First, why meat-free Mondays?
Monday is the best day of the week to set yourself up for success. It's full of new week resolutions, and it's also the night that most of us are likely to eat at home. 
Getting started with meat-free Mondays is great for your bank balance too. And it's been suggested that adopting a plant-based diet gives you more energy and increases your performance in the gym. A healthy, plant-packed day of eating is a fantastic way to get your week started. 
How do I get started?
The beauty of meat-free Mondays is that you don't have to make an overwhelming change to your diet all at once, but you're still able to make an impact on your health and the planet's. One day a week is easier to stick to than a rigid plan and means you can experiment with cooking, trying new products or putting a plant-based twist on some of your favourite meals.
The first (most important) step is to plan out your meals. Set yourself up for success by making sure you have the ingredients you need in your fridge. Will you take breakfast and lunch into work, or is there somewhere with delicious vegan or vegetarian meals nearby? Stocking your fridge with our brand new meals is a great way to keep easy to cook meals available, without compromising on taste. They keep for up to 60 days in the fridge, making it so much easier to stick to meat-free Mondays. 
Meat-free Monday dinners
When it comes to dinner you'll be pleasantly surprised by the options you have available. Most recipe books will have delicious plant-based and veggie meals you can easily make at home. We've also put together a list of amazing recipes in our plant-based meal plan for beginners. 
If you prefer to make everything super easy for yourself, why not try our amazing new meals? They're 100% plant-based, restaurant-quality, preservative-free and delicious. There's a selection of six meals, which will take you around the world - from Kerala to Italy. Plus, they're delivered straight to your door and ready in minutes - saving you both time and money (and the hassle of cleaning up!). 
Meat substitutes
Using meat substitutes in your meals is a great way to ensure you're getting the textures and flavours you're used to. They can be a fantastic option for new vegetarians and vegans, or allow you to simply try something new. 
The chick'n in our Wild Mushroom & Chick'n Risotto, Keralan Coconut Curry, Thai Green Chick'n Curry and Korean Gochujang Noodles is nutritionist-approved for a healthy addition to each delicious dish. It allows you to have a convenient, high-protein alternative in your fridge that will keep for up to 60 days, perfect for the beginning of your plant-based journey. 
How to stick to meat-free Mondays:
Once you start eating meat-free one day a week, you'll find plenty of delicious meals you love and the prospect of cooking a new plant-based meal will become less overwhelming each time. Spreading the word is also a great way to keep on track — tell your friends, or use your partner, family or housemate as an accountability buddy. Even better, if you get them on board for meat-free Mondays too, you can try all the different options together. 
Whether you're going meat-free on Mondays for the planet, for the animals, for your own health, or a little bit of all of them, it's a great thing to try. You'll love finding new foods and flavours, and giving your health a boost along the way. 
We've made it even easier, with nutritionist-designed meals made by chefs and delivered straight to your door. Shop the full range.