health
Health and Wellness tips for summer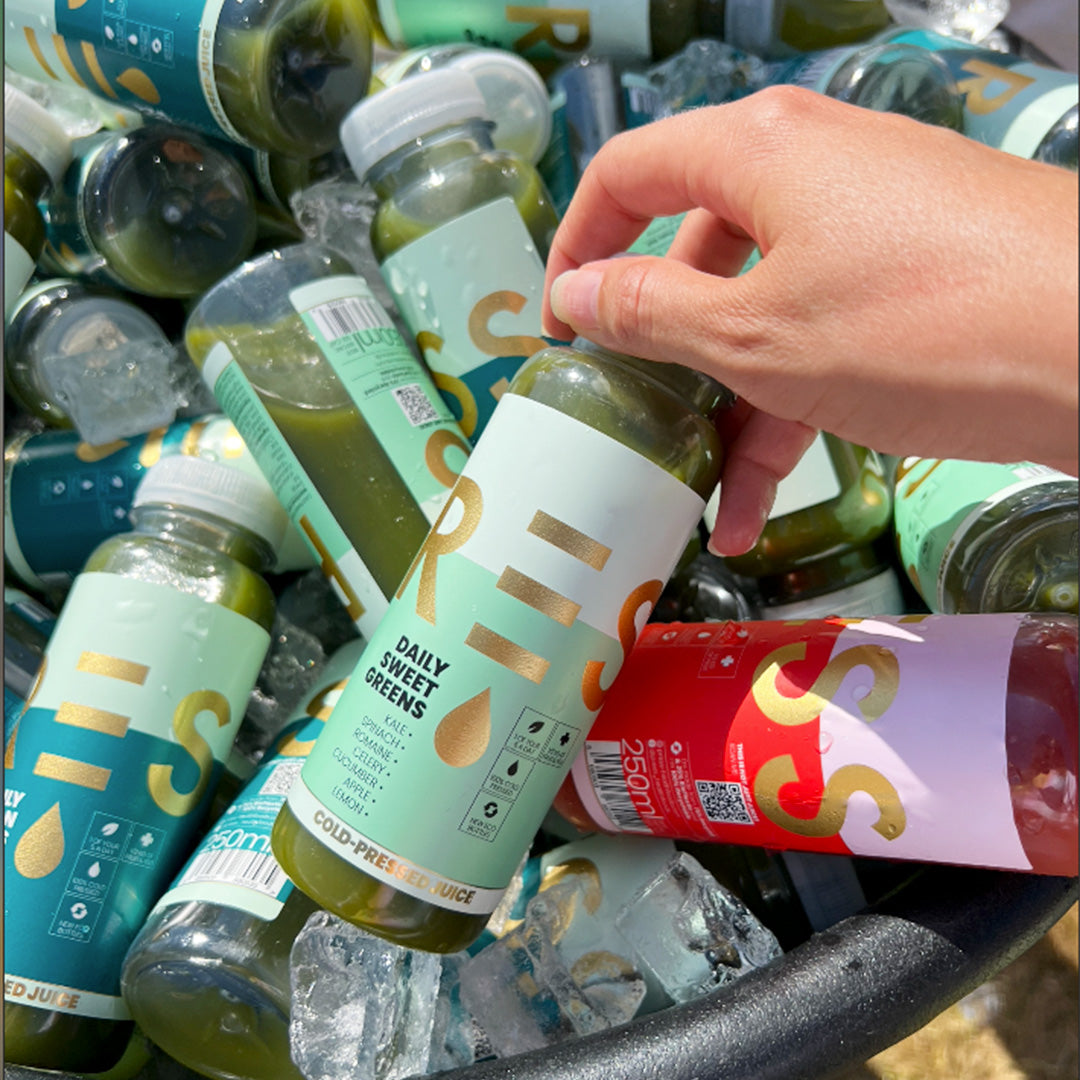 According to Forbes, around 80% of new year resolutions fail. What about the 20% who succeed in accomplishing their goals? The key is in consistency and regular check-ins with yourself, to hold you accountable and on track with your goals. 
But resolutions don't have to be confined to the New Year. In fact, summer is the perfect time to reflect on the year that's passed already, and reset your habits if needed. If you've been struggling to stick to your health goals, here are some tips to reset for the summer so you can  make the most of the long days, increased energy and better weather. 
Re-energise with sleep
Most studies suggest adults need between seven and nine hours of sleep per night. Numerous studies suggest not getting adequate sleep is associated with an increased risk of developing serious health conditions, while getting enough sleep is associated with better cognitive function. Your optimal amount of sleep is personal. 
Frustratingly, a lot of us have circadian rhythms that feel out of whack, or inconveniently don't seem to work with conventional working hours. This can set back a lot of the hard work we put into our waking hours. To give yourself an energy boost, help your body digest all of the nutritious food you're eating and give your skin, mental health and immune system a boost, make sure you're getting enough sleep. 
To sleep better, ensure you're getting the exercise you need, and eating well. Try to make your bedroom a dedicated and comfortable sleeping space and stick to a routine - going to bed and waking up at the same time every day. 
Trying a calming activity before bed, such as having a bath, practising yin yoga or reading can help prepare your body for sleep. Make a ritual of it with candles, dim lights and calming music. 
Cultivate a healthy morning routine
A healthy morning routine sets us up for the day. If our morning is full of healthy choices, it often feels like the rest of our day is bound to follow suit. 
How do you start your morning and is it working for you? Cultivating a healthy morning routine can take some experimentation. You might want to think about what isn't working for you. According to a survey from Reviews.org, 71% of us check our phones first thing in the morning. This might be fine for some of us, but checking emails and our social media feeds may negatively impact our mood. It doesn't feel great to wake up in work mode. 
If you wake up feeling tired and reach for the coffee first thing, this might be another area to reassess. There's no need to ditch the coffee if it's working for you, but according to research, the best time to drink coffee might be an hour after we wake up, when cortisol levels are not at their peak. 
Reset for summer and get back on track by replacing bad habits with good habits. Instead of scrolling Instagram, why not take out your mat and start the day with a yoga flow? Try a free class with Youtube star Yoga with Adriene. 
And for a healthy, energy-boosting alternative to coffee first thing? Try a cup of lemon water or our Charcoal Lemonade Water.
Journaling
As a kid you may have kept a diary. Most of us fall out of practice with time. But journaling can be life changing. It can help us be mindful about how we're feeling, offer a tool for self-expression, while also helping us manage anxiety and stress. It can help you ensure you're sticking to your fitness, wellness, work and personal goals, and keep anxiety at bay for optimal mind and body health.  
Journaling is a place to be honest with ourselves and cultivate positive self-talk, as well as keeping in mind our health goals with weekly reminders. If our usual response to stress is to grab a chocolate bar or scroll through our social media feeds, journaling helps us focus on what's really bothering us – and reflect on how to remedy it. 
Kick-start healthy eating
Throughout life we acquire many bad eating - and drinking - habits. Things which are detrimental to our wellbeing and leave us feeling out of control. A few common ones include overeating, a chronic sweet tooth, caffeine addiction, or excessive alcohol consumption. 
Sometimes a reset is all we need to regain control over our health. Our brand new Summer Detox is an accessible way to take a step back and pause, while putting lots of good things into our bodies in the form of our healthy soups, smoothies and juices. 
Find an exercise you love
Getting fit doesn't mean pushing your body till you're tired and sore. Aside from being counterproductive, if you don't enjoy your workout, or if it causes you pain, you'll likely feel demotivated to continue. According to the NHS, at least 150 minutes of moderate activity per week, and 75 minutes of vigorous activity a week, and spreading out exercise across the week, is the recommended dose. 
This might mean hitting the gym – it could also mean taking up roller skating, joining a dance class, wild swimming or trying out something new like trapeze, spin classes or barre. Remember to be kind to yourself and not push your body too hard. 
The NHS Couch to 5K app is free and helps you gradually build the stamina required to run 5 k over a manageable 5-week period. 
All of these activities allow you to have fun, refresh your mind, give your body a workout and increase your energy so you can get back on track with your health goals and reset for the summer. 
Eat something high protein like our Refuel Protein Soup or our Chilli Sin Carne after your workout to help support healthy muscle growth. 
Reset for summer and make this your best one yet with our top tips to get back on track with your health goals. Ready for a head start? Our Summer Detox plan is nutritionally balanced, full of all the good things your body needs to keep your mind and body at their best - and we'll deliver it straight to your door, with no fuss.