EXPRESS YOURSELF. Health designed uniquely for you.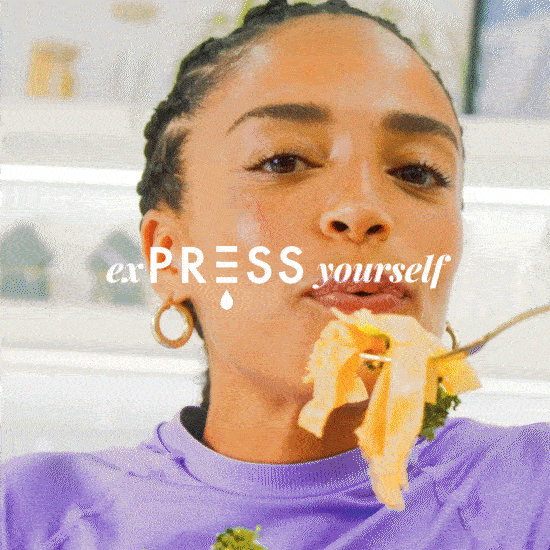 EXPRESS YOURSELF
Health designed uniquely for you.
Health is freedom.
Freedom to do the things you want to do, to love the people you want to love, go to the places you want to go to and be the person you want to be. 
At PRESS we know that the foundation of health is nutrition, it has the power to prevent, cure, heal and restore. It is so much more than just diet, it's your entire lifestyle.
Being healthy and happy starts with how you fuel your body. At PRESS we create solutions to suit your busy lifestyle and nutritional needs. Whether it's a morning energising shot to fire up your day, a daily green juice to power your immunity, or a monthly cleanse to keep you on track with your health goals. We're here so you can exPRESS yourself through the power of health.
We are for the wellness warriors, the big weekenders, the busy parents, the surfers, the professionals and the creatives.
We are for anyone who wants to invest in their health to create positive change in their own life and for the future of the planet.
We believe in fuelling your body with the best nutrition so you can focus on enjoying the journey.
We know that when you feel your best you'll do your best. 
"The goal of this campaign was to show that through the right fuel, you have the power and the freedom to live the life you want to live. This to us is the truest form of self expression. We believe the focus should be on enjoying the health journey rather than waiting until the end goal for your life to really begin. We wanted to show we're for anyone who wants to feel their best while doing their best to make a positive impact on the world and most importantly- have some fun along the way."
Emilie, Head of Marketing

"Our mission is to help you live a healthier happier life. What that looks like will be unique to each individual, whether they are athletes, busy mums or festival-goers. We want to communicate that visually through striking personalities living their best life, showing us their true authentic self and their own unique definition of health and happiness."
Manon, Head of Creative