nutrition
10 ways to incorporate a more plant-based diet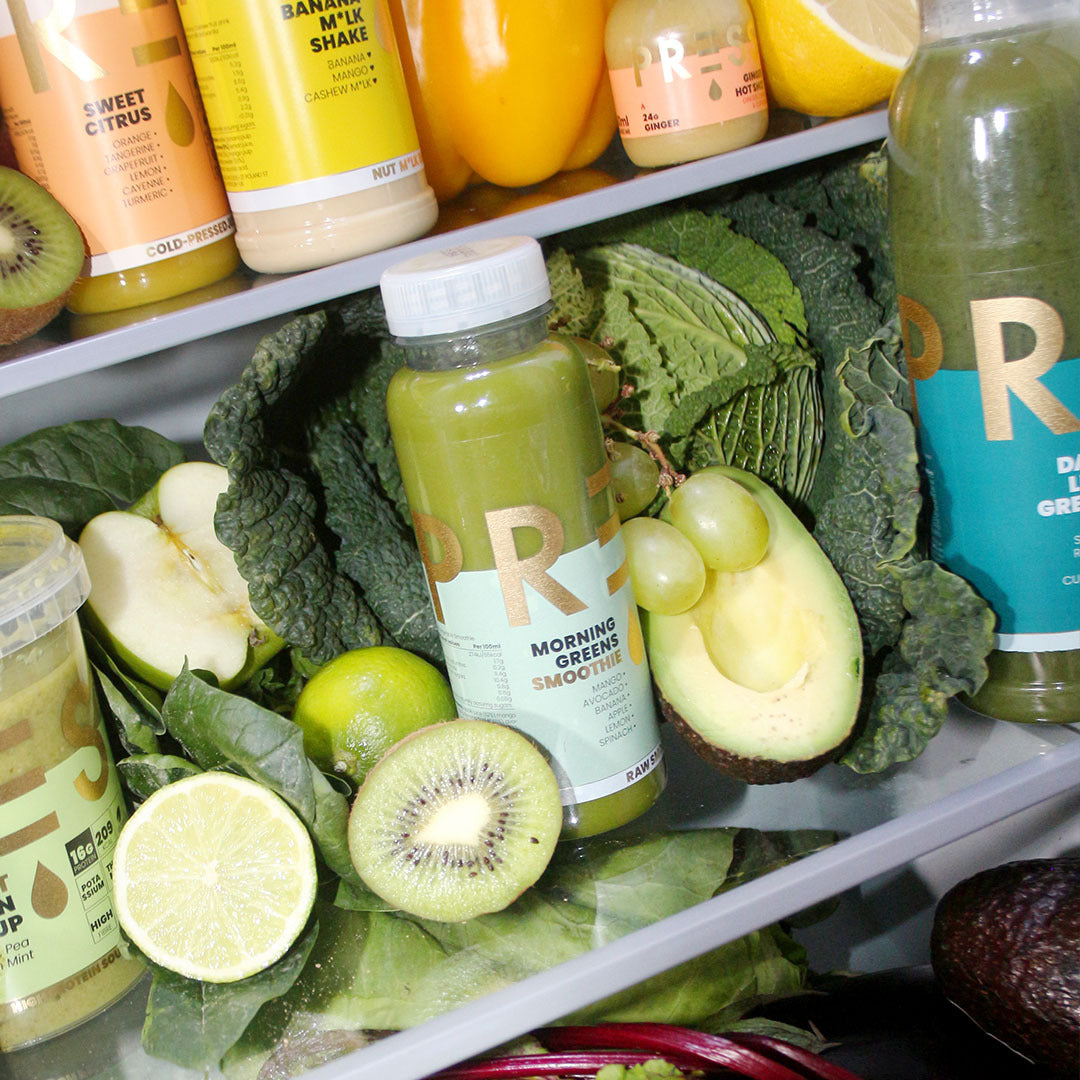 Thinking of going more plant-based? Good news! There's never been a better time to start on the path to a predominantly plant-based diet. More and more people are choosing to go plant-based for health, environmental, economic or ethical reasons. A person who follows a plant-based lifestyle produces the equivalent of 50% less carbon dioxide than a meat-eater and uses an 11th of the oil, 1/13th of the water and 1/18th of the land.
One of the most useful things everyone can do to take action on climate change right now is to eat less meat and dairy. But eating mainly plant-based food is much easier with some solid know-hows:
1. Go back to basics – most food is plant-based!
Some of the most nutritious – and cheapest – plant-based foods are probably already on your radar, maybe already in your kitchen. Tins of chickpeas, beans and lentils are packed full of protein and plant-based. All the fruit and vegetables you can imagine, many of which come tinned or frozen. Grains like pasta, rice, couscous, noodles and breads. Then there's all the different types of nuts and seeds, peanut butter and more specialist vegan fare like tofu. Don't forget, lots of flavour comes from spices, herbs, oils, stock cubes and other seasonings. 
2. Use recipes 
Forget what you can't eat and get excited about discovering new ingredients and restaurants. You don't have to seek out fancy meal ideas but having some general guidance is good for anyone, but especially for someone trying out a new diet. I like the "Thug Kitchen" range of recipe books, but there are all sorts of plant-based recipe books out there. You can find recipes in plant-based magazines like Vegan Life, or check out recipes on Google, or Pinterest, for free.
3. Home cooking
If you live in a city, there's probably heaps of plant-based food on offer in restaurants and take-aways. London has an amazing range of places with plant-based options and you should definitely check out what's on offer around you. Take advantage of this, but don't rely on it. Home cooking is the best way to eat plant-based on a budget. Cook in bulk at home –  pasta dishes, curries, stir fries – and freeze the leftovers ready to heat up and serve whenever
4. Know your plant-based alternatives
Maybe you're worried about missing out on filling protein, that umami taste sensation or those tender, melty textures you're so used to? There are plenty of solutions. Did you know that seitan – which you can make at home using wheat gluten – is as high in protein as meat? And some yeast extracts, nutritional yeast flakes and coconut milks are fortified with vitamin B12. You don't even have to switch to margarine – plant-based butters now even come in blocks, which work really well on toast and can be used in baking too. Oh and tofu scrambles like eggs, and jackfruit pulls like pork.
5. Find your favourite plant-based milk
If you love a latte or a cappuccino, or a creamy cup of builder's tea, there'll be a plant-based milk to satisfy your cravings for a cuppa – you just got to find the one for you. Why not try our delicious PRESS Oat M*lk – developed over 8 months, our Barista Edition Oat M*lk is the ultimate addition to your coffee, adding a subtle sweet flavour and forming the perfect micro-foam when steamed 
6. Get the family on board
Cooking for a carnivorous household? Show them how good plant-based food can be. Try out the many excellent substitutes for meat and cheese products – and look for plant-based versions of classic comfort food recipes. On a budget or don't fancy buying loads of processed products? Anything made with mince can be made with tinned lentils, for example – making easy family meals much cheaper and arguably a whole lot healthier too.
7. Plan your meals, keep it simple, and cook your favourites in bulk
When you get home from work, tired and hungry, the last thing you want to do is spend 45 minutes having to think creatively about your meal. Planning out even just a couple of simple plant-based meals you can whip up quickly will stand you in good stead for a month-long marathon. Maybe cook in bulk and freeze it if you can
8. Pack for snack attacks
Buy nuts, dried fruit, or your favourite high-protein cereal bar, in bulk online. Packing snacks can really help if you're travelling, or if you live, work or commute in an area void of good vegan food options. And everyone loves the friend who always has snacks.
9. Progress, not perfection
Set realistic goals, and don't be too hard on yourself if you don't meet them perfectly. Even doing one day or one meal a week will help reduce the pressure on our environment (and bodies) from meat and dairy. Celebrate each meat and dairy-free meal as a triumph – they all count! If you're going plant-based for the first time, why not plan a weekly 'cheat' meal? Choose high-quality, local farm produce – the transition to predominantly plant-based eating should also support farming communities.
10. Stay strong
If you have been eating meat and/or animal products all of your life, you are probably going to struggle without them at times. Whether it is mentally or physically, you are used to consuming products of that nature and so the change might seem weird. You might find yourself missing certain things. But stay strong and keep going. You may find that your appetite changes after a few days, and the more you educate yourself, the less appealing animal products will be.
Where do I start?
We are all different: what matters is that you take the first step. So choose a change to make – be gentle on yourself and realistic – but challenge yourself too!
Share your plant-based journey by tagging us on social media @press_healthfoods!