health
4 Tips for Detoxing your home this summer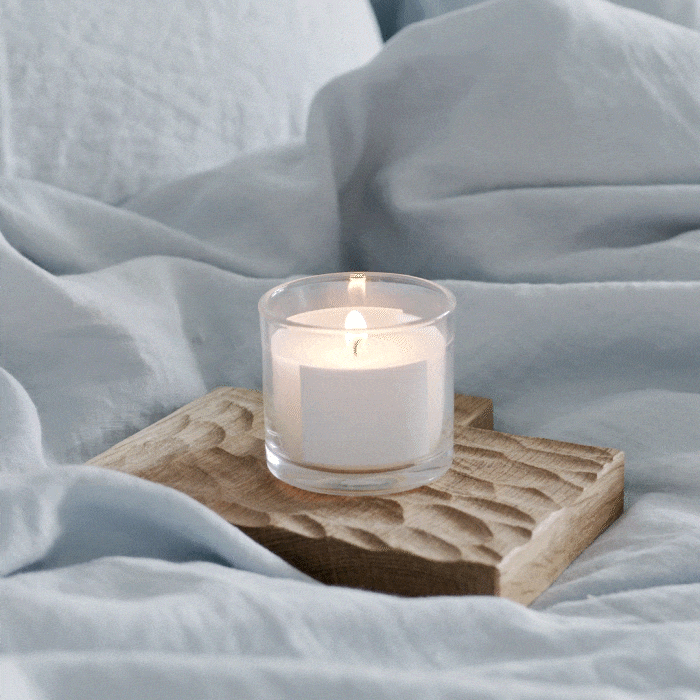 Summer is finally here, and it's looking to be the hottest one yet. We're spending time outside, seeing friends, making memories, and having plenty of BBQs. 
We're also diving head first into our personal Summer Detox routine, making the most of the clear sky, and rejuvenating sunshine. But with so much time spent outside, the inside of our homes can often get neglected. 
A home is our haven, a place to go when we need somewhere peaceful to relax, read a book, or just find some shade. Working on our wellness, creating positive habits and getting ready for summer includes detoxing our homes too. 
Here are our top tips for detoxing your home for summer.
Keep the air clean and flowing
Opening all the windows in your home is the easiest and quickest way to remove unwanted pollutants from the stale air, and allow clean and fresh air to enter. It'll create a through-draft that will help cool you down on hot days.
When cooking, ensure you keep your extractor fan on at all times - this will help keep the air clean and fresh, and reduce any residue on counters and kitchen furniture. 
Natural air fresheners will be a blessing during these summer months and will help keep your air fresh and clean for longer. Using an essential oil diffuser, alongside opening your windows, can help foster a relaxing and refreshing atmosphere in your home. 
You could even try making potpourri - it's a great natural air fresherner that uses up older and dying flowers. For one thing, it's a really relaxing activity that can be done with a group of friends, and it results in a beautiful and natural scent gently flowing throughout you jome 
Use the very best, all-natural, cleaning methods
Dishwashing liquid, washing machine capsules, and surface cleaning sprays contain many harmful chemicals that can bring bad toxins into your home. Using them is not necessary to keep your rooms clean and fresh-smelling, when plenty of natural alternatives are on offer. 
For everyday cleaning, distilled white vinegar works wonders, and baking soda can remove most stains. Lemon juice is a great way to keep your chopping board clean too. Just chop a lemon in half, sprinkle some salt into the wood, and rub the board. Let it sit for a few minutes before wiping the juice away with a dry cloth. When mixed with olive oil, lemon juice can even be used to polish wooden furniture.
Cleaning your windows with a natural cleaner will also help keep your rooms filled with natural light, encouraging the production of Vitamin D. This important vitamin helps keep us focused and improves sleep patterns, which can be disrupted by the intense summer temperatures. 
De-clutter and bring joy
Summer is the perfect time to de-clutter. All the family will be outside making the most of the weather, giving you ample opportunity to go through each room and remove the unnecessary clutter. It will help you feel relaxed and calm in your space, and make better use of the storage capabilities of the rooms. 
Go through everything you own, asking yourself if it really brings you happiness, or if it can be removed. You'll find your space will feel reinvigorated, and once summer ends, you won't have to worry about doing it when everyone is back inside. This method, KonMari, was created by Marie Kondo for a reason - it helps set the stage for a complete transformation of you home, and yourself, by giving your inner voice a bigger presence.  
Having fewer things means less dust, and de-cluttering is the perfect opportunity to dust your surfaces. You'll quickly remove toxins this way, making the air more breathable, and lowering the risk of any harmful side effects from a build-up of dust.  
Bring the garden inside
Plenty of studies show how much nature can improve you happiness, health, and wellbeing. By bringing those plants indoors, you'll start to notice many of the same benefits, and help improve the air quality of your home.
Even just touching the leaves of a plant can cause an unconscious calming effect, so by placing plants into every room of you home, you'll be experiencing every single relaxing vibe possible. 
With many people working from home these days, you'll even find that the calming affect of indoor plants weven increase your productivity. 
With plants, you've got so many options, so just choose the ones that fit your aesthetic the most, and go as overboard as you want - create a mini rainforest in your home if you so wish! 
With your home now detoxed and ready for summer, you'll need to start thinking about your personal detox plans. Our Summer Detox offers delicious meals that will keep you full, and give you that summer glow from the inside out.