travel
The Best Of Barcelona Travel Guide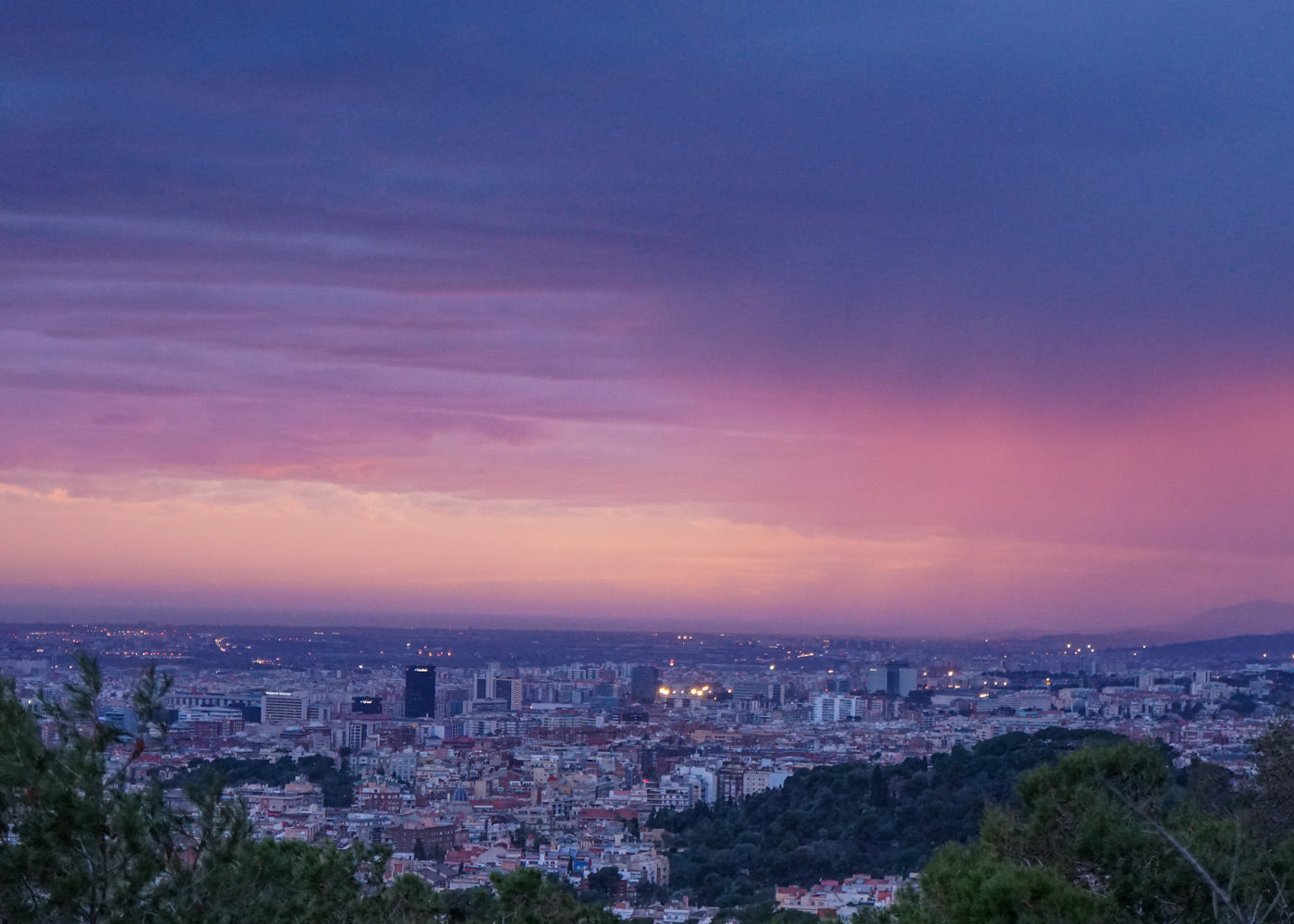 Thinking of where to go for your next city break? Check out our Barcelona travel guide & think no further...
One of Europe's most popular
city break
destinations, Barcelona is characterised by its stunning architectural diversity. From the Gothic Quarter to the works of Antoni Gaudí, the city is the perfect place for a cultural exploration. But that's not all... each year tourists flock to the Spanish city for
music festivals
and the easily accessible golden beaches. Then there's the extensive nightlife scene, endless sunshine and fabulous food. Sample wine in quirky bars, savour the taste of Catalonia in traditional tapas restaurants and soak up the atmosphere of this glorious cosmopolitan city.
Where To Stay:
If you're a fan of well-designed hotels, Barcelona is the city for you. Here are our picks of the best places to stay; from the newest, high-tech boutique hotels to timeless buildings that have stood the test of time.
It's not hard to see how the "Fabulous" rooms at the W got their name: floor-to-ceiling windows showing off magnificent views of the city, the beach, and the Mediterranean beyond. Add to that moody lighting, uber comfy beds and chaise lounges - it's no wonder some guests hardly ever leave the room... 
Tech is a priority at The One Barcelona, with free in-room smartphones offering complimentary calls and internet access, as well as bedside controls to open and close the blinds. All rooms include access to the swanky Despacio spa, where you can slow down and relax after a day of urban exploration. This is a centrally located five-star gem!
Set in a striking 18th-century building in the historic Duc de Medinaceli square, overlooking Port Vell marina, the house has 57 bedrooms, club spaces, a roof terrace, Cowshed spa, a gym and two pools. They say Soho House should feel like your own home, and it does - just a much cooler version.
With its infinity pool and panoramic views stretching from the Sagrada Família to the peak of Montjuïc, it's no big surprise that the rooftop of the Grand Hotel Central is one of the best spots in the city for a sunset cocktail.
Where To Eat and Drink:
Forget the three miles of golden beaches and Gaudí´s wonderous architecture, the number one reason to visit Barcelona is the food. Few cities in the world can rival the Catalan capital for its gastronomic offerings, which range from world-renowned Michelin starred restaurants to quirky tapas bars, and everything in between.
When it comes to tapas, this is the hottest Ticket town. Ranked as number 25 on the World's 50 Best Restaurants list in 2017, it's no wonder why Tickets has its title. Run by Ferran and Albert Adrià, this Michelin-starred restaurant must be applauded for its playful attitude, mastery of molecular gastronomy and memorable small plates. We recommend the Crunchy Octopus with Kimchi Mayo and Cucumber and the 'Mini Airbag' with Manchego Cheese Foam and Hazelnut Oil Caviar. 
Bicnic
Bicnic is a trendy new spot that has quickly become a must-try. This food truck-turned-restaurant has a clean, modern design and is divided into two sections, FAST and SLOW. The FAST area serves simple dishes such as tuna ceviche or steak tartare on toast, to eat in or take-away, whilst the SLOW dining room is for sitting down and enjoying a long, leisurely meal.
The Michelin-starred gastronomy of Dos Palillos is based on far eastern cuisine, mainly Japan, China and southeast Asia. Dishes such as Szechuan-style Jellyfish, Iberian-Cantonese Pork jowl, and Chicken Sashimi might well force you out of your comfort zone, but just go with it, you won't be disappointed! 
New to the brunch phenomenon, Barcelona may be a step behind London but that doesn't mean you can't find some cracking places to get your poached eggs and smashed avo fix. Some of our favourite brunch spots include; Brunch and Cake (this should actually be a right of passage for any brunch lover visiting the city), Flax and Kale, and Ugot.  
What To Do:
Barcelona's to-do list is as plentiful as its sunny days. But which are non-negotiable? Consider this your definitive list of what to do in Barcelona if you're a time-smart traveller. 
It might not have the quirkiness (or the hype) of La Sagrada Familia, but it's worth the visit: a giant Gothic temple that looms large against the narrow lanes and matchbox shops. It's beautiful and atmospheric, as religious buildings so often are. Regardless of your personal level of religiousness, the architecture inside—plus the city view at the top—is something quite magical.
It's easy to see why Casa Batlló has been likened to Claude Monet's Water Lilies. Covered in shards of stained glass, sometimes it appears blue, then green, then shimmering like the glassy layer of a lake. It was commissioned to Gaudí after his work at Park Güell. Influenced by nature, Casa Batlló has no straight lines (because they don't exist in nature, said Gaudí), stone pillars that contort like animal bones, and a tall, ocean-blue stairwell. The result is both boastful and intimate.
Park Güell is an almost make-believe landscape: home to Barcelona's famous mosaic lizard—the image on a thousand postcards—plus spiral towers that look like fairground slides. The city's grandest park began life as a collaboration between entrepreneur Eusebi Güell (hence the park's name) and Antoni Gaudí.
Barceloneta is the cool kid of beaches: loud, popular, and boisterous. At one end, there's the sail-like silhouette of the W Hotel, at the other, the blinding gold sculpture of a fish. When you've arrived at Barceloneta, you know it. It's not a beautiful beach, but it's convenient, chaotic, and a must-see.
This romantically named mural was only meant to be a temporary exhibition. The mural is made up of 4,000 tiles with photos printed onto them arranged into mosaics by colour and density so that, from afar, the eight-meter mural shows two people kissing. This kiss—a symbol of affection, empathy and liberty—felt so poignant that the local government never took it down.
La Boqueria might be Barcelona's oldest market—it started life in 1217 as a mere huddle of meat stalls on La Rambla—but tradition isn't staid. For all the atmosphere, it's the smell that gets you: warm, ocean-salty, freshly fried fish: the kind that lines your nostrils and excites your stomach. The jamón comes fresh off the pig's leg and is a must-try! 
It's practically illegal to go to Barcelona and not visit La Sagrada Familia, Gaudí's extraordinary temple dedicated to the Holy Family – otherwise known as the world's largest unfinished church, whose latest projected end date is 2026. Be sure to book a ticket ahead so you can get inside and gawk at the vaults and rainbow stained glass.