nutrition
Would You 'Get A Drip'?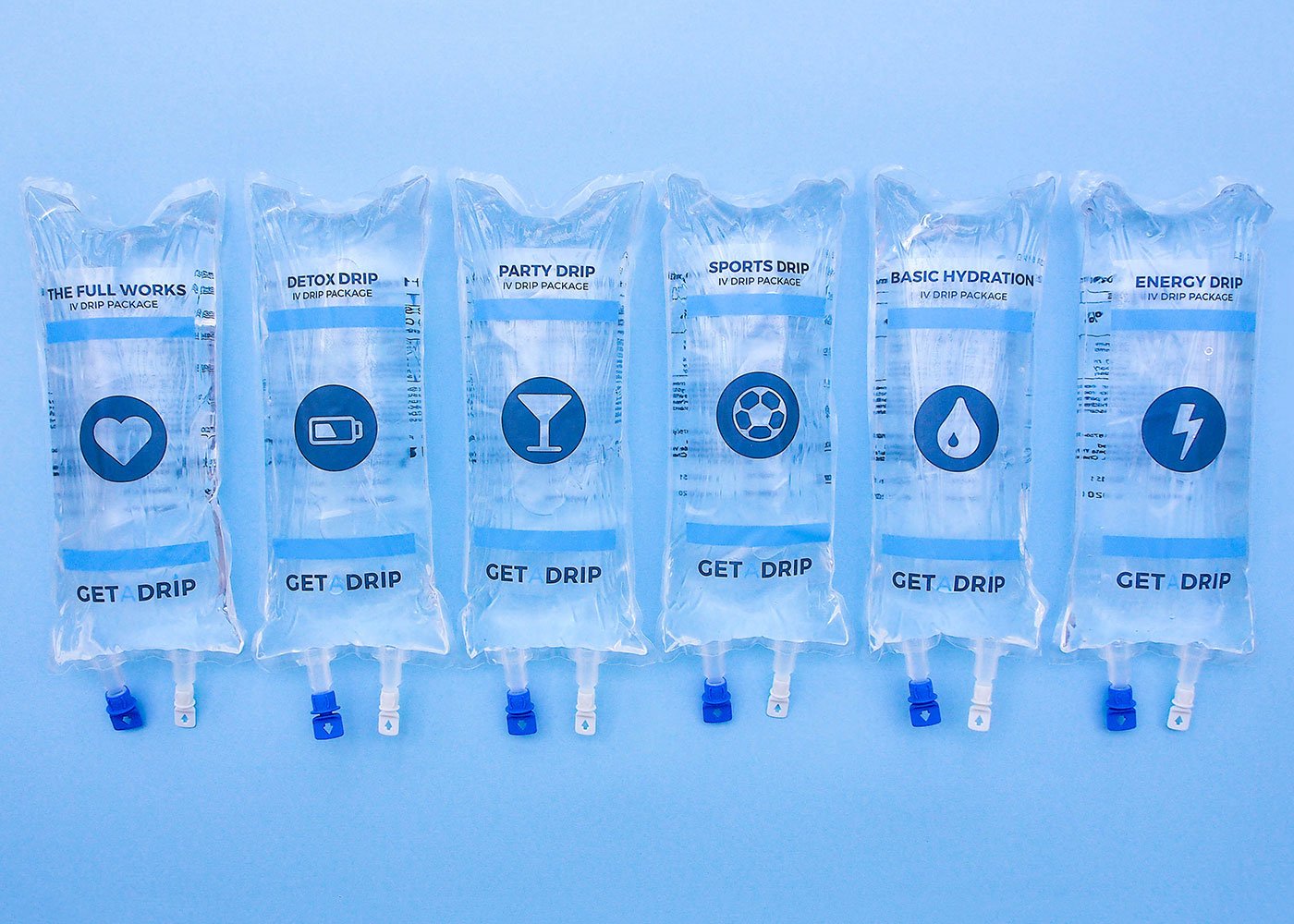 Does IV therapy work and is it necessary for the 'average Joe' to have?
Traditionally, nutritional science has presupposed that we can get the nutrition we need from our dietary intake. However, while this may have been true in the past, it is gradually being realised that the likelihood of us getting "
all of our nutritional requirements through diet alone is increasingly unlikely
". Or so this is what they say at
Get A Drip, an IV Vitamin Drip Hydration company
used to get all the vitamins and minerals that we need into our bodies through injection. 
Get A Drip offer a number of different drip options including; Sports, Party (
for hangovers, not 'to party'..
),
Detox and The Full Works.  With IV vitamin drips loved by celebrities, w
e invited 
Richard Chambers, founder of Get A Drip into our Soho office 
with one of his well-trained nurses to test a few and to see what all the fuss is about. This is what happened:
Photo: Chrissy Teigen Instagram

ENERGY DRIP | £60
BENEFITS: GREAT FOR FIGHTING FATIGUE, JET LAG OR COLD/FLU RECOVERY
LS - Resident editor of The Squeeze:
"The day of my IV vitamin drip I felt shockingly tired so decided to go for the energy drip. This was a concoction of B vitamins, Vitamin C and electrolytes. Whilst I find needles and anything medical rather scary, the fact that we had an experienced nurse with us definitely put me at ease. First I was linked to the IV bag and the infusion took 30 minutes. The solution was rather cold, but I was quickly wrapped up in a warm blue 'Get A Drip' blanket. Afterwards, I had my
Vitamin B12
shot which was a little painful but surprisingly quick. For the rest of the day, I felt a little dizzy but not hugely energised.
The next day, however, I felt full of energy, and found it much less of a drag to get out of bed for my morning spin class. Surprisingly over the next week or two, I noticed my skin was clearer than ever. I usually suffer from hormonal breakouts, but I didn't experience one blemish. Whilst this effect could be due to chance, I can't help but link the two together in some way. All in all, I would say that the vitamin drip did help with energy, but its hard to tell whether there was a causal link or if the effects where simply down to placebo." 

DETOX DRIP £60 + B12 BOLT-ON 
BENEFITS: GET RID OF ALL THOSE UNWANTED TOXINS BY HYDRATING, REPLENISHING & CLEANSING YOUR BODY
LE - Commercial Manager: "In my general 'state', I don't sleep very well, always have a sore tummy without an appetite and I find it hard to concentrate and focus - I basically feel like I'm stoned a lot of the time... but I'm not! I thought I'd go for the Detox Drip to get whatever 'toxins' that I have in my body out.
The service that Get A Drip provided was very professional; they were very knowledgeable and comforting, for me, the pain was surprisingly tolerable. Around halfway through the drip I felt so sleepy and I had an unusual feeling in my stomach that I couldn't pinpoint. I should have been warned that the Detox Drip would wipe me out because I spent the rest of the afternoon half asleep at my desk! 


The next morning, I felt much better, I had a good nights sleep for the first time in a long time and I'm hoping that continues! A few days after the treatment I felt tired but it's hard to know if that was an after effect of the drip or if
that's just me in general."

THE FULL WORKS £100 + VITAMIN D BOOSTER
THIS DRIP GIVES A SUPER CHARGE TO THE BODY'S SYSTEM AND ENHANCES OVERALL WELLNESS BY HYDRATING, PROVIDING AN ENERGY BOOST, RELIEVING PAIN OR NAUSEA, AND DETOXING THE BODY ALL IN ONE GO
CP - Marketing Manager: "I naturally have a lot of energy so was very much looking forward to becoming a real life 'superwoman' with extra vitamins and minerals pumped into my veins. My arm went very cold when the liquid went in so the blankets provided were very much needed. Around half-way through I started to need the loo very badly, by the end  I was certain I was going to wet myself - this apparently meant that my body was already hydrated.


The next day I felt fine, nothing new or different, however, on days 2 and 3 I felt chronically tired. Luckily it was the weekend so no work but I actually had to cancel all my plans to sleep (I have only ever slept in the daytime when I've been ill before), I couldn't exercise and I felt very odd until about a week or so later when I felt back to normal, normal being very hyper..!"


In summary, the general office consensus is that it would be good to know from a blood test which vitamins and minerals we are deficient in before having one of the drips. We could then compare blood samples before and after the drip to see if it really worked so if you are thinking of having a drip, we would recommend you see your GP for a blood test first.

For more information visit:
Photo Credit: Get a Drip
DISCLAIMER: We endeavour to always credit the correct original source of every image we use. If you think a credit may be incorrect, please contact us at info@press-london.com