lifestyle
What Do Health & Fitness Influencers Really Eat For Breakfast?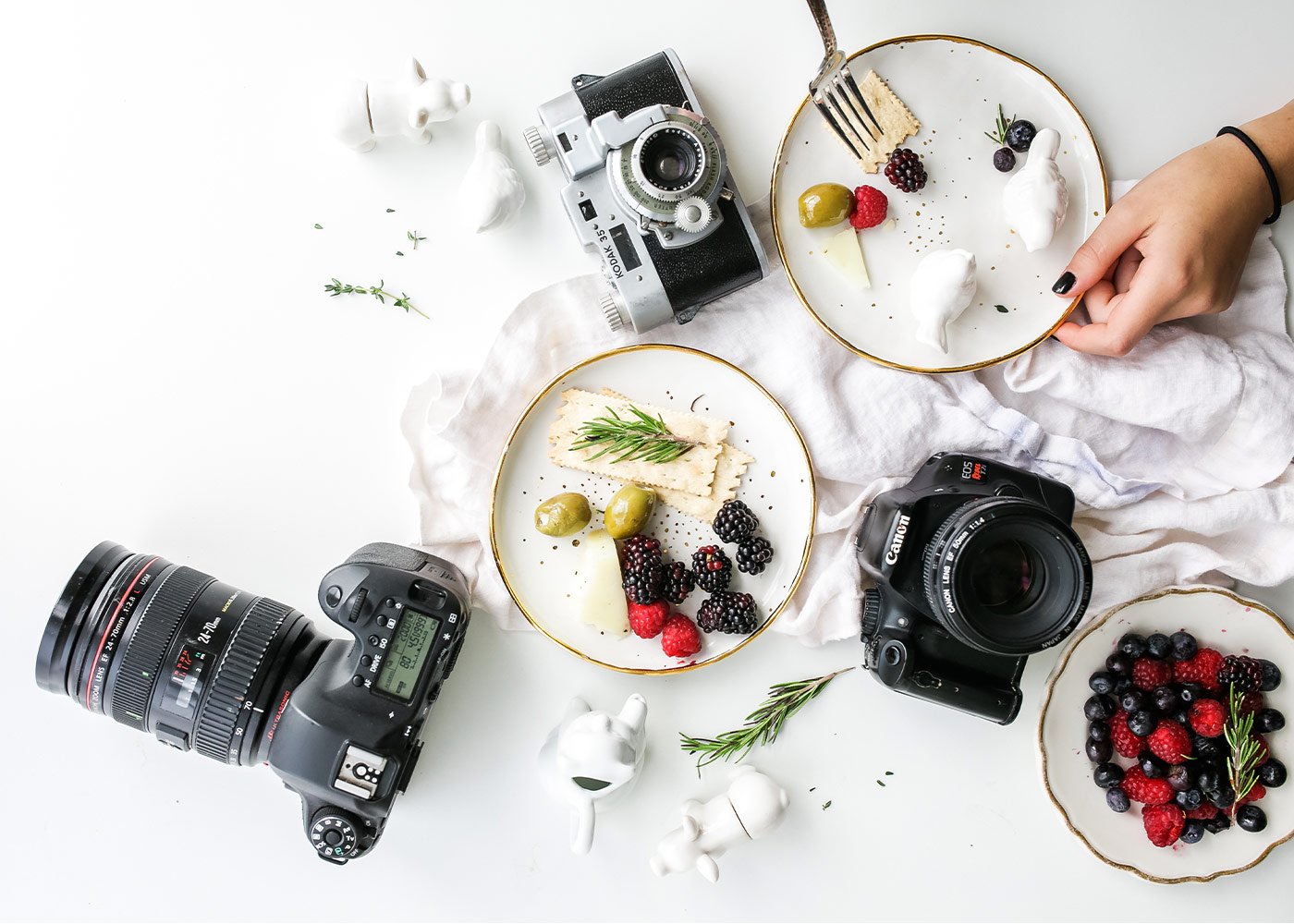 Read on for more great breakfast ideas from health and fitness fanatics.
There's nothing like the thought of a good breakfast to get you out of bed in the morning. It can be all too easy to fall into a rut - the same eggs, cereal, and toast every day. If you've found yourself lacking inspiration, keep scrolling - 5 of London's health and wellness influencers have shared their favourite spreads to keep your breakfast game strong and tummies happy.
PILATES TEACHER + WELLNESS BLOGGER 
My favourite brekkie was the pancakes I had on the morning of my birthday this year. A generous stack of simple healthy pancakes made with eggs, banana and oats, topped with a berry and lemon compote, drizzled with nut butter.
PT, FOUNDER OF ONLINE MAG 'ALTERNATIVELY HEALTHY' + CO-FOUNDER OF TWO INFLUENCE AGENCY
This berry quinoa bowl is one of my favourite breakfasts because not only does it taste delicious, it is filling and packed full of iron, B-vitamins, magnesium, potassium, calcium, vitamin E and fibre to give me all the energy I need for the day ahead. Quinoa is also brilliant as it is naturally gluten-free and one of only a few plant foods that are considered a complete protein.
FOOD STYLIST, YOGA TEACHER + RECIPE CREATOR
Growing up, porridge always felt like the most boring of breakfasts and one that you could only top with brown sugar or jam, and feel instantly dissatisfied once you'd scooped up the top layer. But now, it's at the top of my breakfast loves and something that genuinely gets me out of bed and excited to tuck into a warming bowl of goodness! Not only is porridge low GI, meaning it releases energy slowly, it's also overwhelmingly versatile and is my favourite way to experiment with flavours. Play around with different milks, spices and toppings and you could have a different porridge every day for weeks! My go-to is cooked in brown rice milk, a little salt, cinnamon, turmeric and cardamom and topped with warmed berries and lashings of my favourite nut butter.
NUTRITIONIST-TO-BE + RECIPE CREATOR
I go through breakfast obsession phases! In the summer it's usually my classic green smoothie: frozen banana, almond butter, hemp hearts, spinach and nut milk (and sometimes a  frozen cucumber too, for some freshness). At the moment I'm loving my creamy vanilla chia seed pudding. I make a big batch on Sunday and keep it in the fridge all week so that each morning I can just top it with whatever I'm in the mood for. It takes 30 seconds to throw together and I usually take it on the go with me in a glass jar so it's super convenient for a busy day! My favourite combo at the moment is topped with cashew butter, coconut chips and cacao nibs or almond butter with goji berries, blueberries and coconut chips.
WELLNESS BLOGGER + FOUNDER OF CO FRO
If you really feel like taking your breakfast game up a notch, try these epic granola coconut Co Fro sandwiches. They may feel super indulgent, but they're made up of nothing but delicious, wholesome ingredients: Co Fro, the UK's first coconut frozen yogurt, buckwheat flakes for a grain-free option, cocoa powder, cacao nibs, coconut and nut butter. Vegan, paleo and totally moreish. Make a batch, keep them in your fridge or freezer and grab them when you're on the go come morning!


Aish Shah https://theglowfeed.wordpress.com
Photo Credit: Brooke Lark
DISCLAIMER: We endeavour to always credit the correct original source of every image we use. If you think a credit may be incorrect, please contact us at info@press-london.com