Winter Warming WFH Lunchin'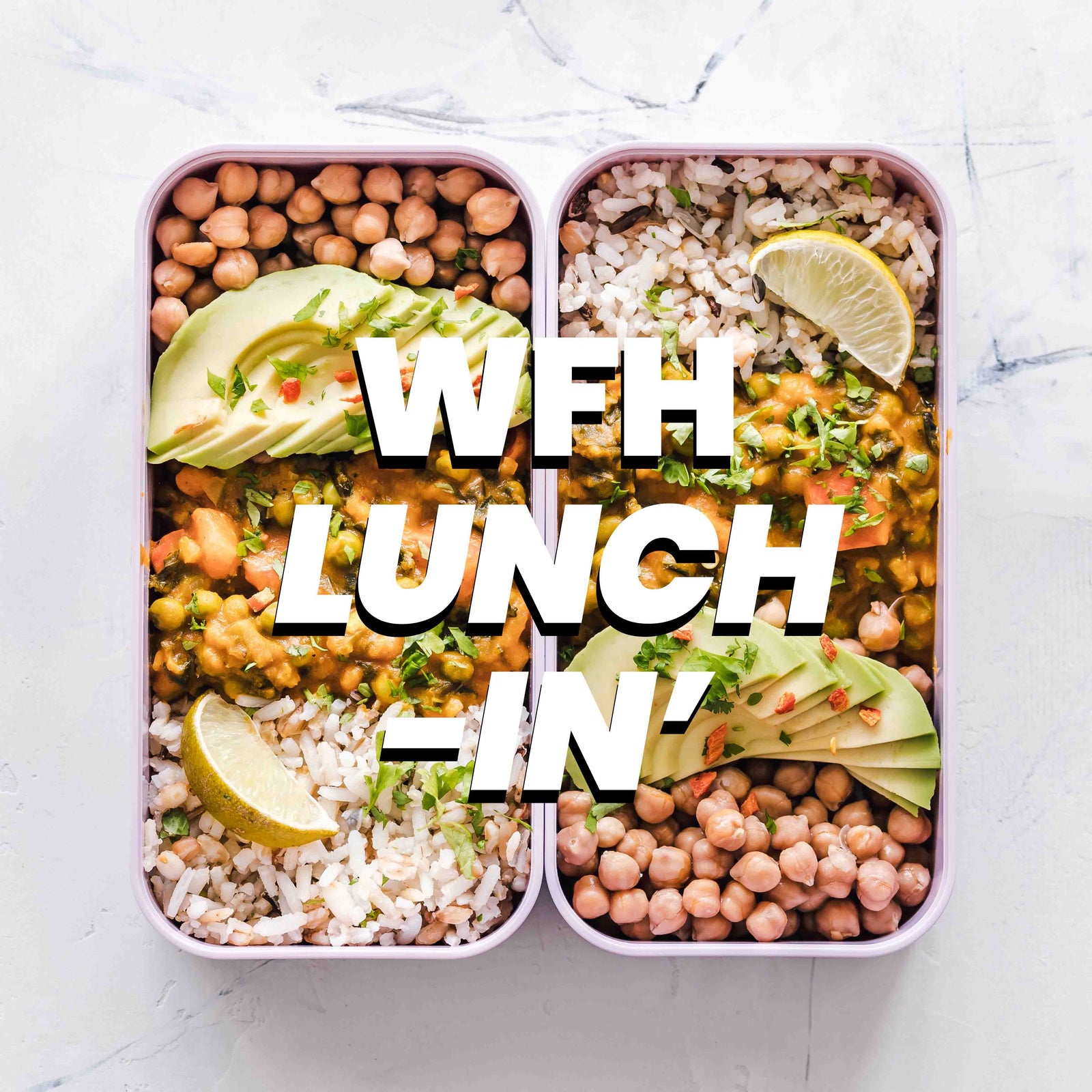 5 quick, easy and delicious lunch recipes
Now that the majority of us are working from home, deciding what to make every day can be quite tough and it can be very easy to graze throughout the day without much structure to your eating routine.
WFH doesn't mean we aren't just as busy or productive. While you might not be certain on what you want to eat, you probably know exactly what you don't want (usually the stuff that's already sitting at the back of your fridge). So, we've got 5 quick, easy and delicious recipes that will allow yourself time from your desk and a hearty, nutritious lunch to fuel your afternoons.
We hope this will give you something to look forward to during your day while keeping you happy, healthy and comforted.
Coconut tofu curry (serves 1)

Ingredients:
Press Fiery Coconut Curry
200g Tofu, cut into bite sized chunks
Half a packet of microwavable brown rice 
Large handful of spinach 
1 tbsp coconut oil

Method:
Heat the coconut oil in a frying pan and fry the tofu chunks until golden and crispy on the outside. Season with salt and pepper.

Lower the heat and add the coconut curry. Leave to simmer until warmed through and then stir in the spinach.

Mexican Bean Wraps (serves 2)

Ingredients:
1 Press Vegan Chilli
2 wholemeal wrap
Half an avocado
Large handful of mixed salad leaves
Sprinkle of vegan cheddar cheese
Balsamic vinegar

Method:
Warm the vegan chilli in the microwave for about 2 minutes

Add a serving spoon of the filling, a few slices of avocado and sprinkle with the cheese. Roll up the tortillas and place on greased baking tins. 

Bake for 5 to 10 minutes, or until golden and warmed through.

Dress the salad leaves in a little oil and vinegar, then serve alongside your bean wraps



Creamy Tomato Minestrone Soup (serves 2)



Ingredients:
½ an onion (diced)
2 garlic cloves (chopped finely)
1 Refuel Soup
1 handful of macaroni (or any pasta you like) 
1x 400g tin of cannellini beans (drained)
150ml of vegetable stock
100g kale

Method:
Heat the garlic onions in a large heavy-based pan. Sizzle gently for a few minutes on a low heat.

Pour in the stock with the macaroni.  

Throw them in with the beans. Taste and season. If it's too hearty, add a little more stock. Heat for a couple of minutes to ensure the beans are warm. 

Add in the packet of refuel soup and leave to simmer

Stir in the kale

Spiced sweet potato and peanut butter soup (serves 1)

Ingredients:
1 Glow soup
1 or 2 slices of sourdough bread
1 tbsp peanut butter 
1 tsp cumin
Method:
In a pan, warm the glow soup.
Spoon in the peanut butter and cumin. Season with salt and pepper and leave to simmer.
Toast the sourdough and spread with vegan butter. Serve.  
Our loyal, go-to avocado toast (serves 1)

Ingredients:
1 heaped teaspoon vegan cream cheese

1 x 75 g slice of rye bread 

½ a ripe avocado 

1 ripe tomato 

1 lemon 

1 teaspoon toasted pine nuts 

1 sprig of fresh basil , optional
Method:
Spread the cream cheese over the rye bread or toast. 

Finely slice the avocado and tomato, then toss with a squeeze of lemon juice.

Season to taste and arrange on the toast.