Top 10 Rom Coms
There are countless rom coms, but few actually achieve the basic prerequisites of the genre - being simultaneously romantic and comedic. All too often, this style of film is guilty of creating unrealistic, one-dimensional characters and tired, predictable storylines, but there are some crackers - the movies that make you feel true pleasure and warmth. Our friends at Harpers Bazaar have rounded up 10 of their favourite rom coms that we believe to be worthy of your time.
1. 

When Harry Met Sally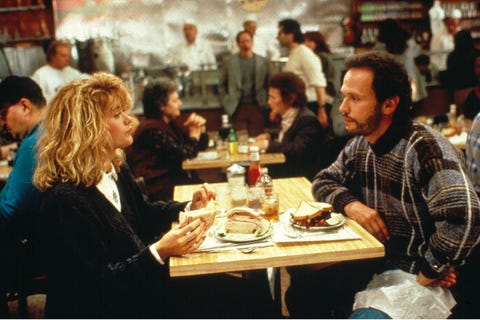 Nora Ephron's When Harry Met Sally will go down as one of the most endearing, amusing rom coms in history, raising the perennial question – can men and women just be friends? Renowned for the most famous fake orgasm scene known to cinema, the film stars Meg Ryan and Billy Crystal as two friends who may or may not get together at the end. The ease and naturalism of the characters' relationship, coupled with a clever, funny dialogue make this a true classic.
2. 

Four Weddings and a Funeral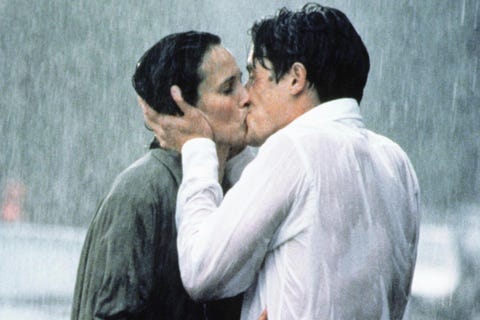 The film that first made Richard Curtis and Hugh Grant famous, Four Weddings and a Funeral largely contributed to the enduring stereotype of the bumbling, sweet-natured Brit. Most of us know the drill here – hapless, yet charming Charles falls for Carrie, a ruthless American with an inexplicable immunity to British rain. Alongside the central romantic storyline, we meet Charles' group of friends – who make us laugh and, in one desperately sad scene, make us cry. The suggestion here is that the love between friends is just as strong as any romantic relationship.
3. 

Philadelphia Story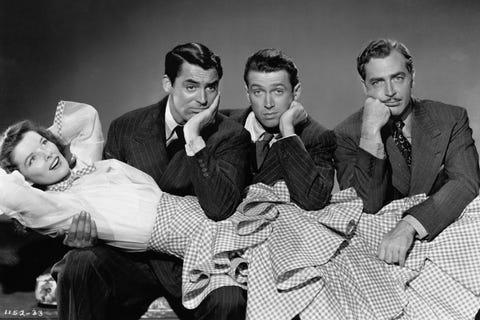 If chemistry, an excellent script and well-written characters are the requisites of a good rom com, then Philadelphia Story is surely one of the best. A stellar cast of Katharine Hepburn, James Stewart and Cary Grant form an entertaining love triangle. Hepburn plays Tracy Lord, a haughty, withering socialite about to remarry a moron when her ex-husband (Cary Grant), who is clearly still in love with her, hires an intellectual journalist and a photographer to gatecrash the wedding, while posing as cousins. The characters clearly fancy the pants off each other – the romantic stand-off between Hepburn and Grant fizzes with chemistry.
4. 

As Good As It Gets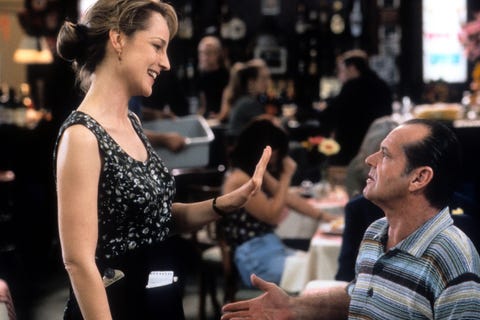 A single mother and waitress (Helen Hunt) falls in love with a misanthropic, utterly dislikable author with OCD (Jack Nicholson) in this opposites-attract comedy. This is no reinvention of the wheel in that the plot follows the tried-and-tested formula of a good woman helping a vile, unwilling man become a better person, but Nicholson's charismatic performance, coupled with the film's sharp writing and warm tone places As Good As It Gets in our top 10.
5. 

Notting Hill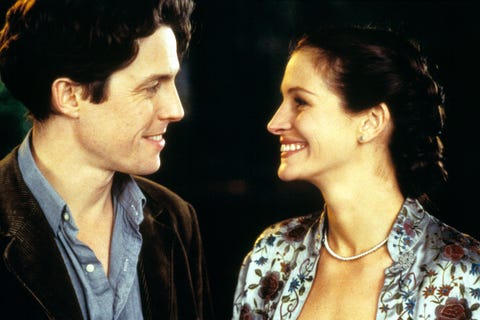 Despite its soppiness and cheese factor, it's difficult not to feel any joy watching
Notting Hill.
Created by rom com master Richard Curtis, this is a British fairytale about a humble bookshop owner (Hugh Grant) who, despite his poor means, lives in well-heeled Notting Hill. He ends up having a brief, chance relationship with a Hollywood star (Julia Roberts), which initially ends badly, but, as we all know, there is a second act. Full of memorable one-liners and with excellent supporting characters (Rhys Ifans and Hugh Bonneville), this is a happy guilty pleasure.
6. 
500 Days of Summer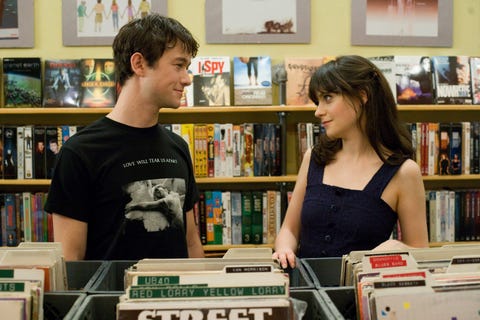 500 Days of Summer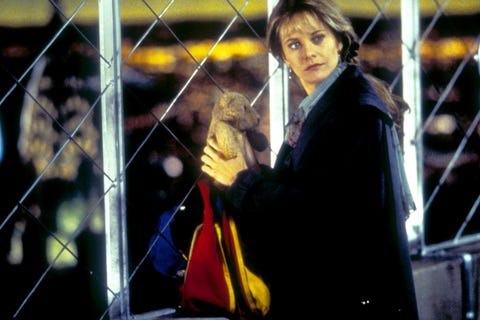 Sleepless in Seattle
8. 
10 Things I Hate About You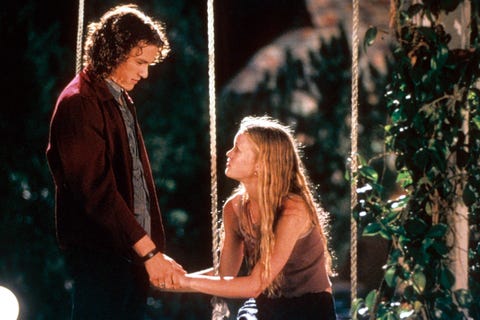 Taming of the Shrew. 
 Just Can't Take My Eyes Off You 
9. 
Bridesmaids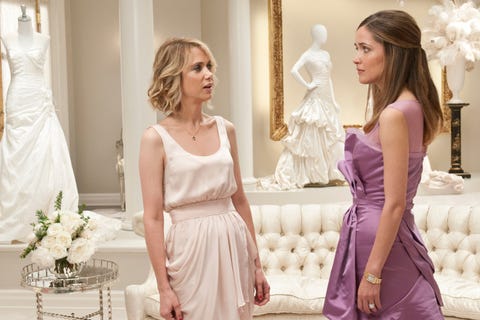 Bridesmaids 
10. 
Clueless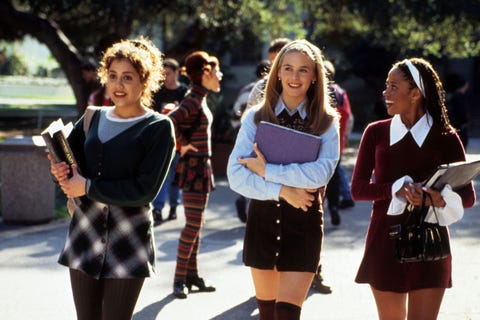 Clueless 
 Emma
Made your choice? Now pick you sofa buddy and check out our PRESS Movie Bundles