beauty
Get Summer Ready With These Holiday Essentials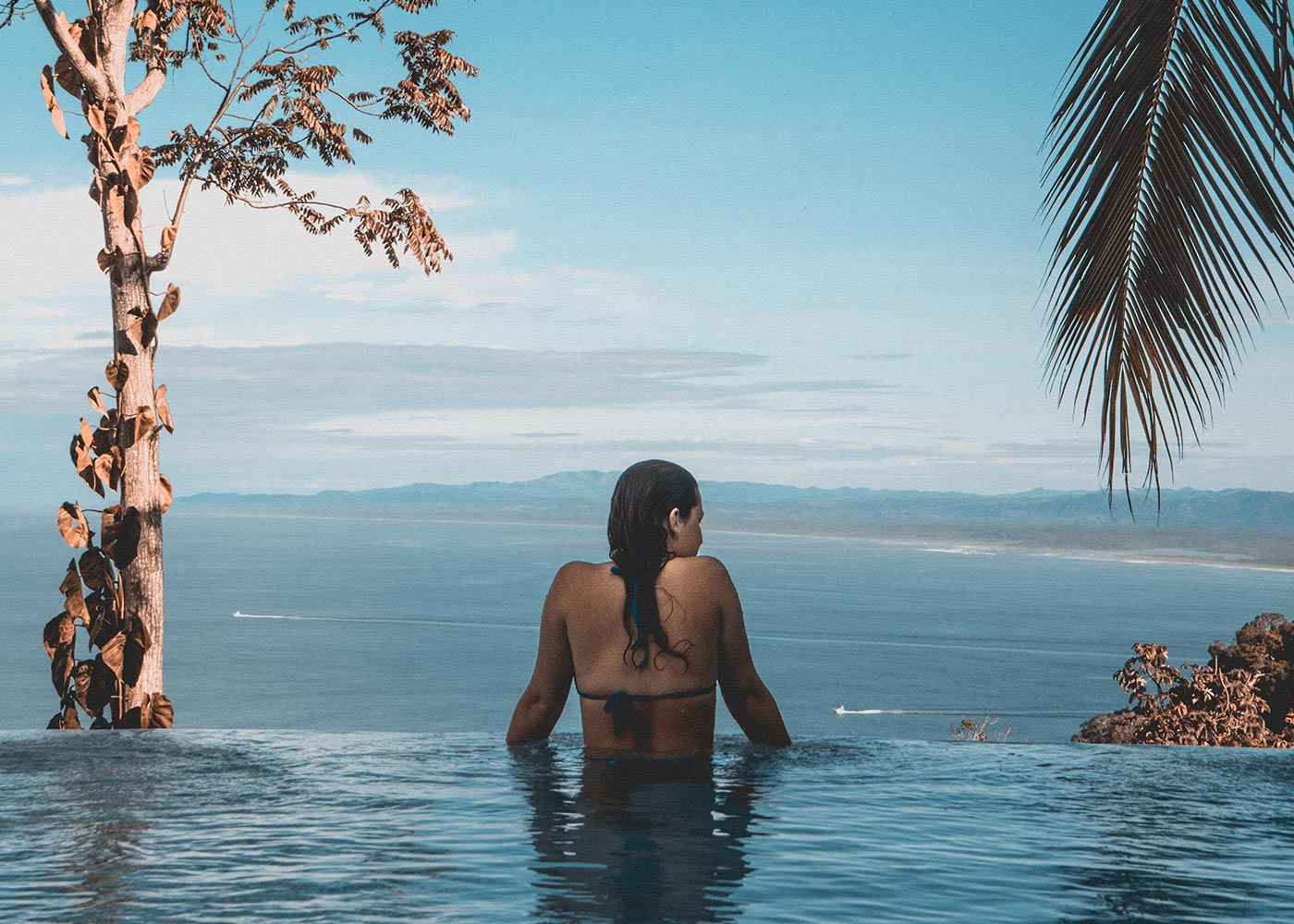 The 10 summer must-haves you need to pack for your holiday away!
Summer has well and truly arrived! It's the time of year where most jet off on summer trips; city breaks, festivals, retreats and beaches.
Whether you're planning a short getaway or a full-blown trip, here's everything you need to be a golden goddess of the sea… 
1 / The Tan 
Whilst working on our tan may be a summer mission, it's important to remember that UVA rays contribute to ageing and UVB contributes to skin cancer. Vita Liberata Fabulous Tanning Lotion and Mousse can give you that beautiful golden glow we all seek on holiday with none of the consequences.
2 / The Natural Beauty 
Give your body a vital boost before your next trip by supplementing with key vitamins and minerals. Wild Nutrition Skin, Hair & Nail supplements are uniquely formulated for women. A complex of Food-Grown vitamins and minerals, whole–food nutrients and herbal extracts to support natural beauty from within. Start taking these a few weeks before your trip to get that all natural beauty. 
3 / The Body
A simple, nutritious and easy way to reset and detox the body. With 5 delicious cleanses to try; from Beginner, Intermediate and Advanced (Juice Cleanses) to Nourish and Energise (Soup Cleanses), it's the perfect way to lose a few last minute pounds before going on holiday. 
4 / The Travel Kit 
With carry on luggage, you're limited to what liquids you can bring. This is where Malin & Goetz Essentials have you covered. This travel pack comes with cute miniature products with everything you need including; Grapefruit Face Cleanser, Vitamin E face Moisturiser, Bergamot Body Wash, Vitamin B5 Body Moisturiser, Peppermint Shampoo and Cilantro Conditioner.
5 / The Beach Babe Hair  
Create weightless, beachy waves with IGK Hair Beach Club Volumizing Texture Spray, a salt-free spray designed for total hair sophistication. With added gluten-free wheat proteins, hair will never feel dull and instead, will boast a glistening appearance that looks fresh from the beach.
6 / The Hydrator
Stay hydrated during the heat wave with a stylish Stay Sixty water bottle. Designed in London's fashionable Dalston, each water bottle is made from premium, food-grade, BPA-free stainless steel and coated in their unique rubberised paint to look and feel great in your hand. Fill and reuse with water, ice cold lemonades, juices and smoothies! 
7 / Waterproof Beauty 
Eyeko's Waterproof Mascara is a must! Your mascara will hold whether you're in melting temperatures or swimming in the sea.
Creating dramatic, plumped up lashes, the water and sweat resistant formula expertly lengthens and intensifies your eyelashes whilst conditioning with its cocktail of 11 fruit extracts. Helping to condition and protect, the buildable black mascara delivers a collagen boost to help safeguard whilst ensuring zero smudging and flaking.
8 /  The Beach Bag 
Tropic like it's hot! - The ultimate summer accessory! Kayu makes fun pompom-embellished totes that are woven from natural lightweight straw. Handmade, ethical and sustainable their bags often take days to complete, each style is made entirely by hand in limited quantities by artisans in the Philippines.
9 / The Sun Protection 
If you struggle with breakouts from your usual greasy SPF then Heliocare 360 will be the perfect match for you. Heliocare protects against UVB and UVA rays and contains antioxidants to strengthen is photoprotector action.
The biggest plus point is that it has a sebum control and matting agent, making it perfect as an everyday SPF protection to wear under your makeup.
10 / Instagram Famous 
If you're remotely tapped into the beauty industry, chances are you've seen or heard of the Jet Lag Mask. With endorsements from celeb hairstylist Jen Atkin to Kim Kardashian West, by now, we can't go anywhere without someone telling us we simply have to get it. It's packed with vitamins, ceramides and antioxidants that smooth out uneven skin texture, brightens complexion, hydrates and exfoliates. It's a leave on mask,  perfect if you're jet-setting somewhere or just having a night in.