The Perfect Vegan Festive Feast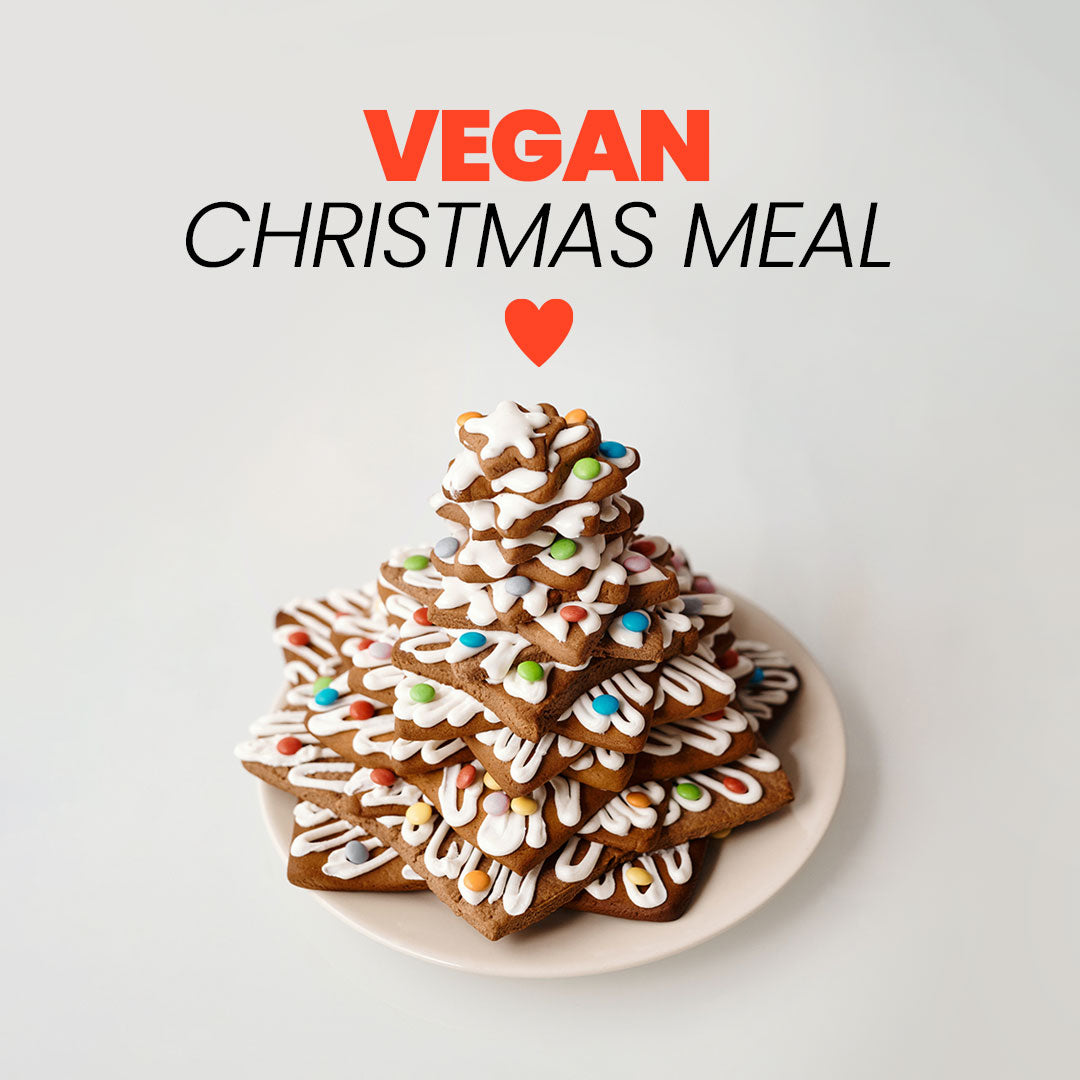 Top tips to make a delicious vegan festive feast. 
Veganism is on the rise. There's no denying it, and rightly so. A recent report found that 18% of people catering for Christmas day had vegan and vegetarian options in their menus. 
When it comes to big annual events, weddings or just a simple gathering of friends (back in 2019), there's a strong likelihood that you'll need to bear in mind your food options for vegan diets.
Here are some top tips to please the whole dinner table and make a delicious vegan festive feast. 
Eat the rainbow!

We always say to make your plate as colourful as possible. It's a really good indication that you're getting lots of different nutrients that your body needs, but also means you'll have a nice combination of tastes.
Nutritional Yeast
We like to call this magic dust. It provides a nutty, cheesy taste to a meal but is also a really great source of vitamin B12. We use it in our Mac n Greens and our Vegan Chilli, and you can sprinkle it on your sprouts and cauliflower 'cheese'.
Don't be boring!
Get ready for lots of questions like 'How is this vegan?'. That's when you can talk about all the incredible ingredients that are in it. The last thing people expect when you tell them you're cooking a vegan meal is some sort of meringue or mousse. That's where aquafaba comes in! When you drain chickpeas, never waste the water it comes in (aquafaba). You can whizz it up into a chocolate mousse or a meringue. It's such a conversation starter when you bring the dessert out. 
Don't doubt yourself.
Don't be afraid to pull out a showstopper! If you follow a step by step recipe like the one below, you can't go wrong. The best main course for a dinner table is something that is hearty, delicious and looks like you've put effort into it. Here is a delicious lentil roast with a herby red onion gravy, served with maple roasted root veggies and a shredded sprout salad.
Serves 6
- 1 onion, peeled and chopped
- 2 garlic cloves, peeled and chopped
- 160g button mushrooms, finely chopped
- 3 carrots, peeled and finely diced
- 1x 400g can of red kidney beans, drained
- 240g cooked puy lentils
- 3 tablespoons of tamari
- 1 teaspoon of dried thyme
- 70g porridge oats
- 70g pine nuts, toasted
- Olive oil
- Pinch of salt


Method:
Preheat the oven to 180C, fan setting. Line a loaf tin with baking paper.
Heat a drizzle of olive oil in a pan and sauté the onion and garlic until soft, this should take about 5-10 minutes. Add the chopped mushrooms and carrots and cook for another 10 minutes.
Add the thyme and tamari, mix well and cook for 2 more minutes.
Finally, add the drained red kidney beans, lentils, porridge oats, pine nuts, 1 tablespoon of olive oil and a good pinch of salt. Cook everything together for 1 more minute.
Using a masher or fork, mash the mixture until it all comes together but does not become too mushy.
Transfer the mixture to the loaf tin and cook for 30 minutes until cooked through but nicely crusted on the outside. If not cooked through, place back into the oven for 5-10 more minutes, you may want to cover the top in foil to stop any burning.
Once cooked, remove from the oven and leave to sit for a few minutes before serving.