eat & drink
Foods You Never Thought Could Be Vegan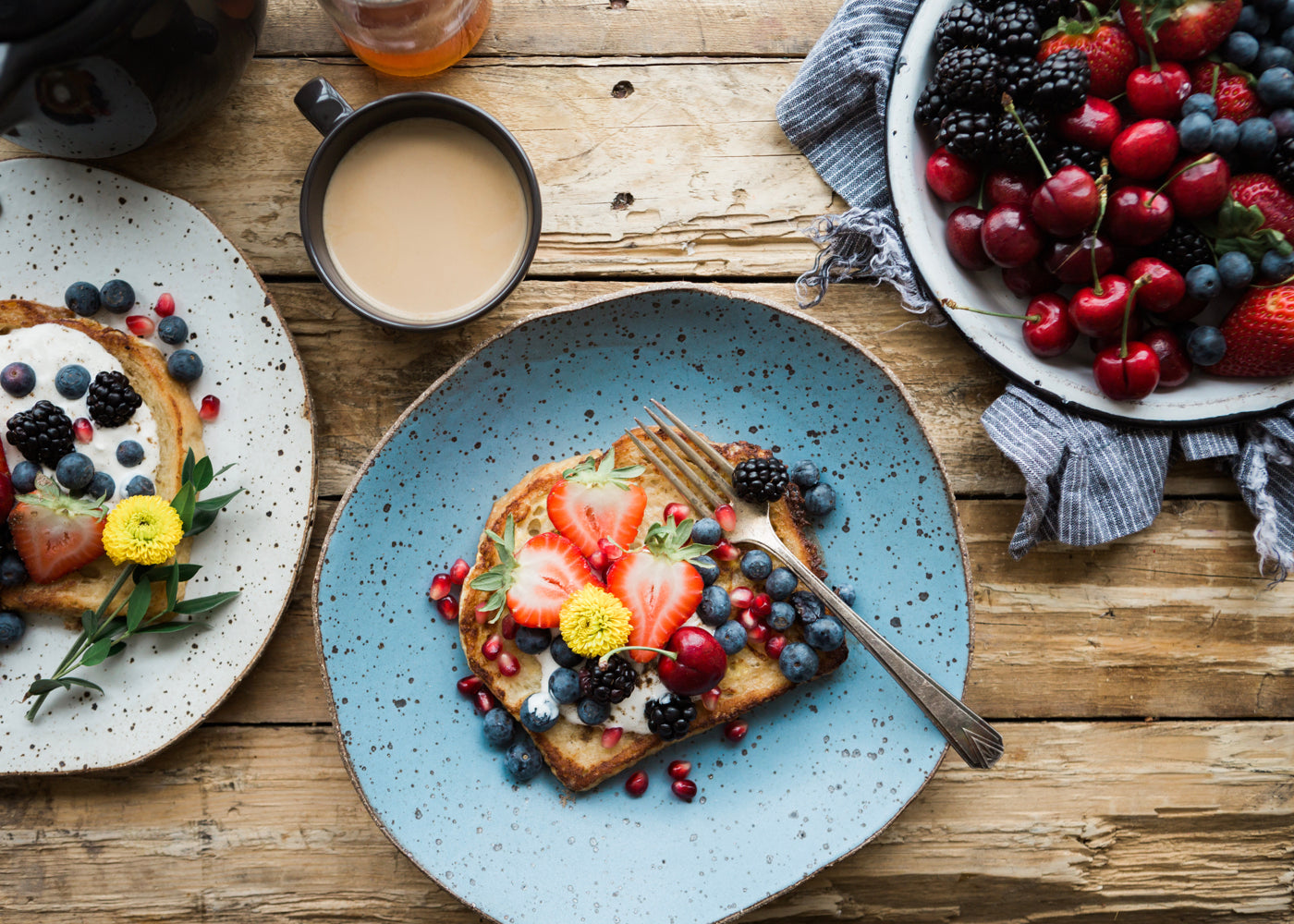 A vegan afternoon tea exists!
Afternoon tea, chicken and yoghurt: what if I told you that these could also be vegan?! Well, believe it! From little treats you didn't know could be vegan to fancy contemporary plant-based dinners, here are the most unexpected foods that have been recreated to appeal to vegans (and non-vegans too!): 
Afternoon Tea at by CHLOE.
Taking on another beloved British tradition, by CHLOE. has just launched a plant-based afternoon tea that will take you on a nostalgic trip to a children's party. As you would expect from any traditional tea set, you will find a delicious platter of sandwiches including 'tuna' salad, smoked 'salmon' cream cheese and creamy 'egg' salad! You can also find an array of colourful baby cakes which include Rainbow Star Scones with strawberry jam and coconut whipped cream as well as a Victoria Sponge Bar with jam, buttercream and sprinkles. 
Creative Cheeses from Kinda Co.
Vegan cheese may seem like old news, but Kinda Co.'s cheese is unlike any other cheese you will ever try. Producing dairy-free cheeses, Kinda Co. is slowly replacing every cheese option on supermarket shelves. They are produced with a unique process of fermenting the nut milk bases and are so delicious it appeals to vegans and non-vegans alike! With products like nacho dip, greek style cheese and faux lox + dill creamy spread, Kinda Co. offers a variety of cheese that will keep you begging for more!
Casual Fine Dining with Stem + Glory
Tucked away on a quiet side-street behind Smithfield Market, Stem + Glory boasts an array of tasty vegan food created by a talented team of chefs. Alongside the harmonious white walls and green accents, you'll walk into the subtly fragrant aroma of fresh vegetables which are perpetually being chopped, diced and peeled in the open kitchen. Stem + Glory emphasises on food that is tasty first and vegan second, rather than the other way around, but also make sure you have your cameras ready because you'll be taking a lot of #Instaworthy photos.
Dairy-Free Yoghurt from Koko
Yoghurt is an incredibly versatile ingredient for an added texture to your drink or food, and Koko's dairy-free yoghurts have just done it for everyone - that includes vegans and coeliacs! 
Made with freshly pressed coconut milk and live dairy free yoghurt cultures, Koko's yoghurts have a soft, fresh taste and light silky texture that pair perfectly with fruits and cereals and in smoothies, dips and cooking! It's also available in supermarkets across the UK, so grab it the next time you go grocery shopping. 
Fried Chicken at the Temple of Seitan 
Growing up in the suburbs of Melbourne, Rebecca McGuinness worked at a KFC as a teenager and liked the taste of meat. So when she became vegan at 19, she started learning to make mock meats herself. Since she moved to London as a legal secretary, she noticed an explosion of the vegan scene and decided to embark on creating the Temple of Seitan with her husband. Suggested in the name, the "chicken" in question is made from seitan, a wheat protein with a meat-like texture and it just tastes amazing!