eat & drink
6 Simple Strategies To Combat Holiday Weight Gain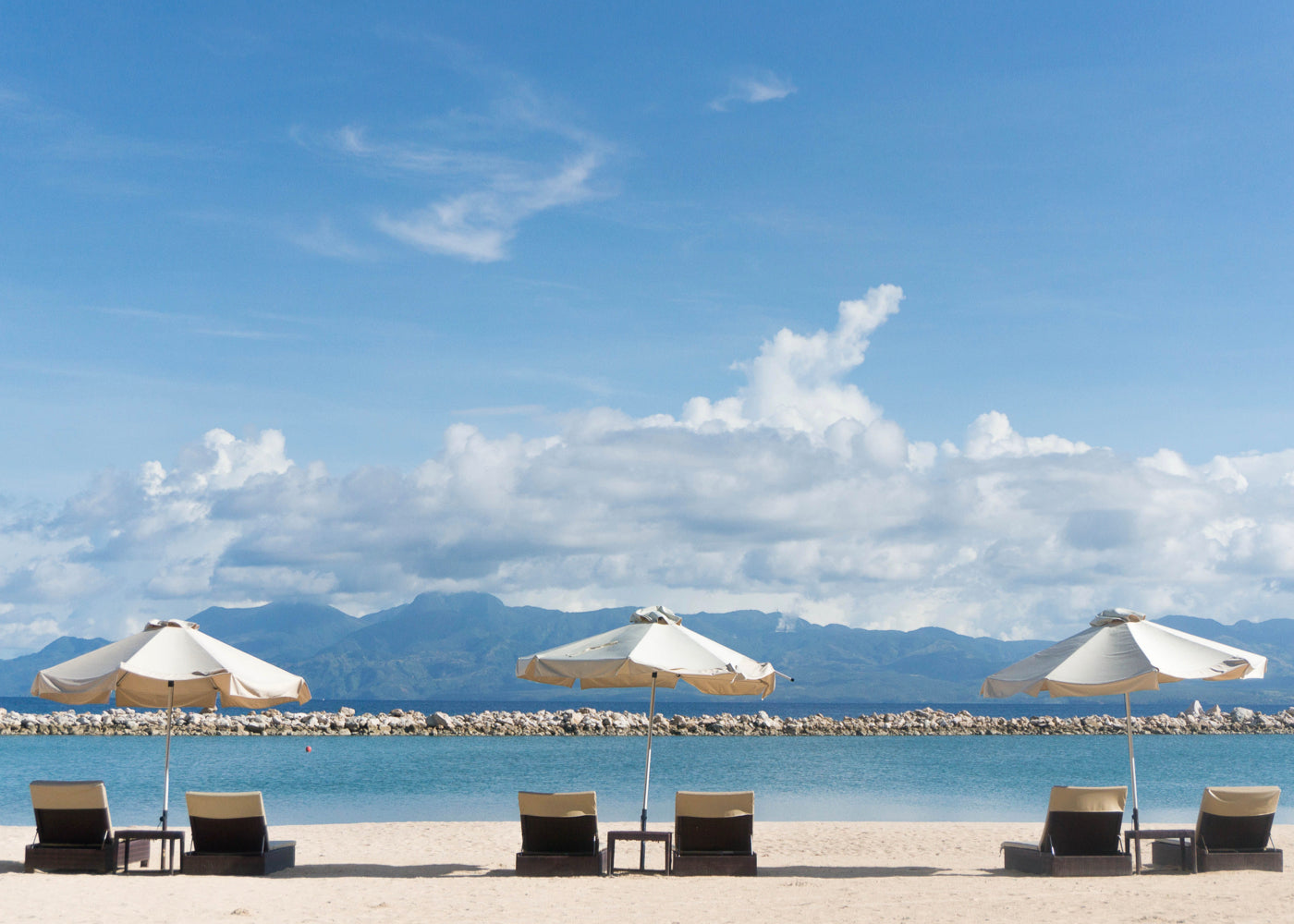 Prone to overindulging on your summer holiday? Lily Soutter brings the tips to keep the holiday weight off...
Summer cocktails, restaurant dinners and grab and go travel food means that holidays can take their toll on our waistline. Whilst food is there for enjoyment as much as it's needed for nourishment, if you struggle with excess whilst away then you may benefit from our simple travel strategies that help you live a life in balance...
1. Don't crash diet before hand
It may be tempting to do the whole 'no carbs before marbs', but in reality crash dieting prior to a holiday can mean that you may pile the weight back on and more when regular eating habits return.
2. Preparation is the key to diet success
It can be near impossible to access healthy foods whether you're travelling by plane, car or ferry. Therefore if you're in a UK airport head straight to Pret A Manger and pick up a couple of snack pots and nourishing salad for the journey. 
Preparation really is the key to diet success, which is why it can be handy to pack some healthy snacks such as PRESS London energy bars in your suitcase for when you're on the go. Lastly pick up some fresh fruit and a natural yoghurt pots from the hotel buffet to keep you going throughout the day.
3. Do your research on great restaurants and local supermarkets
Most restaurants menus are now online, and if not they my have an Instagram account along with additional reviews. By doing a little research before, it's possible to find a restaurant which provide healthy options too. It's also handy to source your local supermarket when you arrive so you can pick up healthy snacks such as unsalted nuts and fresh fruit.
4. Keep meals simple
Whilst holidays are a time to unwind and enjoy ourselves, if you're looking for healthier meals, choose fresh simple foods with no hidden ingredients. If you can name everything on your plate then you're doing well. Fresh fish, lean meat and vibrant salads with lots of veggies can make a perfect choice.
Local delicacies can often be a top choice, for example if you're in Greece then why not try the local Greek yoghurt or some grilled seafood if by the sea? Be cautious of deep fried food, and opt for steamed or grilled food, which comes with less fat. You can also ask for dressing and heavy sauces on the side and use fresh lemon and a little olive oil instead.
5. Drink wisely
 There's no need to ditch alcohol whilst on holiday, but you can choose wisely. Wine it's often served in large glasses which can rack in as much as 250 calories per glass. And cocktails are even worse, pina coladas can be as much as 644 calories each.
The best option for weight maintenance would be to go for a clear spirits such as vodka or gin with a sparkling water and a squeeze of lemon or lime. Not only is this beverage just 90 calories, it's also a hydrating low sugar option.
6. Keep moving
Exercise can be incorporated into your holiday in the cleverest of ways, and can be much more fun than dragging yourself to the gym.  Download a pedometer app on your phone and go exploring. Alternatively do some laps in the sea or pool or hire some bikes and cycle round the countryside or town. Lastly you can try new activities like water skiing, surfing, body boarding or horse riding! The choices are endless...
By leading London Nutritionist, Lily Soutter BSc (hons) Food & Human Nutrition, Dip NT