lifestyle
30 Reasons Why You Should Never Go On A 'Diet'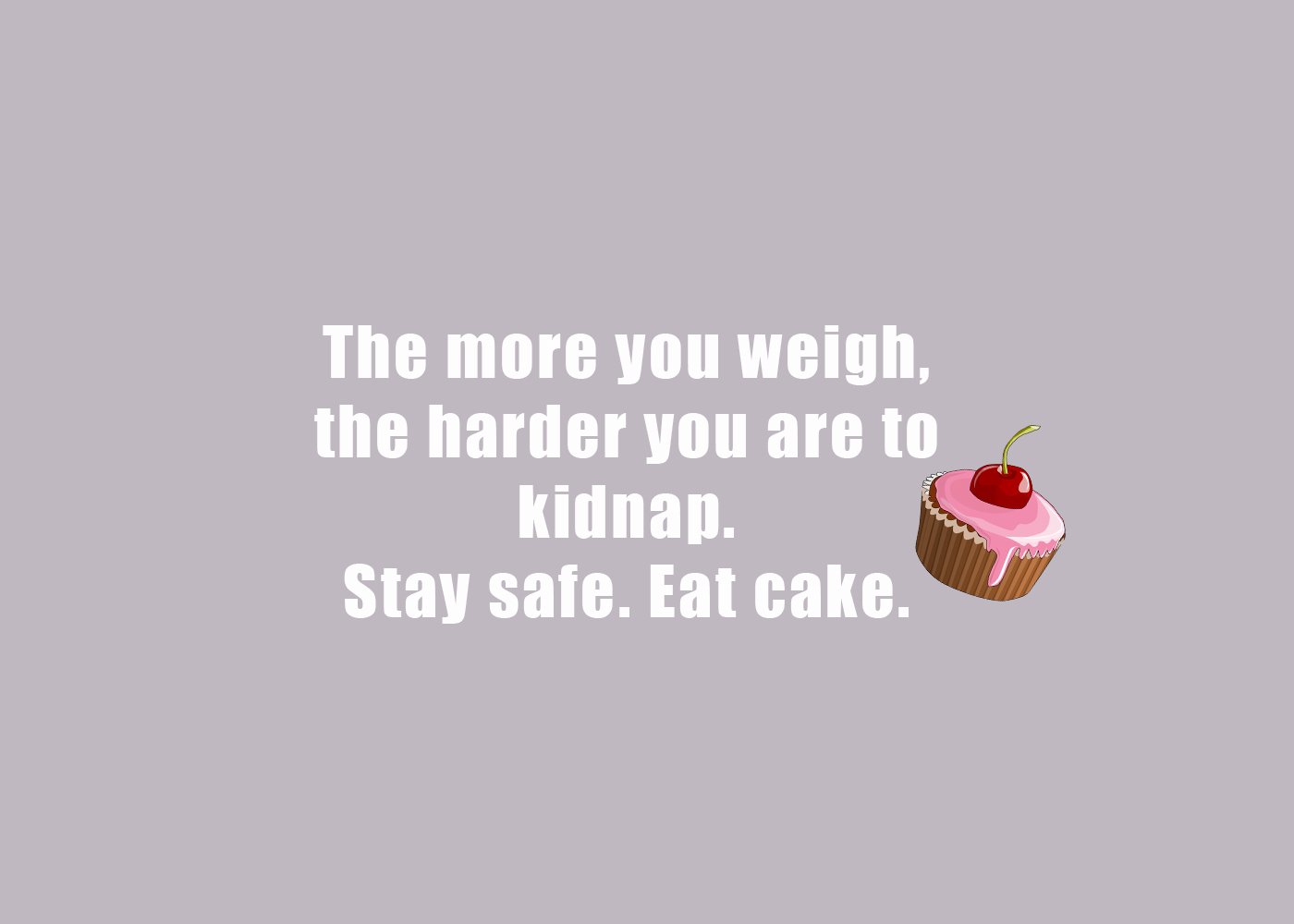 Bored of hearing your mates talk about their latest diet? Here are our top tips that you can share with those fussy foodies...
Most of us have been there. Gone on a diet, only to put it all back on the moment we go off it. Ffs. There can only be one solution for such an issue.. and that's to never restrict your food in the first place. 
HERE ARE 30  REASONS WE THINK THAT YOU SHOULD NEVER GO ON A DIET... 

1.
YOU WILL NEVER BE 'HANGRY'
2.
IT'S TOTALLY LEGIT TO EAT CAKE EVERY DAY, ESPECIALLY AT BREAKFAST
3.
YOU WON'T BE SALIVATING WHEN GBBO COMES ON
4.
NO-ONE WILL JUDGE YOU WHEN YOU POLISH OFF A WHOLE TUB OF NUT BUTTER IN ONE SITTING
5.
ORDERING 'GLUTEN-FREE, DAIRY-FREE' WHEAT FREE AND SUGAR FREE OPTIONS ON A MENU WILL NEVER BE AN ISSUE
6.
YOU NEVER HAVE TO WORRY ABOUT HAVING A BIKINI BODY
7.
LEGGINGS ARE NOW AN ACCEPTABLE ITEM OF CLOTHING
8.
AS ARE FOOD BABY CLOTHES
9.
YOU WON'T BE EXCLUDED FROM DINNER PARTIES
10.
PEOPLE WON'T JUDGE YOU BECAUSE YOU'RE NOT A VEGAN
11.
ASHWAGANDA WILL NEVER BE ON YOUR SHOPPING LIST
12.
DOES ANYONE EVEN KNOW WHAT ASHWAGANDA IS?
13.
BOYS WILL FANCY YOU MORE
14.
UNLESS THEY ENGAGE IN WEIRD EATING HABITS, AHEM.. PESCETARIANS
15.
YOU WILL NEVER FEEL BAD ABOUT EATING MEAT OR FISH
16.
WHO KNOWS, IN 50 YEARS WE MIGHT DISCOVER PLANTS HAVE FEELINGS TOO
17.
YOUR METABOLISM WILL LOVE YOU
18.
YOUR PARENTS WILL ALSO LOVE YOU
19.
UNLESS YOU EAT ALL THE FOOD IN THE HOUSE, THEN THEY MIGHT STOP LOVING YOU
20.
YOU CAN EAT PASTA INSTEAD OF COURGETTI
21.
SPIRALISERS ARE A BITCH TO CLEAN
22.
AND PASTA HAS A LONGER SHELF LIFE THAN A COURGETTE
23.
MILKING NUTS WILL NEVER BE ON YOUR TO-DO LIST
24.
AND SO THEY SHOULDN'T
25.
YOU CAN EAT A FAMILY SIZED BAG OF POPCORN AT THE CINEMA
26.
SHARING IS OVERRATED
27.
NO-ONE WILL WANT TO EAT YOUR FOOD ANYWAY
28.
YOU CAN FINISH A WHOLE MEAL IN AMERICA
29.
AND LITERALLY DRINK LIKE A FISH
30.
YOU CAN GO TO BED.. AND DO IT ALL AGAIN THE NEXT DAY!
 

Chloe Palmer, Editor